Romney's Advisers Met With Obama to Help Craft 'Obamacare'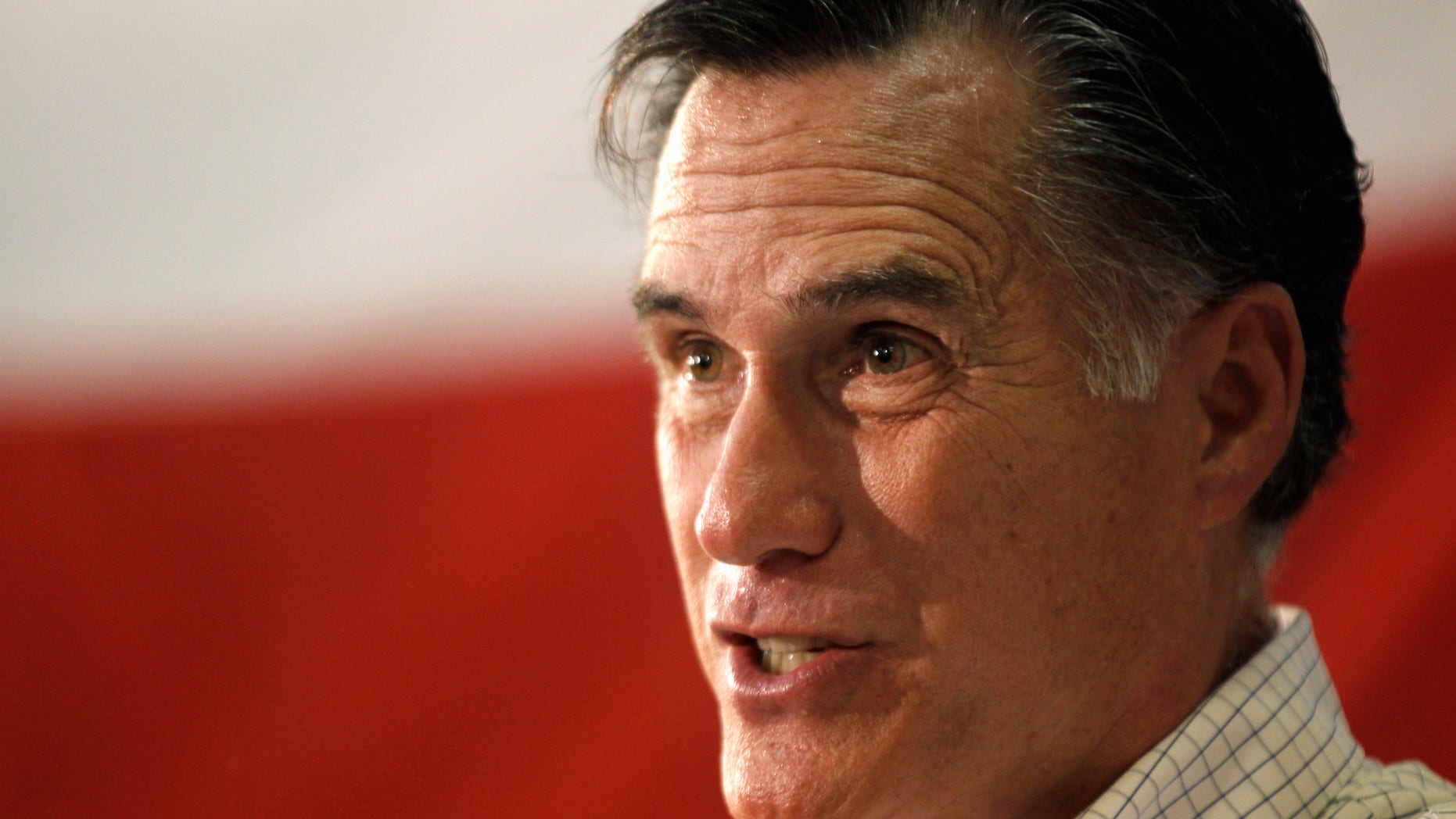 Three of Mitt Romney's advisers went to the White House at least a dozen times in 2009 to consult on the former Massachusetts governor's health care plan that President Obama used as a model for his initiative -- now a federal law that all the Republican presidential candidates want to repeal.
White House spokesman Josh Earnest told reporters Tuesday he was "not in a position to comment on specific meetings." But in a remark that won't help Romney in his pursuit for the 2012 Republican nomination, Earnest repeated that Obama took cues from the Massachusetts legislation.
"You've certainly heard the president himself say that there were a number of very good ideas included in the health care plan that then-Gov. Romney put in place in Massachusetts that were incorporated into the Affordable Care Act and so it's clear that these are some ideas that we were interested in incorporating and we did incorporate.
"But in terms of individual meetings and who participated and what the goal of them was, I don't have that information," he said.
NBC News first reported that Romney health care advisers and experts Jon Kingsdale, Jon Gruber and John McDonough all met with Obama officials in 2009, including one meeting with President Obama on July 20.
Fox News confirmed that Kingsdale visited three times – in March, June and July. Gruber, who was not an adviser to Romney but ran an econometric model on his plan, dropped by five times -- in January, July and three times in March. And McDonough came three times -- in March, July and August.
"The White House wanted to learn a lot on what we'd done in Massachusetts," Gruber, an MIT economist told NBC News. "They really wanted to know how we can take that same approach we used in Massachusetts and turn that into a national model."
Romney also worked closely with the late Sen. Ted Kennedy on the Massachusetts health care plan and Kennedy was the lead author of the national legislation. Kennedy had said that the Romney plan was a model for the national one.
The Romney campaign responded by pointing to comments the former governor made to Fox News' Sean Hannity in June in which he said his plan met a state need unlike the Obama plan.
"And if I get the chance to debate President Obama, I'm looking forward to saying, 'Thank you, Mr. President, for all the compliments you send my way. I know what they are intended to do,'" he said. "'But I want one question for you, Mr. President. Why didn't you call me? Why didn't you ask me whether the Massachusetts plan was working or not? ... Because I know this, Obamacare would bankrupt the nation. And Obamacare will severely impact the quality of health care for the American people. And it will be repealed.'"
Perry's campaign seized on the news.
"Gov. Romney personally insisted the government mandate requiring private citizens to buy health insurance be included in his Massachusetts government health care law," Perry spokesman Mark Miner said in a statement. "New document also prove that Romney and Obama shared policy advisors and an unwavering commitment to government-mandated health insurance."
The issue is likely to be broached at the latest GOP presidential debate Tuesday night. The Perry campaign released a new web video on Monday linking Romney's health care program to Obama's.
The video shows Romney telling NBC that would use the state program to create a national one and accuses Romney of deleting a line from a new edition of his book that says the country can achieve health care nationally.
Romney's campaign shot back with a press release entitled "Rick Perry's Growing Pinocchio Problem," pasting a list of attacks in the video that were debunked by The Washington Post's "The Fact Checker."
"Rick Perry is a desperate candidate who will say and do anything to prop up his sinking campaign," Romney spokeswoman Gail Gitcho said. "In trying to deflect attention from his liberal in-state tuition policy for illegal immigrants, he has resorted to repeated dishonesty, distortions, and fabrications about Mitt Romney.
"After a mere eight weeks on the trail, Gov. Perry is poised to dethrone his one-time boss Al Gore as the most prolific exaggerator and truth-fumbler in presidential campaign history."