Romney says same-sex marriage not a winner-loser issue for GOP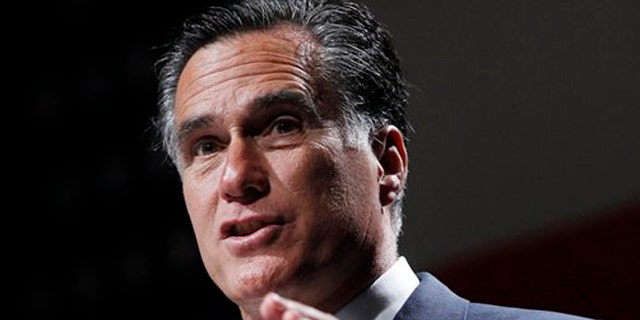 Mitt Romney dismissed the argument Sunday that fellow Republicans are political losers in their opposition to same-sex marriage, amid growing public opinion and recent court rulings in favor of them.
"I don't know if you have to worry about who wins and who loses a particular fight," Romney, a former Massachusetts governor and the 2012 GOP presidential nominee, told NBC's "Meet the Press." "I think you stand for various principles. You communicate those to the American people, and they either support those or not."

In recent weeks, federal judges in Oklahoma, Utah and most recently Virginia have struck down bans on same-sex marriage.
The decisions follow a Supreme Court opinion in June 2013 that the Defense of Marriage Act's ban on federal benefits for legally married gay couples was unconstitutional and appears to set the stage for a return to the high court.
In addition, more than half of the U.S. population has since 2011 said the law should recognize same-sex marriage.
Ten years ago, Massachusetts became the first state to approve same-sex marriage, over Romney's opposition as governor. Now, 17 states and the District of Columbia allow them.
Romney told NBC that if gay couples want to live together, then "that's their right." However, he remained steadfast that marriage should be defined as a relationship between a man and woman.
"And I think the ideal setting for raising a child is in a setting where there's a father and a mother," he said. "There are many other different settings that children are raised in. And people have the right to live their life as they want to. But I think marriage should be defined in the way that it's been defined for several thousand years."
He said learning the impact of such marriages will happen "over generations" and that Americans, not courts, should decide the issue.