Romney Jeered for Saying 'I'm Also Unemployed'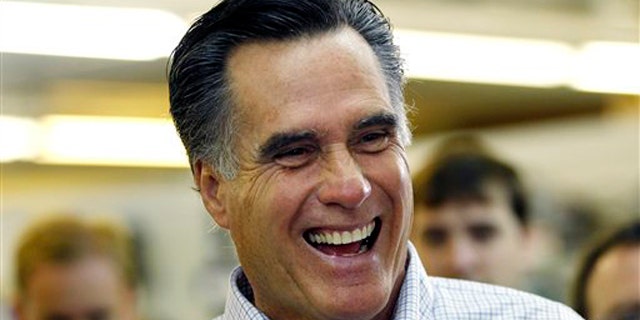 NEWYou can now listen to Fox News articles!
Mitt Romney feels your pain.
The former Massachusetts governor and presidential candidate shared a laugh Thursday with a group of jobless Floridians as he told them, "I'm also unemployed."
Technically, that's true. Running full-time for president of the United States is, alas, not a job.
But coming from a successful businessman and multimillionaire who surely has substantial investment income, the remark quickly became fodder for Democrats -- particularly amid a partisan fight over who's more serious about the economy.
"Out of touch much ... ," declared an email from the Democratic National Committee.
DNC Chairwoman Debbie Wasserman Schultz, who represents Florida in the House, slammed Romney for the remark, calling it "inappropriate and insensitive."
"Being unemployed, Mr. Romney, is not a joke -- not to my constituents in Florida or to millions of Americans across the country," she said in a written statement.
Democrat-aligned group Americans United for Change called the comments a "poor attempt at humor."
To Romney's comedic credit, he got a few laughs from the Florida crowd as he noted he had his eye on a "particular job." The New York Times, which reported on the remarks, said those in the room played along, asking if Romney had gotten on LinkedIn.
"I wish I had a job for everybody," Romney reportedly told them, adding that he might be jobless "for longer than I'd like."