Romney Doles Out Dough To Fellow Republicans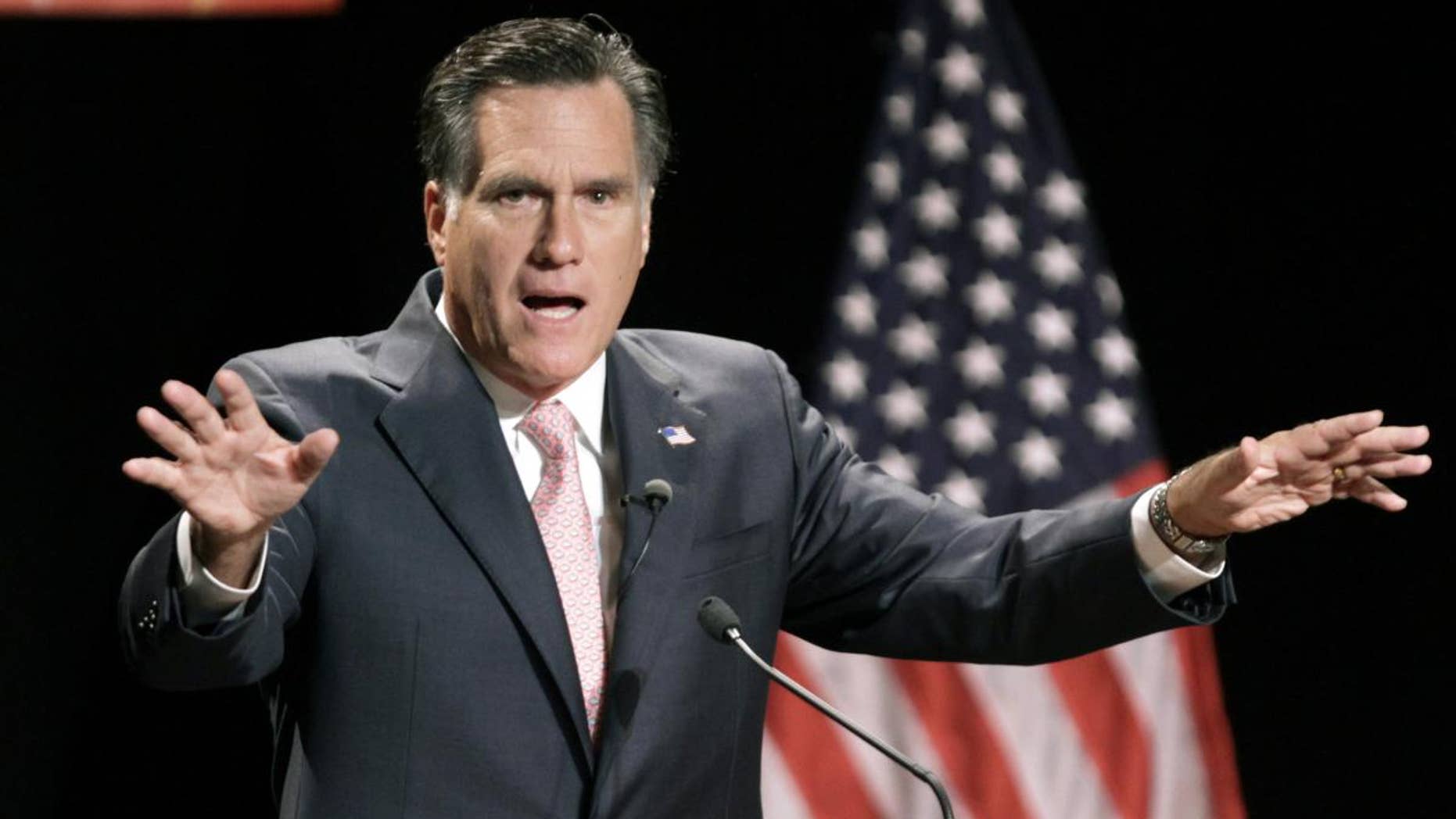 Former Massachusetts Governor Mitt Romney has already contributed nearly $130,000 to Republican candidates in 2011, an early flex of financial might from the likely 2012 presidential candidate. Through his Free and Strong America political action committee, Romney donated to 14 senators and 37 House members, giving a total of $129,500.
"We need to show our Republican friends that we appreciate their efforts to curb wasteful spending, lower taxes and bring down our staggering $14 trillion debt," said Romney. "Regaining majority control of the House of Representatives sent a powerful message that we will no longer tolerate business as usual on Capitol Hill but it was just the first step."
Romney aides have maintained for months that Mitt has not made up his mind yet and is mulling a 2012 run. They add that his PAC is making donations to conservative candidates for the good of the country. However this shows that not only is Romney a frontrunner among potential 2012 GOP contenders, but he is also giving far more to fellow Republicans than any of his would-be rivals.Romney's latest donations bring his total contributions to candidates from his federal and state PACs to $1.3 million since 2009, a far more than any other potential presidential candidate has given out through their PACs. Romney also led the pack in fundraising, netting $6.2 million in 2010, with about $1.5 million in cash on hand.
It's also worth noting that although Romney's fundraising performance has been strong, because of his vast fortune, he can self-fund if needs be. Romney spent more than $70 million of his own money on his 2008 presidential bid.
Among the contributions, $2500 to Senator Chuck Grassley of the first in the nation presidential state of Iowa and $2500 Senator Kelly Ayotte of first in the nation presidential primary state of New Hampshire.