Romney camp fights claims of shipping jobs overseas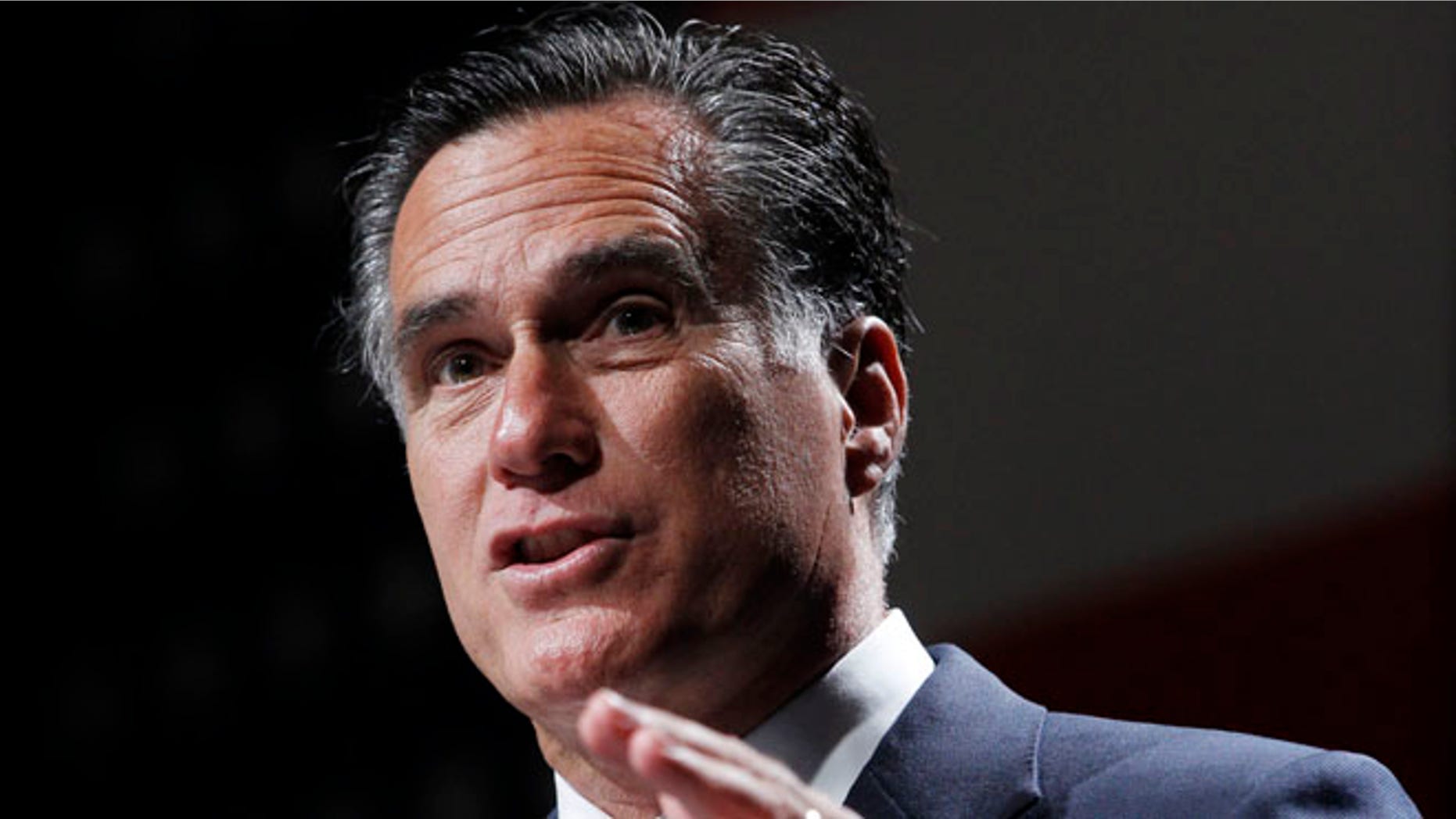 The Obama and Romney campaigns cranked up their fight Sunday over claims that the Republican presidential candidate's former company helped fuel a wave of outsourcing and off-shoring that sent U.S. jobs overseas.
The Obama campaign had already latched onto the narrative that Romney's Bain Capital contributed to the country's outsourcing shift, but a Washington Post story Friday on that very topic has since been employed as a bludgeon by team Obama.
After releasing a web video and hosting a conference call Friday -- highlighting the story and accusing Romney of shipping jobs overseas -- the campaign pushed out another video Sunday declaring: "America doesn't need an outsourcing pioneer in the Oval Office."
But the Romney campaign is fighting back, noting that the Washington Post's resident fact-checker challenged some of the claims in the Washington Post's own story. Plus Romney advisers claim the Post -- and the Obama campaign -- are exaggerating what Bain Capital actually did.
"No American jobs were shipped overseas in any of the Washington Post examples that were cited by the Obama campaign," Romney adviser Eric Fehrnstrom said on CBS' "Face the Nation" Sunday.
Here's what the Post said:
Under a headline that declared, "Romney's Bain Capital invested in companies that moved jobs overseas," the Post detailed how Bain had invested in certain companies that provided outsourcing services like call centers. It also detailed how Bain went into business with companies that produced products overseas.
But the Romney campaign has pointed out two problems.
Outsourcing, in which services like customer service are taken out-of-house, and off-shoring, in which jobs are sent overseas, are two different things. The Post story, the Romney camp suggests, conflated the two.
"There were companies that Bain invested in that did engage in outsourcing, a lot of companies do, obviously. That's an economic model that makes sense," Romney adviser Ed Gillespie said on CNN's "State of the Union," decrying the story as "baseless."
The Romney campaign also complains that going into business with a company that creates jobs overseas is not the same as going into business with a company that moves U.S. jobs overseas.
"The jobs that were cited ... were created to support exports overseas," Fehrnstrom said.
"When companies like Coca-Cola, for example, build a bottling plant in China so they can sell more soft drinks to the Chinese, we should be applauding that, because that type of entrance into new markets is what makes our companies stronger."
Stephanie Cutter, deputy Obama campaign manager, questioned the claim on the same program.
"Are you really saying that in none of the dozens of Bain deals that Mitt Romney was involved in, not one American job got sent overseas?" she asked.
And in what by any standard was a stretch, she asserted that Romney "actually created the practice of outsourcing American jobs overseas to places like China and India."
The Romney campaign also drew attention Sunday to a fact-check column from The Washington Post itself, which was published shortly before the Post's outsourcing article ran.
That column debunked an earlier Obama ad that slammed Romney for shipping jobs overseas.
"Regarding the outsourcing claims, we have frowned on these before," the column said, noting that two of the companies in question were in business with Bain when Romney had stepped down to run the Olympics but hadn't sold his shares. Both those companies were cited in the Post's story on Friday -- SMTC Manufacturing and Modus Media.
Though Modus Media reportedly specialized in helping other firms outsource, the fact-check noted that it is "not an example of shipping jobs overseas."