Rocky Chavez's withdrawal from Senate race could benefit GOP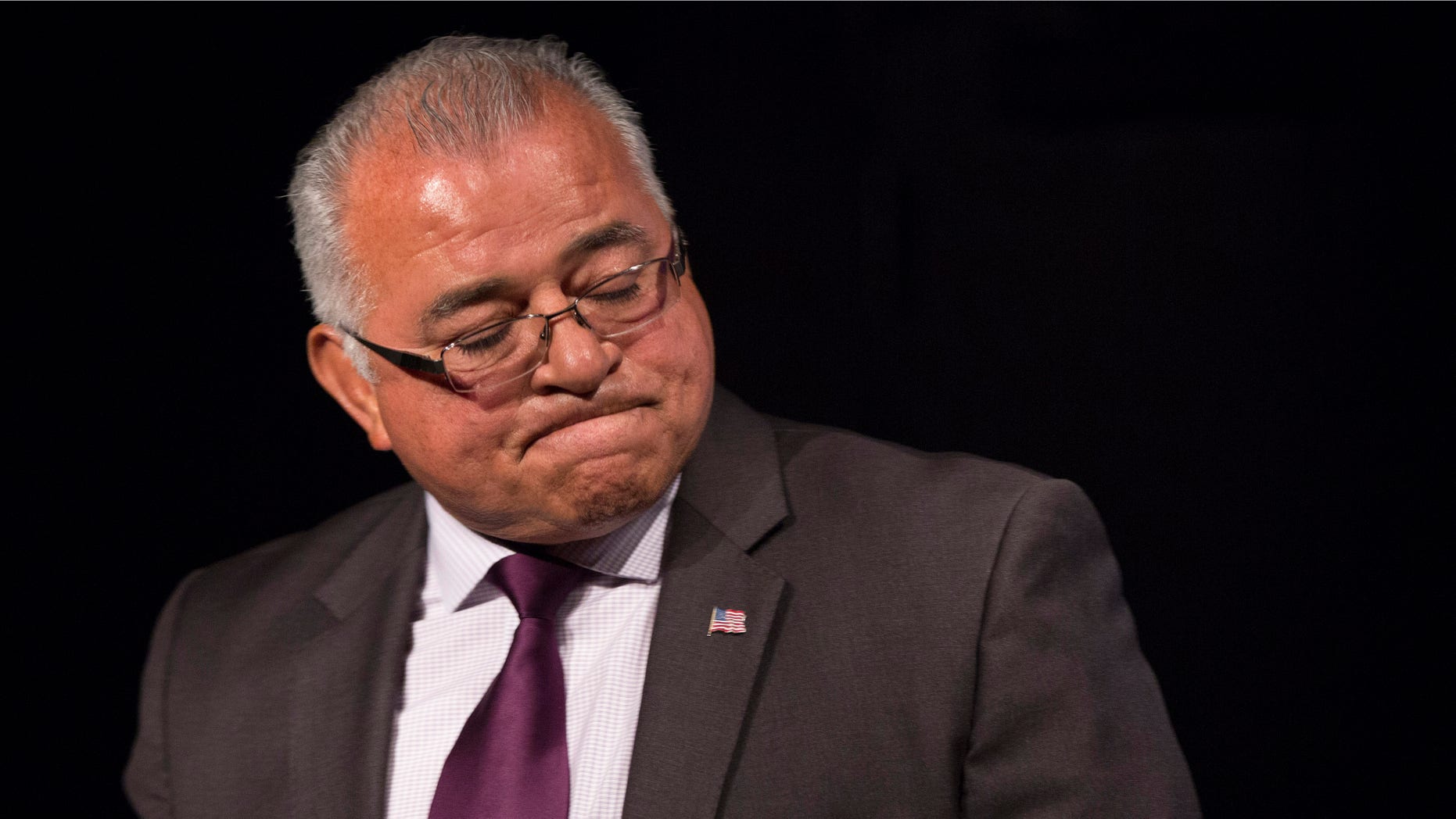 California's Republican Party could actually benefit from the sudden withdrawal of Assemblyman Rocky Chavez from the state's U.S. Senate race, analysts say.
The GOP has been battered in recent statewide elections and voter registration for the party has shriveled to 28 percent in California, which means that the prospect of multiple candidates grappling for votes would further dilute the party's chances of setting someone through the June primary and into the general election.
Chavez, who withdrew from the race on Monday after waling out of a scheduled debate, was in close competition with two former state GOP chairmen, Dug Sundheim and Tom Del Beccaro — all three trailing in the polls being the leading Democrats, state Attorney General Kamala Harris and Rep. Loretta Sanchez of Orange County. They are trying to take over the seat being vacated by retiring Sen. Barbara Boxer.
"With three Republicans in the race, there was a very strong chance they would split the Republican vote" and allow two Democrats to advance to the November ballot, said Claremont McKenna College political scientist Jack Pitney.
With Chavez out "those chances have diminished," he said.
Chavez's announcement represented a bit of encouraging news for Republicans in a race that, so far, has appeared lopsided.
Harris has about $4 million in the bank for the contest, about a 2-1 edge over Sanchez. By comparison, Sundheim closed the year with $70,000 in the bank and $14,000 in debts. Chavez closed his books for 2015 with $369 on hand and nearly $43,000 in debts. Del Beccaro had about $40,000.
Although Democrats have a wide edge in voter registration, Republicans tend to be more reliable primary voters, boosting their influence. And primary voters typically hew to their party preferences — Democrats stick with Democrats, Republicans with Republicans.
An independent Field Poll last month suggested Sanchez has work to do to secure a spot in November. She tallied 15 percent support among likely voters, with Harris at 27 percent. Republicans trailed in single digits.
But nearly half of voters said they were undecided.
Along with wavering voters, there are other unknowns. A lingering presidential primary contest for either major party, stretching into California in June, could drive up turnout and create surprises in the Senate race. Additional candidates can enter the race until next month.
In a state with a growing Hispanic vote, Donald Trump's presence on the presidential ballot could lead to a record Latino turnout, Democratic strategist Roger Salazar predicted. Trump has been harshly critical of Mexican immigrants, calling some "rapists" and "criminals."
"It would change the calculus of the U.S. Senate race," Salazar said.
Chavez faced problems that have become familiar for Republicans in statewide contests. It's difficult to become known in the large state without millions of dollars for advertising, but donors are reluctant to write checks because of the long odds for GOP candidates.
There is no better place to witness how demographic shifts have shaped elections than in California, the home turf of Richard Nixon and Ronald Reagan that just a generation ago was a reliably Republican state in presidential contests.
A surge in immigrants transformed the state and its voting patterns. The number of Hispanics, blacks and Asians combined has outnumbered whites since 1998. With Latinos, voter surveys show they've overwhelmingly favored Democratic presidential candidates for decades.
Sanchez strategist Bill Carrick thinks it's likely the two leading Democrats will be on the ballot in November. The withdrawal of Chavez, he said, "is probably a footnote."
Based on reporting by the Associated Press.