Robert Menendez Intern & Alleged Sex Offender Arrested on Immigration Charges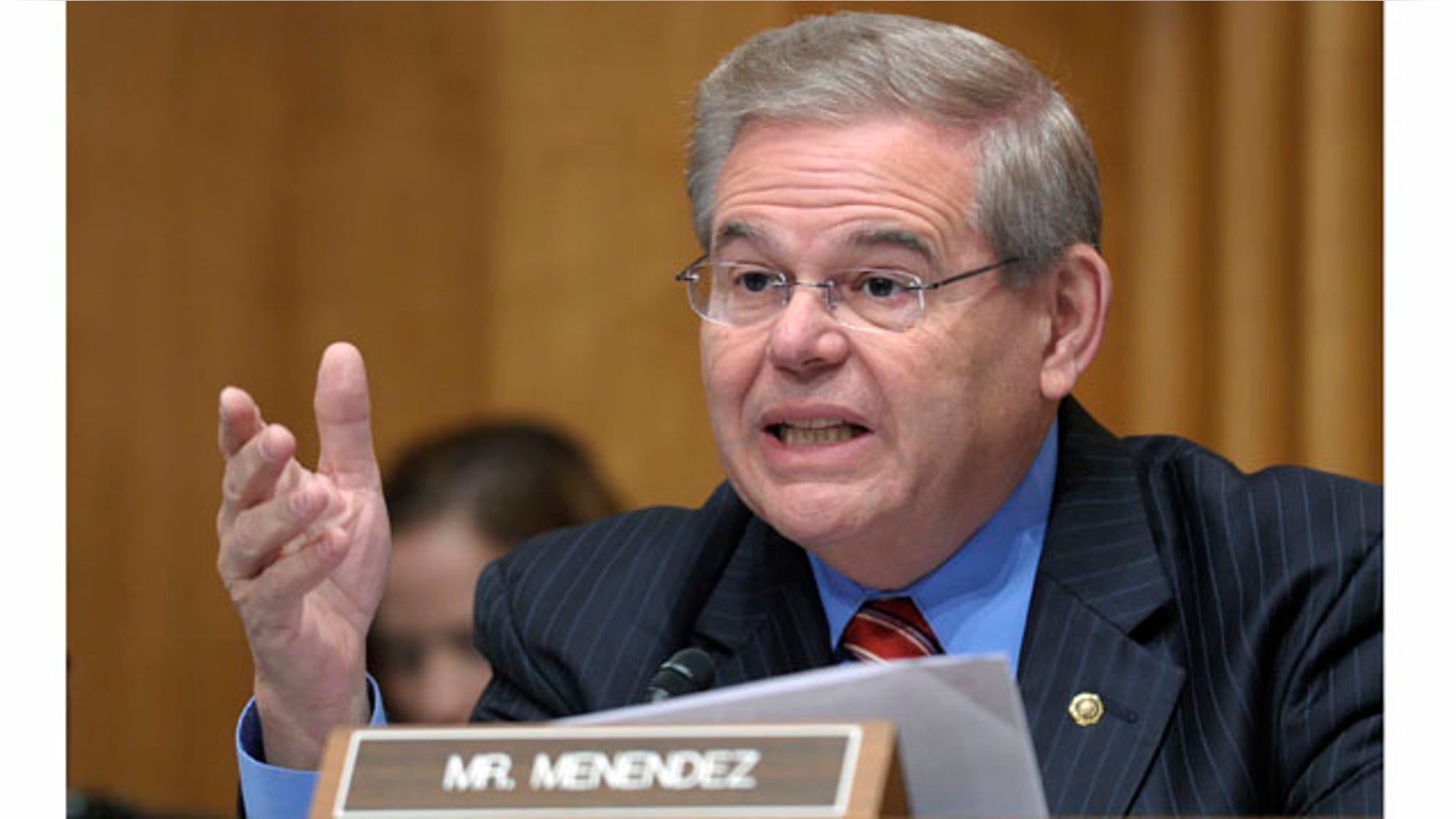 Washington – U.S. immigration authorities arrested an unpaid intern working for Democratic Sen. Robert Menendez who is allegedly a sex offender living in the U.S. illegally.
Luis Abrahan Sánchez Zavaleta, an 18-year-old immigrant from Peru, was arrested by U.S. Immigration and Customs Enforcement agents in front of his home in New Jersey on Dec. 6, two federal officials said. Sánchez, who entered the country on a now-expired visitor visa from Peru, is facing deportation and remains in custody. The officials spoke on condition of anonymity because they were not authorized to discuss details of Sánchez's immigration case.
The Department of Homeland Security says the AP's reporting that DHS told ICE to hold off on arresting a Sen. Menendez intern until after Election Day is "categorically false."
Spokesman Peter Boogaard issued Fox  News a statement saying: "The report [of delayed arrest] is categorically false. ICE followed standard process in coordination with its federal partners and local prosecutors before taking appropriate enforcement action."
Menendez, D-N.J., who advocates aggressively for pro-immigration policies, was re-elected in November with 58 percent of the vote. Congressional staffers who work for Menendez were notified about Sánchez's case shortly after the arrest. Sánchez told ICE agents that he worked on immigration issues for the senator. A spokesman for Menendez said she was looking into the matter.
Online jail records did not indicate whether Sánchez has an attorney. Immigration officials there were relaying a request from the AP to speak with Sánchez in jail.
The prosecutor's office in Hudson County, N.J., said Sánchez was found to have violated the law in 2010 and subsequently required to register as a sex offender. The exact charge was unclear because Sánchez was prosecuted as a juvenile and those court records are not publicly accessible. The prosecutor's office confirmed to AP that Sánchez registered as a sex offender, although his name does not appear on the public registry.
Authorities in Hudson County notified ICE agents in early October that they suspected Sánchez was an undocumented immigrant who was a registered sex offender and who may be eligible to be deported. ICE agents in New Jersey notified superiors at the Homeland Security Department because they considered it a potentially high profile arrest, and DHS instructed them not to arrest Sánchez until after the November election, one U.S. official told the AP. ICE officials complained that the delay was inappropriate, but DHS directed them several times not to act, the official said.
It was not immediately clear why federal immigration authorities would not have been notified sooner about Sánchez's status.
During discussions about when and where to arrest Sánchez, the U.S. reviewed Sánchez's application for permission to stay in the country as part of President Barack Obama's policy to allow up to 1.7 million young undocumented immigrants avoid deportation and get permission to work for up to two years. As a sex offender, he would not have been eligible. U.S. Citizenship and Immigration Services, which oversees the program known as Deferred Action for Childhood Arrivals, notified Sánchez of that shortly before his arrest, one official said.
During the final weeks of President George W. Bush's administration, ICE was criticized for delaying the arrest of President Barack Obama's aunt, who had ignored an immigration judge's order to leave the country several years earlier after her asylum claim was denied. She subsequently won the right to stay in the United States after an earlier deportation order, and there was no evidence of involvement by the White House.
In that case, the Homeland Security Department had imposed an unusual directive days before the 2008 election requiring high-level approval before federal agents nationwide could arrest fugitive immigrants including Zeituni Onyango, the half-sister of Obama's late father. The directive from ICE expressed concerns about "negative media or congressional interest," according to a copy of that directive obtained by AP. The department lifted the immigration order weeks later.
Based on reporting by the Associated Press.
Follow us on twitter.com/foxnewslatino
Like us at facebook.com/foxnewslatino