Robert Kennedy's 32-year-old grandson wins House race to replace Barney Frank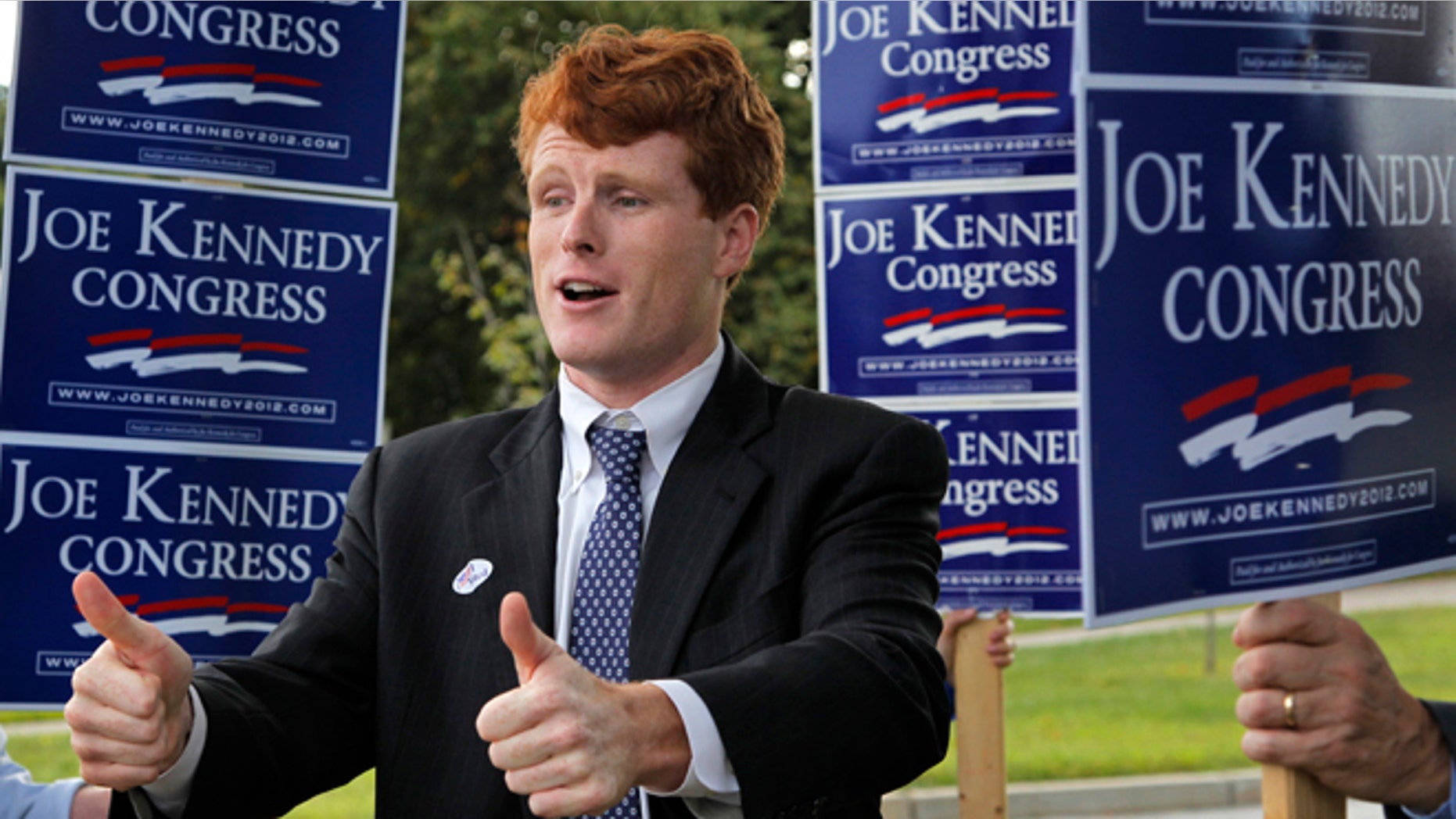 The dream lives on for another Kennedy.
Joseph Kennedy III, the 32-year-old grandson of Robert F. Kennedy, carried the family torch to victory Tuesday when he beat his Republican challenger in the Massachusetts House race to replace retiring Democrat Barney Frank.
Kennedy, also a Democrat, defeated Republican businessman Sean Bielat in a decisive win Tuesday, carrying on the legacy of his famous political family.
With 42 percent of the vote counted, Kennedy led with 64 percent of the vote in the redrawn 4th Congressional District, the Boston Globe reported.
"This is an incredible moment for me, and I can't think of anyone I'd rather share it with than you," Kennedy said following his victory Tuesday night. "I'm humbled, I'm grateful and I'm ready to get to work."
The Brookline resident is the grandson of Robert F. Kennedy and son of Joseph P. Kennedy II, who represented the state's 8th Congressional District. He graduated from Stanford University and Harvard Law School. He served in the Peace Corps and worked as a prosecutor.
"You can always count on me to fight for small businesses, seniors, veterans and for you to make sure you get the constituent service you've come to expect," Kennedy said in his video announcement back in February.
In 2006, he and his twin brother managed the final U.S. Senate campaign of their great-uncle Edward Kennedy, who died in 2009.
Kennedy will represent the 4th District, extending from the Boston suburbs of Newton and Brookline to part of Fall River in the south.
The Associated Press contributed to this report.