RNC rips O'Malley for linking rise of ISIS to climate change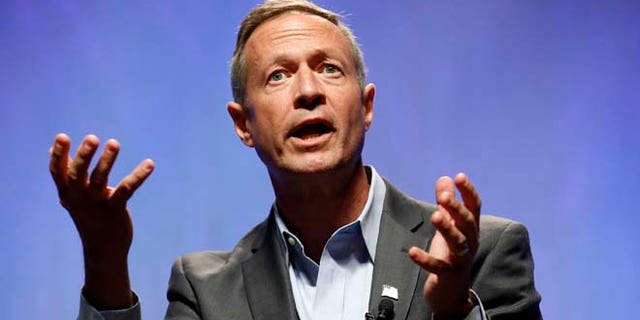 Republican Party Chairman Reince Priebus ripped Democratic presidential hopeful Martin O'Malley on Monday for linking the rise of the Islamic State to climate change.
"Whether it's the weak Obama-Clinton nuclear deal that paves the way for Iran to obtain an atomic bomb or Martin O'Malley's absurd claim that climate change is responsible for ISIS, it's abundantly clear no one in the Democratic Party has the foreign policy vision to keep America safe," Priebus said in a statement.
The rebuke comes after a recent O'Malley interview with Bloomberg Television. When asked about terrorism, O'Malley said that climate change and a devastating drought were linked to Syria's instability and ISIS' rise.
"One of the things that preceded the failure of the nation state of Syria, the rise of ISIS, was the effect of climate change and the mega drought the affected that region, wiped out farmers, drove people to cities, created a humanitarian crisis," he said. "It created the symptoms – or rather the conditions – of extreme poverty that lead now to the rise of ISIL and this extreme violence."
Priebus added that front-runner Hillary Clinton should respond to O'Malley's "extreme comments."
O'Malley is the former governor of Maryland and before that, the mayor of Baltimore. He is currently polling at 0.8 percent, according to Real Clear Politics average of national Democratic primary polls.
Fox News' Mike Emanuel contributed to this report.