RNC condemns member who called for McCain to 'just die already' on social media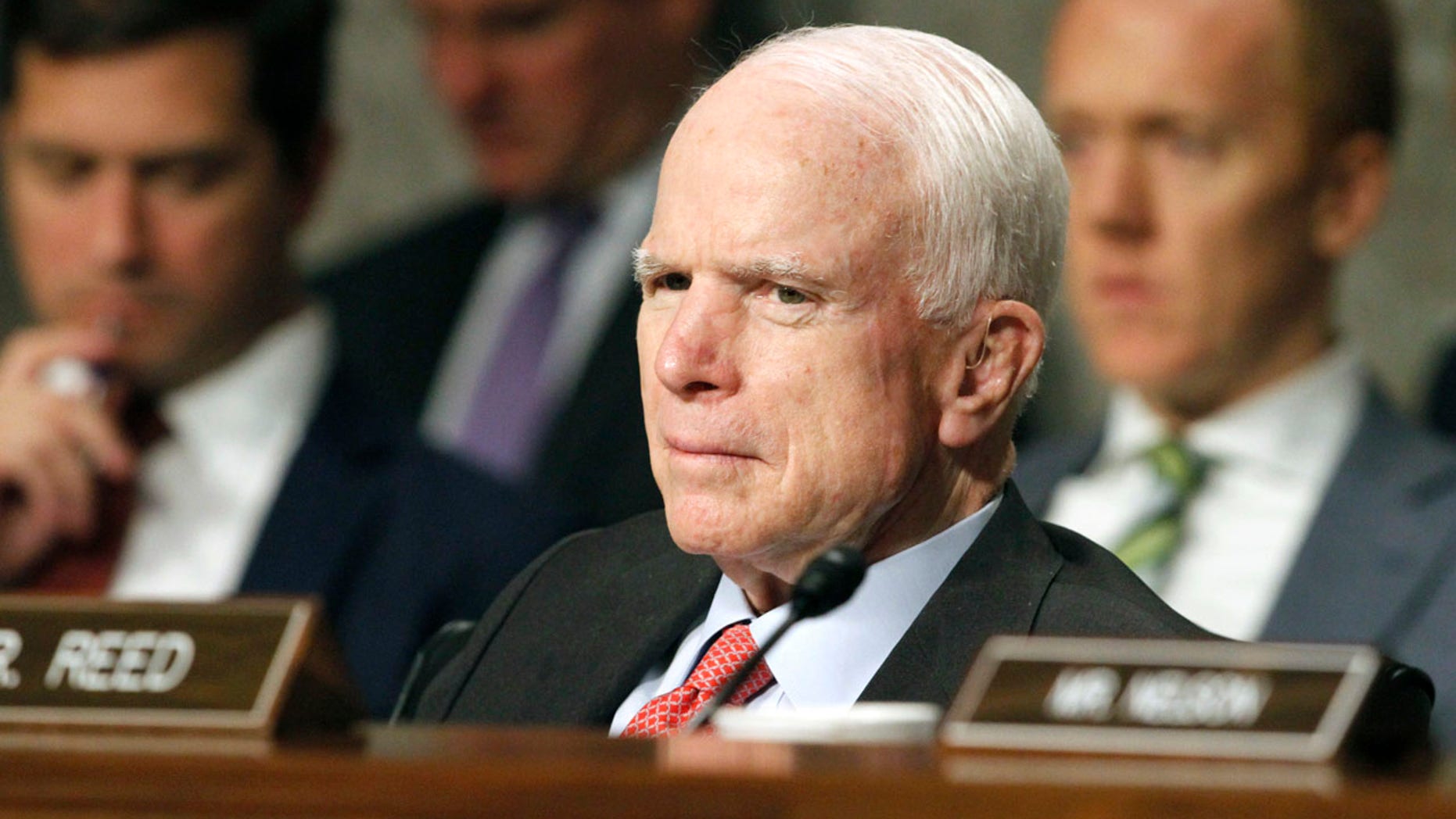 WASHINGTON – The Republican National Committee is condemning a member who shared a social media post encouraging Arizona Sen. John McCain to "just die already."
The message came Monday from Republican national committeewoman Diana Orrock of Nevada. Orrock tweeted, "Amen," in response to another Twitter user who had written, "Please Just (expletive) Die Already" above the hashtag "JohnMcCain".
MCCAIN'S ABSENCE EXPOSES MCCONNELL'S SHAKY HEALTH VOTE MATH
McCain, 80, is recuperating from surgery to remove a blood clot.
Republican National Committee spokesman Ryan Mahoney called Orrock's tweet "extremely inappropriate." He called McCain a war hero who made countless sacrifices on behalf of all Americans.
Mahoney wished the GOP's 2008 presidential nominee a "speedy recovery."
Orrock deleted the tweet after it attracted media coverage. She did not respond to a voicemail or a text message seeking comment.