RNC chair Priebus: Rumored chief of staff appointment 'not something I'm talking about'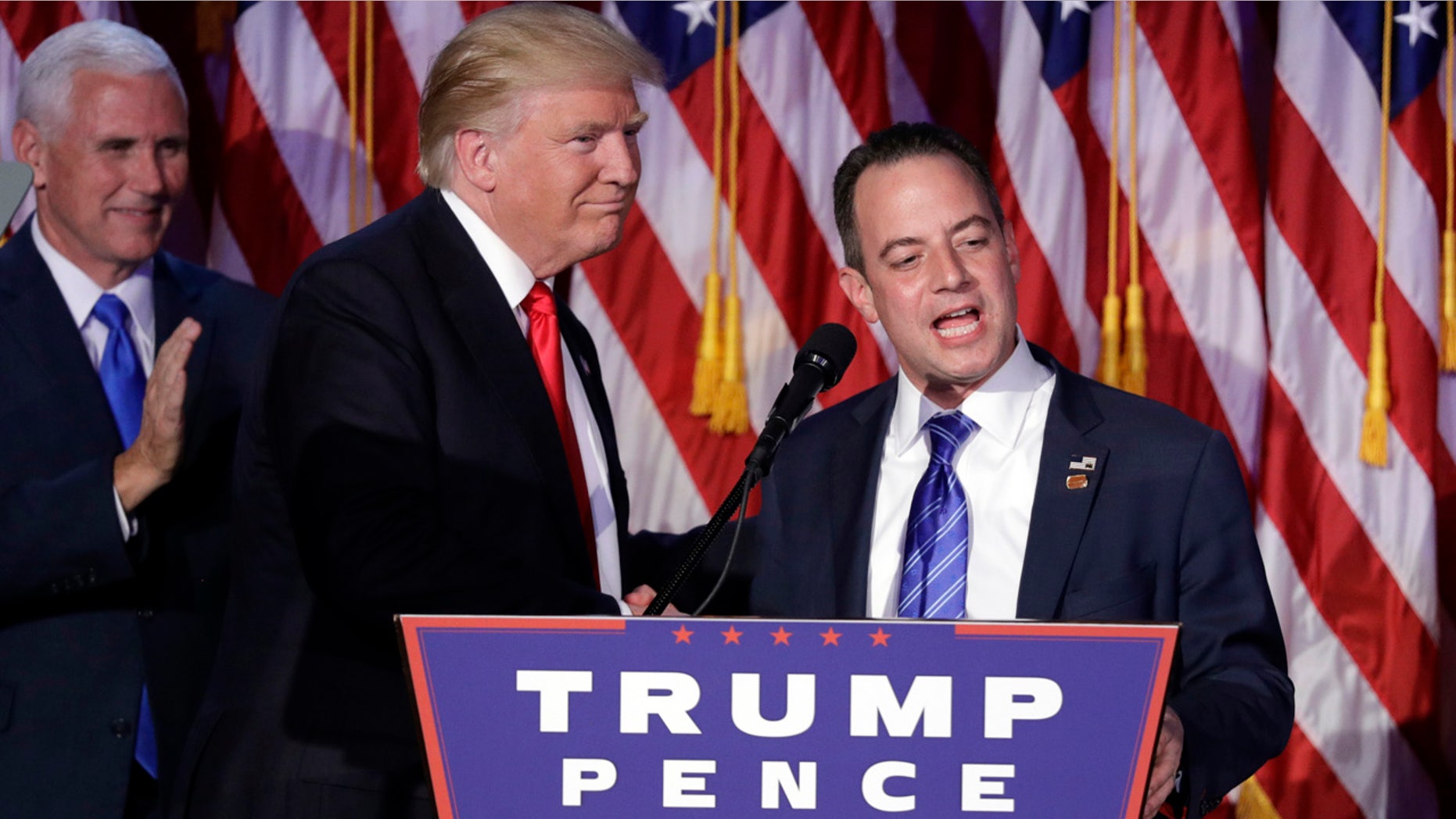 Republican National Committee chairman Reince Priebus told Fox News' Sean Hannity Thursday that a top job in President-elect Donald Trump's administration was "not something I'm talking about."
"I think it's something that, you know, a lot of newspapers speculate about," Priebus said on "Hannity."  "I'm happy doing what I'm doing."
Since Trump's surprise election Tuesday, multiple media outlets have reported that Priebus, who has led the RNC since 2011, is under consideration to be Trump's chief of staff.
An internal Trump transition document obtained by The Daily Caller late Thursday indicated that Priebus and former Breitbart News chairman Steve Bannon were both being considered for the position.
Priebus noticeably hesitated when Hannity asked if Trump had approached Priebus about joining his administration.
"I don't think he's doing a lot of that," the RNC head finally answered.
"Why are you hedging?" Hannity pressed. "He did ask you, I'm sure he asked you."
"Listen," Priebus responded, "the job right now is to make sure that we have a successful transition, that the teams get in place as quickly as possible, the inauguration is something that gets planned right now. It's just not something that people are talking about."