Rise of the Latino Super PAC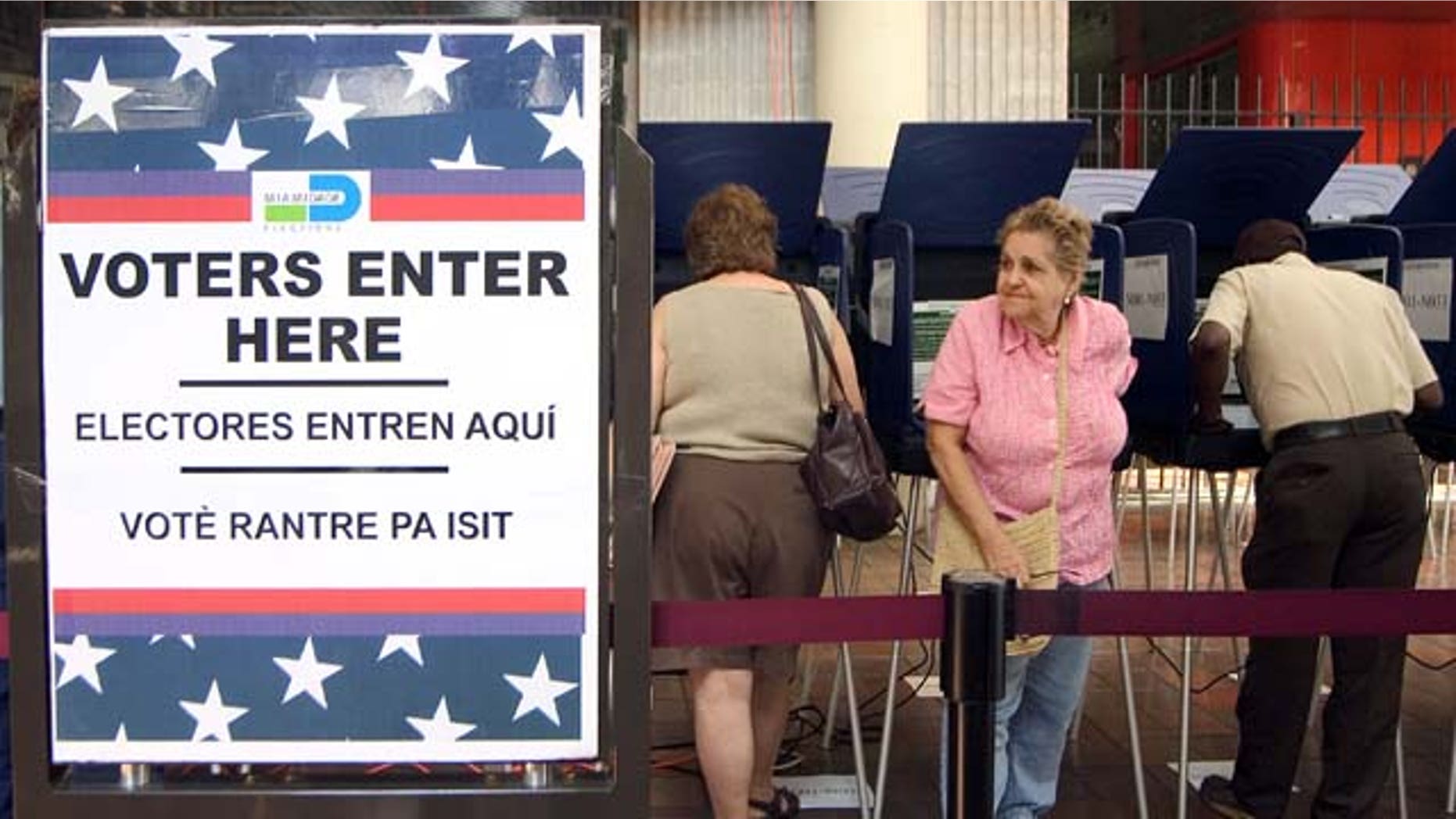 Hispanic super-PACs have arrived.
Behind them is the conviction that they can bolster the political power of one of the nation's fastest-growing groups in a way that the major parties have failed to do so.
The Hill, a daily congressional publication, notes that in January alone, two have emerged, and several others have gone from being a PAC to being a super-PAC. The super-PACs vary in their political views, as well as the kind of races they aim to influence, the publication says.
"We see an opportunity, because there's a gap here," said Angelette Aviles of Hispanic Vote PAC, a conservative group that formed the third week in January, according to The Hill. "Even with the Republican Party, they say they have Hispanic outreach, but they never dedicate a budget to it. We're helping to bridge that gap."
Latina Candidate Barred in Arizona over English Proficiency Files an Appeal
The publication notes that super-PACs could help Latinos "develop into a mature grassroots movement with the ability to raise money internally," and help them "parallel the American Israel Public Affairs Committee, whose influence transcends elections and helps set the legislative agenda in Washington."
Latinos as a voting bloc have grabbed the spotlight in the last week as momentum has built for the Florida GOP primary Tuesday.
In Florida, Latinos comprise some 13 percent, or 1.5 million, of voters.
Both leading GOP presidential contenders, Mitt Romney and Newt Gingrich, have fought for the support of Florida's Latino voters – both in campaign speeches and in Spanish-language advertisements.
Political observers have said the eventual Republican presidential nominee must get at least 40 percent of the Latino vote to win in November.
The 2010 Census showed that the Hispanic population grew to 50.5 million in 2010 from 35.3 million in 2000. About 21 million are eligible to vote.
Romney got only 14 percent of the Latino vote when he ran to be his party's nominee in 2008, ultimately losing to Arizona Sen. John McCain, who got 54 percent of the Latino vote in the GOP race.
But in the general election that year, nearly 70 percent of Latino voters cast their ballot for Barack Obama.
Still, Republican party leaders believe they can attract significant Latino support, though some of the party's most powerful figures have frowned upon some hard-line anti-illegal immigration rhetoric voiced by some candidates that they say could be viewed as anti-Latino.
"Republicans don't need a large number of Hispanics. All they need to do is get a few points in each of these states and shave off that margin, and Democrats have a problem," said Joe Velásquez of the American Latino Alliance PAC, according to The Hill.
What is the LEAST Latino State in the Union?
The Hill said that "Velásquez's group. . .is putting together a muscular fundraising and campaign structure, bringing on the polling firm Greenberg Quinlan Rosner and Hispanic media guru James Aldrete. The super-PAC plans to support President Obama's reelection and Democratic Senate candidates in seven states: Virginia, Pennsylvania, Massachusetts, Arizona, Florida, Nevada and New Mexico."
Chuck Rocha, the leader of the American Worker PAC, said Latinos are crossing a new political threshold.
"2012 is the first time in American history that Latinos will have a chance to flex their power," The Hill quoted Rocha, former union operative, as saying.
Interestingly, The Hill says, the super-PACs generally have paid little to no attention to immigration, despite the focus that it's commanded in the GOP primary.
Super-PAC leaders tell the publication that the lack of focus on the issue seemingly stems from issues that they believe have far more immediate day-to-day impact on Latinos' lives, such as jobs, healthcare and education.
Follow us on twitter.com/foxnewslatino
Like us at facebook.com/foxnewslatino