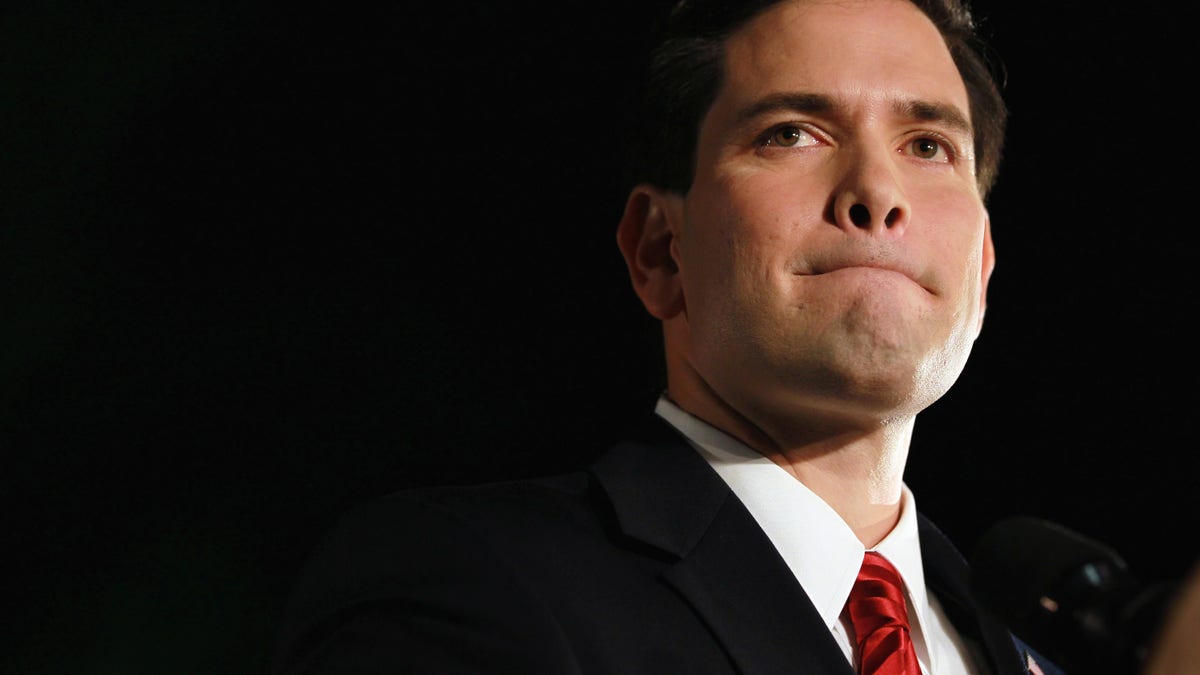 The Univision-Marco Rubio flap over whether the network tried to strong-arm the Florida Senator is widening.
On Tuesday, presidential candidates Rick Perry and Jon Huntsman said they were boycotting an upcoming televised debate on Univision, scheduled for January 29th, because they say the network treated Rubio unethically, according to The Miami Herald. Other candidates may join the boycott, the newspaper said.
"Governor Perry will not consider participating in the January 29, 2012, Univision debate until your network addresses this ethical breach and takes action to correct it," Perry's communications director, Ray Sullivan, wrote Univision on Tuesday.
Huntsman's campaign manager, Matt David also wrote Univision: "Unless Univision resolves this issue in a timely and satisfactory manner, Governor Huntsman will not give consideration to your network's debate currently proposed for January, 2012."
The move comes after Florida Republicans called for a boycott of Univision after the Spanish language network was accused of offering to spike or soften a story of the senator's brother-in-law if Rubio appeared on one of its news programs.
In an open letter to the Republican National Committee, U.S. Congressman David Rivera and state representatives Carlos López-Cantera and Erik Fresen are calling on Republican presidential aspirants to boycott the network until it apologizes to Rubio.
The Miami Herald reported on the escalating feud between Rubio's staff and Univision on Monday.
Citing sources on Rubio's staff and unnamed sources within Univision, the Herald reported that the president of Univision's news division, Isaac Lee, hinted the the network would drop or tone down a story about a decades-old drug bust of Rubio's brother-in-law if the Cuban-American senator agreed to appear on Al Punto, hosted by Univision news anchor Jorge Ramos.
Had he agreed, the newspaper said, Rubio would have discussed immigration – a highly charged topic, particularly in Rubio's home state of Florida.
In the end, according to the Herald, Rubio declined the offer and Univision ran the story.
"I always knew Univision to be a professional organization until this happened," Rubio told the newspaper, though he declined to comment specifically on the case.
Univision has adamantly denied making an offer to Rubio – and said in a statement any suggestion that it did was "defamatory."
"With respect to Senator Rubio, Univision covered the story in the same objective, fair manner we cover every significant story," the network said in a statement. "Univision did not offer to soften or spike a story...we would not make such an offer to any other subject of a news story and did not offer it in this case."
Follow us on twitter.com/foxnewslatino
Like us at facebook.com/foxnewslatino