Republicans to Bring Back Balanced Budget Amendment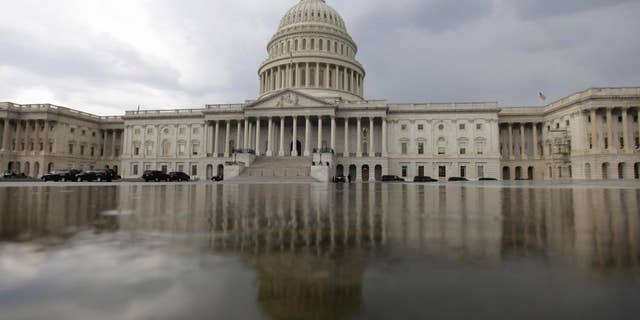 NEWYou can now listen to Fox News articles!
House Republicans plan to bring a balanced budget amendment they tabled last week back to the floor for a vote later this week. Rep. Cathy McMorris Rodgers, R-Wash., made the announcement at a GOP leadership press conference on the debt ceiling standoff Monday
Known as Goodlatte number one, named for its sponsor Rep. Bob Goodlatte, R-Va., the bill would also require a two-thirds vote to raise taxes. It is the same version the House was prepared to vote on last week, then scrapped in favor of Cut, Cap and Balance.
Constitutional amendments need a two-thirds majority to pass both houses of Congress and three-quarters of all states must also sign on. This is a high bar in the House and would potentially need more than 280 yes votes, depending on how many are there and voting. Republicans would need the help of more than 40 Democrats to cross the bar.
House Speaker John Boehner, R-Ohio, admits that presents a tough challenge. "I think we have some work to do to get it passed," he said.
A "straight" balanced budget amendment with no caveats on taxes passed the House as a part of the Contract with America in January, 1995. It secured 300 yea votes, including 72 Democratic yeas. Eleven of those Democrats are still serving, including Minority Whip Steny Hoyer, D-Md., and Assistant Minority Leader James Clyburn, R-S.C. Hoyer said last week he would not vote for this, or any balanced budget amendment.