Republicans resist White House pressure over spending bill fight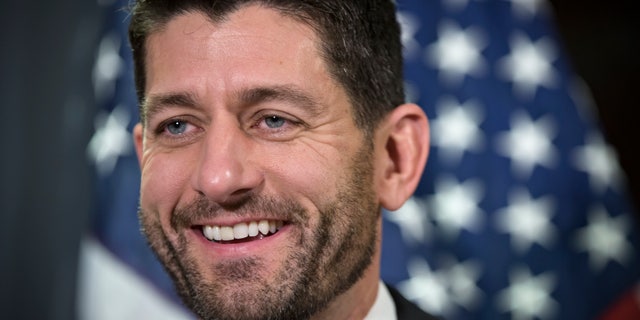 As the deadline nears for a $1.1 trillion spending bill in Congress to prevent the government from shutting down, the White House is using the latest budget battle to go on the offensive against Republicans, saying that a delay beyond Friday's deadline would damage U.S. national security.
On Monday, White House Press Secretary Josh Earnest said that failing to pass a year-end government funding bill would harm national security.
"The fact is, the reason that we don't want to fund the government at current levels is because the budget agreement includes necessary and adequate funding for our national security," Earnest said.
"So passing a continuing resolution because Congress is unable to come to an agreement on the budget agreement is only going to underfund our national security efforts. It seems like a pretty bad time to be doing that," Earnest said
However, Republicans have remained unmoved with House Speaker Paul Ryan, R-Wis., rejecting the necessity of passing a bill by what he called "an arbitrary" Dec. 11 deadline.
"We know we're going to get it right, not just get it fast," Ryan said Tuesday.
"We are going to make sure that members of Congress and therefore the public have the time to read what is agreed to, but we're not going to let an arbitrary Dec. 11 deadline stop us from getting this right."
Congress has a Friday deadline to pass a spending bill, or else face a government shutdown. Democrats have resisted a number of policy "riders" attached to the bill by House Republicans. Many of the most controversial riders target EPA regulations on clean water and power plant emissions.
House Republican leaders have said that the House will need to pass a short-term funding bill, known as a continuing resolution as the deadline is unlikely to be met.
A spokesman for House Majority Whip Steve Scalise, R-La., rejected the White House's criticisms of the delay.
"A short-term funding measure gives Congress the time necessary to get the best deal possible for the American people," TJ Tatum, spokesman for Scalise told FoxNews.com
The White House had previously said that Obama would refuse to sign a continuing resolution, but on Tuesday Earnest said that the president would consider signing such a resolution as long as it was a question only of "legislative mechanics."
"We have been clear that if members of Congress needed an extra day or two in order to pass legislation, that the President would ensure the government didn't shut down while they were going through the legislative mechanics of passing a bipartisan budget agreement," Earnest said Wednesday.
Fox News is told that any such interim spending bill could run until Dec. 18 in order to allow lawmakers and the public to be able to properly read and debate the final text of the bill.
FoxNews.com's Adam Shaw and Fox News' Chad Pergram contributed to this report.