Republicans Reach Quiet Agreements With Tea Party Groups To Keep Their Candidates Off Ballots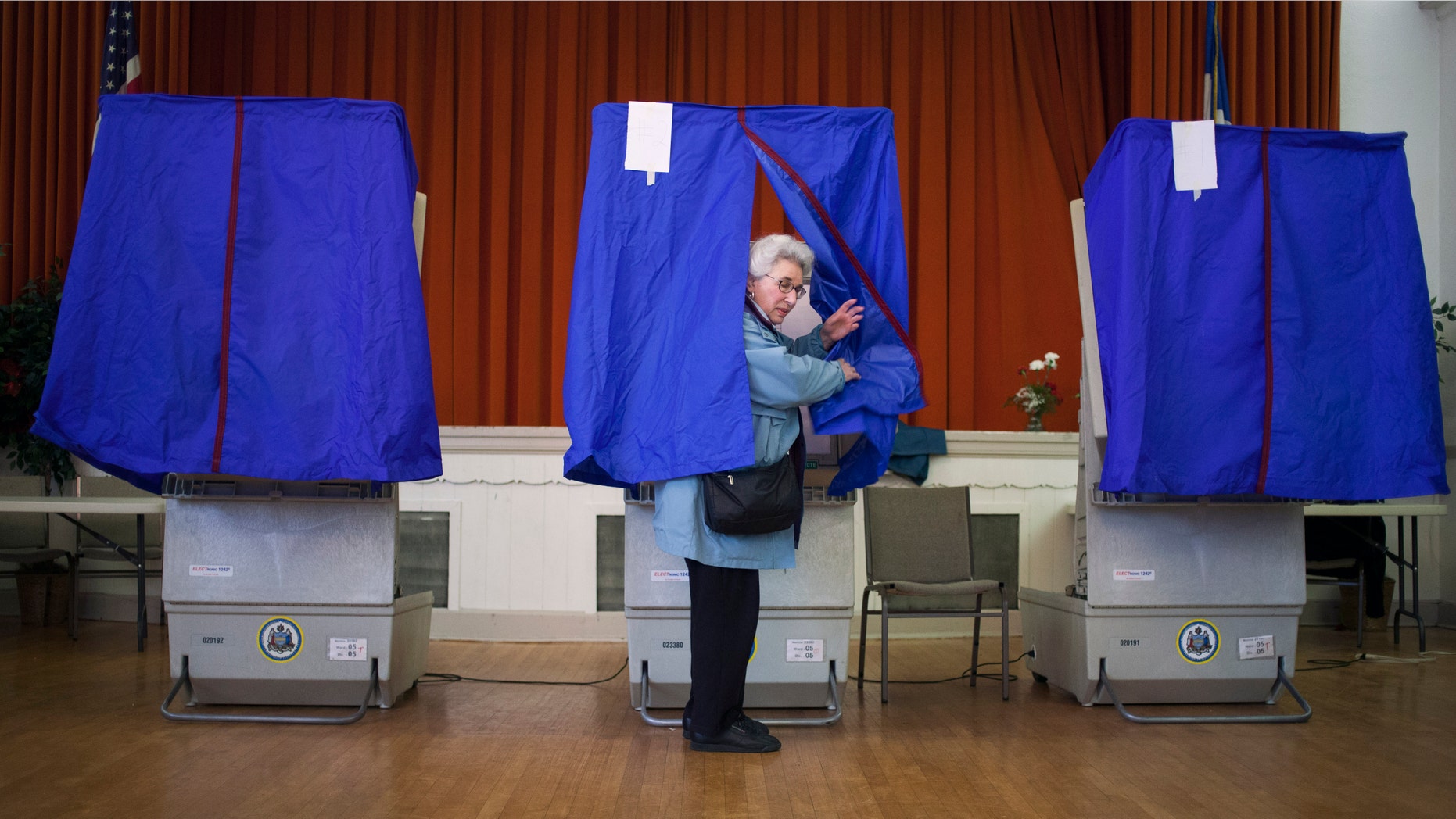 Republican party leaders, fearful that Tea Party conservatives could undermine their quest to get back a majority in the Senate this fall, are quietly working to ensure that so-called "establishment" GOP candidates are on ballots in certain states.
Republicans well remember 2010 and 2012, when Tea Party-backed candidates won primaries in various races around the country, but then failed miserably in the general election, according to The Wall Street Journal.
Some examples are Christine O'Donnell, who ran for the U.S. Senate in Delaware in 2010, Sharron Angle, who ran for the U.S. Senate in Nevada, and Todd Akin, who ran for the U.S. Senate in Missouri, the Journal noted.
Republicans have been trying various ways to sideline conservative candidates and push more moderate candidates they believe can score victories.
They have been funneling money to the campaigns of more mainstream Republicans who face challenges by Tea Party-backed candidates.
They're also trying to appeal, directly, to conservative groups and the donors who support them to persuade them that they get a Republican a win if they fight them.
"We did that by going to the Tea Party groups and saying, 'We want to win,'" the Journal quoted Ohio Sen. Rob Portman, who is vice chairman of the National Republican Senatorial Committee, as saying. "I think we did it a little smarter this time."
The absence of a serious Republican-Tea Party fight in Tennessee, the Journal notes, has helped Sen. Lamar Alexander secure a rather comfortable position as he heads for re-election this year.
The same goes for other establishment Republicans running this year, such as Sen. Lindsey Graham of South Carolina and Rep. Shelley Moore Capito in West Virginia.
In Colorado, a GOP-Tea Party truce is benefitting U.S. Rep. Cory Gardner, who plans to challenge Democrat Sen. Mark Udall. In a deal with Tea Partiers in Colorado, the GOP agreed to support one of their candidates, Ken Buck, in his pursuit of the House seat that Gardner would be vacating.
Not all Tea Party groups are willing to play nice, however, with the establishment GOP. A Tea Party-backed candidate is challenging Republican Sen. Thad Cochran in Mississippi.
Follow us on twitter.com/foxnewslatino
Like us at facebook.com/foxnewslatino