Republicans pressure Obama to clarify decision not to address Israeli Knesset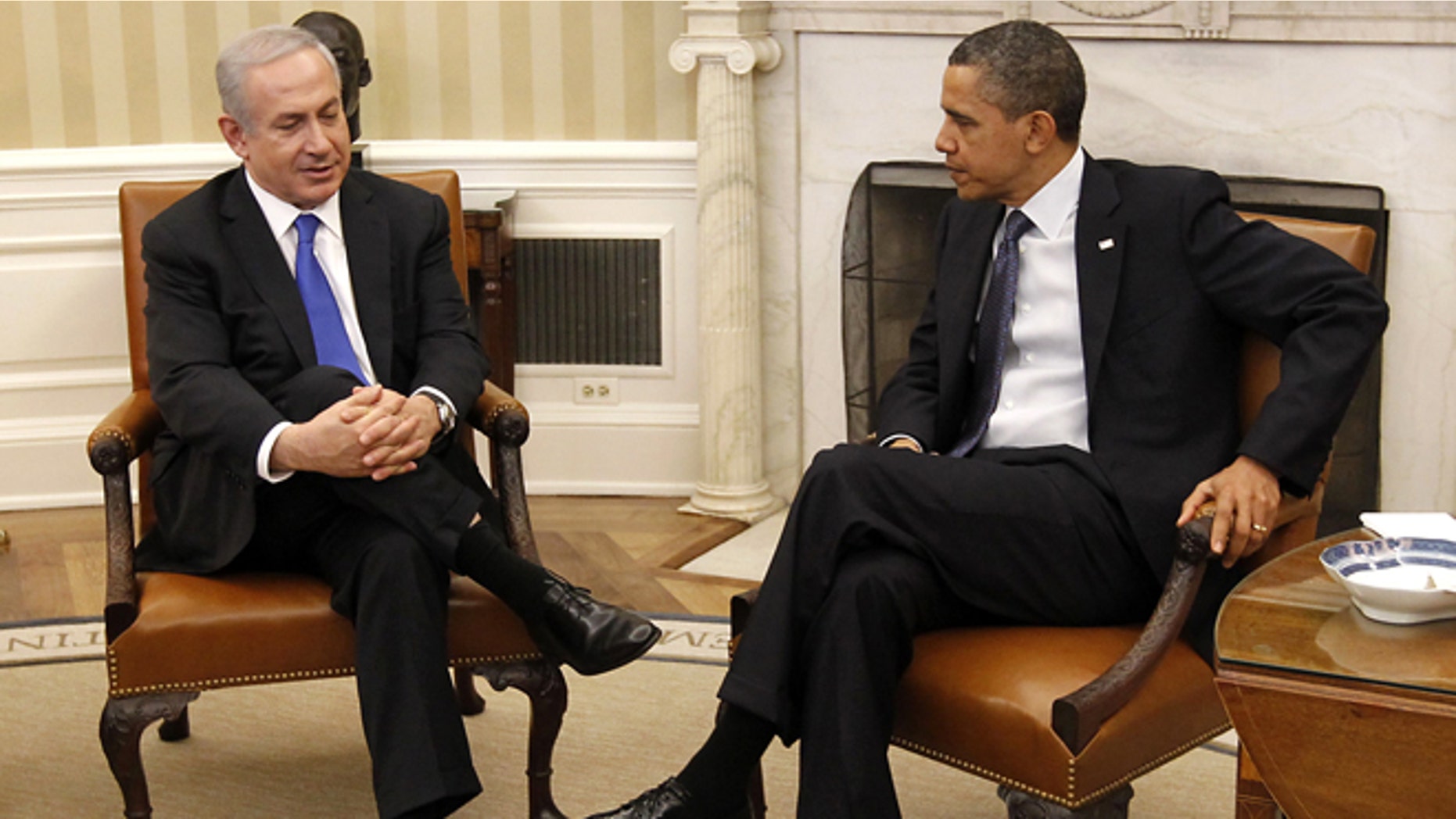 The White House is facing pressure from House Republicans to defend President Obama's decision not to address the Knesset on his trip this week to Israel.
A group of Republicans wrote to Obama to "commend" him for traveling to Israel but also questioning the choice not to address members of the Knesset, which they describe as "a customary and symbolic gesture that celebrates our shared democratic ideals and the special relationship between Israel and United States."
The letter notes that both of Obama's most recent predecessors, President Clinton and President George W. Bush, addressed the Israeli legislative body, Bush doing so during his last full year in office. The lawmakers then ask for "clarification" why Obama isn't on this trip.
The White House downplayed the decision when asked about it last week. Spokesman Ben Rhodes said the administration and the Israeli government had "discussed a range of options" for where Obama could speak while visiting the country. They settled on a convention center, partly as a way to reach young people.
"We obviously have a deep respect for the Knesset as the seat of Israeli democracy," Rhodes said. But Obama already will be spending significant time meeting with Israeli leadership, Rhodes said, "and in this instance, we felt like bringing together an audience of university students from a broad range of partners that our embassy has in Israel would allow him to speak ... to the Israeli public and Israeli young people."
Even so, Republicans question why Obama was willing to address members of parliament on prior trips to Britain, Australia and Ghana but not now while traveling to Israel.
Obama is scheduled to travel to Jerusalem and the West Bank from Wednesday to Friday.
Israeli Prime Minister Benjamin Netanyahu, meanwhile, said Monday that his new government was extending its hand in peace to the Palestinians, declaring that he is ready to make a "historic compromise" if they return to the negotiating table with good will.
Laying out the agenda for his new term, Netanyahu said he hopes to rejuvenate peace efforts, which remained frozen throughout Netanyahu's just-completed four-year term.
Netanyahu spoke before a ceremony to install his new coalition government, stitched together after nearly six weeks of negotiations following Israel's Jan. 23 parliamentary election. The new team, made up of hard-liners and moderates, appears to be focused more on domestic issues than peacemaking.
Netanyahu struck the conciliatory tone on the eve of the arrival of Obama, who will hold separate meetings with Israeli and Palestinian leaders. But he spoke only in generalities and gave no details on any concrete concessions he has in mind.
"We extend our hand in peace to the Palestinians," Netanyahu said. "Israel has proven time and again it is ready for concessions in exchange for real peace, and the situation today is no different."
"With a Palestinian partner that is willing to hold negotiations in good will, Israel will be ready for a historic compromise that will end the conflict with the Palestinians once and for all," he said.
Recognizing the deep gaps between the sides, the White House has already said Obama will not bring any bold new peace initiatives with him, but will instead send Secretary of State John Kerry back to the region in the near future to see if progress can be made.
The Associated Press contributed to this report.