Republicans pour money into Arizona Congressional race to prevent another upset
The nation's eyes are set on a district with just over 740,000 people – Arizona's 8th Congressional District, which has historically voted Republican. Veterans make up more than 10 percent of its population, and it includes many retirement communities, such as Sun City. The district voted for President Trump by more than 20 percentage points.
But this once "safe Republican" seat, is now up for grabs. The Center for Politics calls it a "likely Republican" seat, and now the two candidates – Arizona State Sen. Debbie Lesko, a Republican, and Dr. Hiral Tipirneni, an emergency room physician on the Democrat ticket – are elbowing each other for the seat.
"This is a race that was typically seen as safe Republican—they clearly think that this is a flippable seat and they're at risk of losing it," Dr. Tipirneni said. "So, I'm not the only one who clearly thinks we have a shot."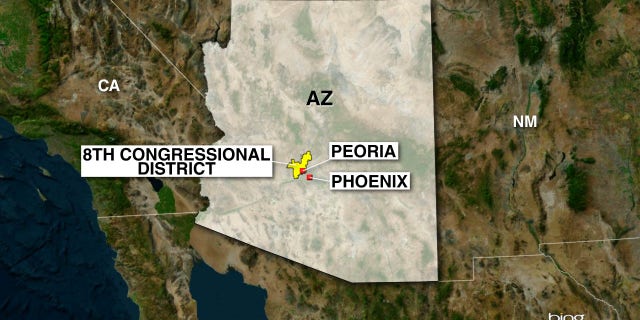 The Arizona race would probably have gotten little attention had it not been for Pennsylvania. The Pennsylvania special election on March 13 shook up the political world when Democrat Conor Lamb beat Republican Rick Saccone in a district that voted overwhelmingly for President Trump.
And that has Republicans turnings their attention to Arizona to prevent another unexpected flip. The Republican National Committee has poured $322,419 into Lesko's political campaign.
"Prior to that election, it would've seemed as if a Republican was sure to win," said Richard Herrera, an associate professor of political science at Arizona State University. "This time around, it looks like no district is being taken for granted by either party."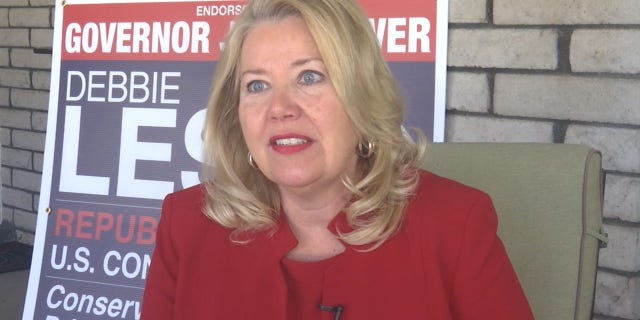 Lesko is banking on her conservative credentials and strong backing by her party to woo voters – saying she's got the best interest of her constituents at heart.
"I'm honestly a better fit for our district," she told Fox News. "I've been involved in the West Valley for the last 20 years and then I served in the state Senate and House for the last nine years. So, I know the constituents in the West Valley…I'm conservative. This district is a conservative district."
Lensko said the difference between the Arizona and Pennsylvania races is that her opponent is an unabashed liberal with extreme views.
"In Pennsylvania, that Democrat opponent was trying to be a conservative," Lesko said. "My opponent is not. She believes in universal healthcare, socialized medicine, Bernie Sanders-type Medicare for all."
Lensko strongly champions a border wall and free market heathcare.
"I really think we need to work to secure the border," Lesko said. "That's actually been a very important issue for our congressional district for the entire time that I've been in the legislature. People want to know who's crossing the border, they want to be safe, they want an end to the drug trafficking, the human trafficking – and so that's important."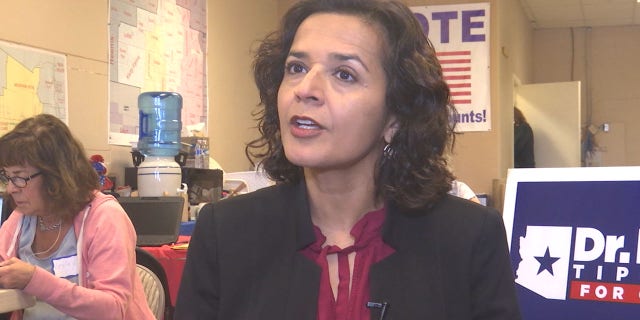 Tipirneni denies she's a die-hard liberal. She said she's a moderate and is pushing for a "safe and secure border" – but believes a wall is not the answer. She also said as a doctor, she welcomes affordable healthcare for all.
"Healthcare's at the top of my list," Dr. Tipirneni said. "Not only is it something very near and dear to my heart, personally, but we know it's at the top of our national dialogue these days...The goal is universal coverage, getting to a place where every single American has access to quality, affordable healthcare. I know we can get there, I have a very clear plan of how we get there."
The special election is happening because Republican incumbent Trent Franks left his seat in December following complaints from two of his employees with whom he discussed the subject of becoming a surrogate for him and his wife, who he said had difficulty with fertility.
In 2014, Franks won by almost 76 percentage points. In 2016, he won by almost 69 percentage points to Mark Salazar, a Green Party candidate, who got 31 percent of the votes. There were no Democratic candidates in the 2016 election, nor the two previous ones.
Dr. Tipirneni believes Democrats have a real shot at flipping the seat.
"I think that sort of conventional wisdom of it being a red district, I don't know that it applies anymore quite honestly because the Democrats…are energized. Independents are coming on board with our campaign because they really want a problem solver and it's not about the ideology so much," she said. "Frankly, we're getting a lot of folks who are Republicans and just feeling a little frustrated or maybe disenfranchised and just really want to talk about the issues and possible solutions, which is what my campaign has really been all about."
But she has a long away to go to catch up to Lesko, who leads by 48 percentage points to Tipirneni's 34 percent. About 18 percent are undecided, according to Polling Report. But experts said the seat, at this point, is a tossup.
"Like we saw in Pennsylvania, we don't know exactly where, especially that large block of no preference voters in that district, where their preferences lie on these issues," Herrera said.
"Prior to that (Pennsylvania) election, it would've seemed as if a Republican was sure to win. This time around, it looks like no district is being taken for granted by either party."
Both candidates campaigning on the promise that, if elected, they will meet the needs of their constituents. Lesko said she supports the Trump tax cuts and is campaigning on balancing the national budget, improving education, securing the border, protecting Luke Air Force Base and strengthening the military. Dr. Tipirneni told Fox News she wants to improve the public schools, living wages and retirement security.
Another factor that could play into this race, as well, is Arizona's mail-in ballots.
"Arizona's reliance on mail-in ballots, including a permanent early voting list, minimizes the chances one party can take advantage of a wide enthusiasm gap," according to Cook Political Report. "Even if Democrats are more amped up to vote, plenty of Republican retirees will receive a ballot in the mail and vote, reflexively."
The special election is on April 24.