Republicans Introduce Bill to Ban Federal Funding for Abortion Procedures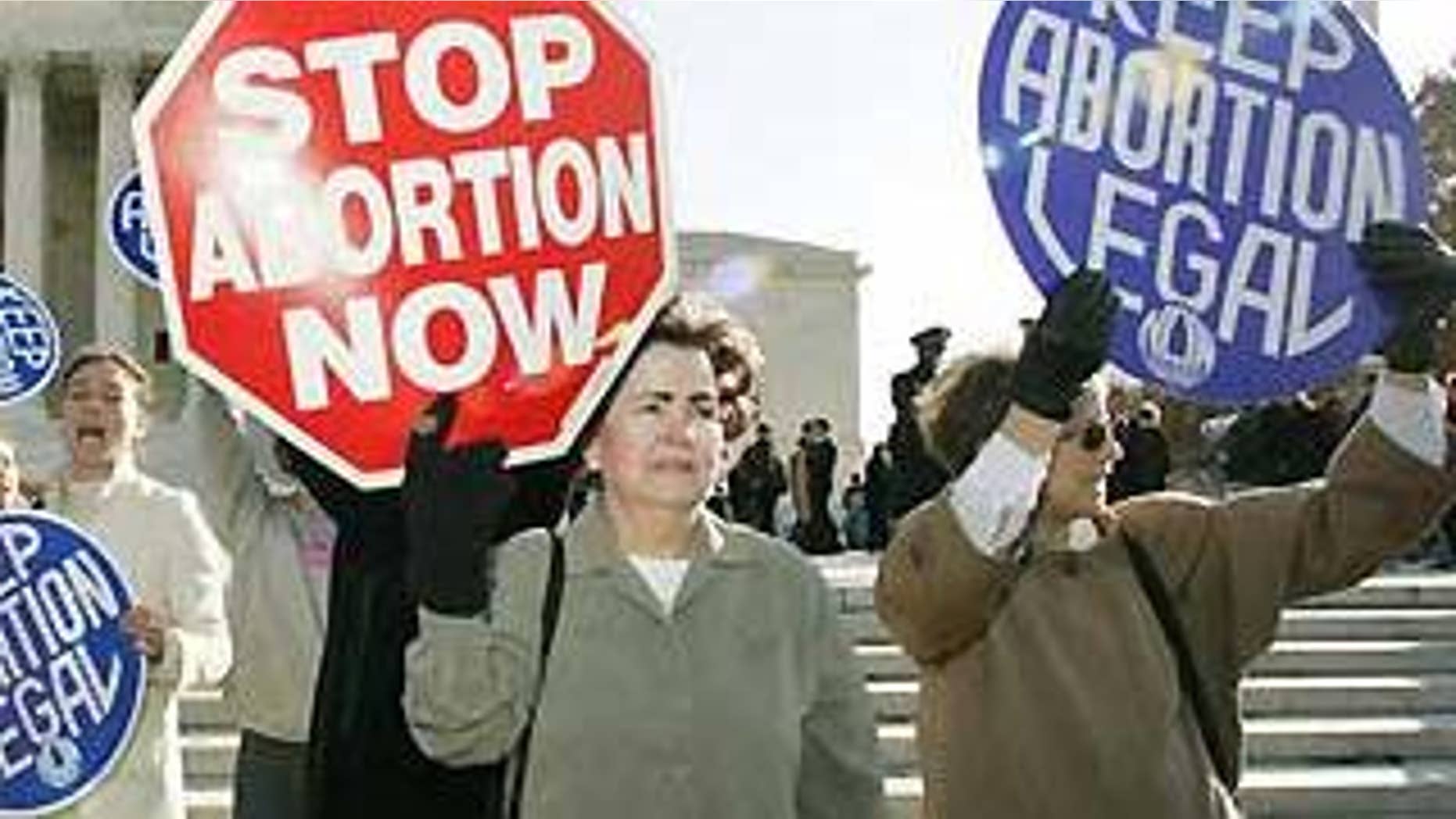 Calling it a top priority of the Republican agenda, House Speaker John Boehner on Thursday gave a top designation to a bill introduced by New Jersey Rep. Chris Smith that would ban the use of any federal funds from being used for abortions.
The "No Taxpayer Funding for Abortion Act," given the numerical designation H.R. 3 to emphasize its prominence, would make permanent in existing law any language that bans abortion. It also would provide medical workers with "conscientious protections" that allow them to refuse to participate in abortion procedures against their will.
The legislation will "ensure that the taxpayers -- through huge majorities clearly show do not want their money being used to pay for abortions -- no longer are coerced into using taxpayer funding to subsidize the killing of an unborn child and the warping of his or her mother," Smith said in a press conference with Boehner on Capitol Hill
"Our members feel very strongly about the sanctity of human life. We listened to the American people. We made a commitment to the American people under the Pledge to America and we're continuing to fulfill our commitment," Boehner said.
Separately, Reps. Joe Pitts, R-Pa., and Daniel Lipinski, D-Ill., are introducing a bill to prohibit any money from the new health care law from going to fund abortions.
Saying there is a lot of "doubt" about where the Obama administration stands on abortion and the new law, Boehner noted that language crafted in 2009 by then-Democratic Rep. Bart Stupak would have banned payments for abortions with money provided by the government to individuals seeking health insurance. That language was dropped from the final legislation.
The new legislation "will make clear taxpayer funding of elective abortions is not the policy of this government," Boehner said.
Lipinski, a pro-life Democrat who had major objections to the health care bill's abortion components, voted against the House version of the bill but for the Senate-passed "reconciliation" that didn't include the Stupak language.
He also voted against repealing the law Wednesday.
"We all know repeal is going nowhere," he said. "We should use our time to make fixes to the law."
Smith said a third bill by Rep. Mike Pence, R-Ind., would add to the limitations on federal funding for abortions by cutting off federal money from going to Planned Parenthood. Smith called the health care group "the largest abortion network in the world," performing 324,000 abortions each year and deriving up to $1 billion each year from fees for services paid by federal, local and state governments.
"When there's no public subsidy for abortion, the number of abortions drop by about 25 percent," Smith said, citing right-to-life movement research.
Fox News' John Brandt contributed to this report.