Republicans Face Delicate Task in Competing for Giffords' Seat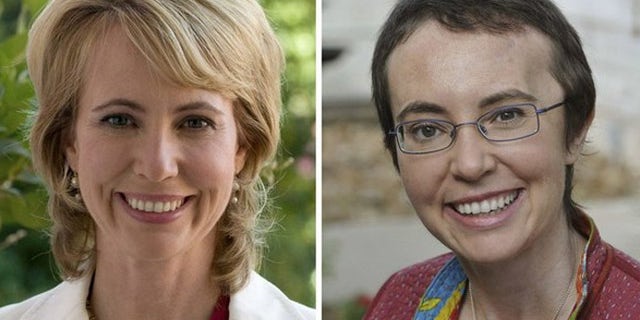 NEWYou can now listen to Fox News articles!
As Arizona Rep. Gabrielle Giffords makes her slow but steady recovery amid speculation about her political future, Republicans are faced with the challenging and delicate task of putting up a candidate for her seat in 2012.
Whether Giffords stands for reelection or not, Republicans in Arizona have indicated they want to seek the office -- but who that candidate may be and how they'll go about campaigning is a subject they're not discussing, at least publicly.
"I don't envy whoever is going to be running there," GOP strategist Kurt Luidhardt said.
Giffords, a Democrat representing Arizona's 8th Congressional district, was shot in the head on Jan. 8 outside a Safeway grocery store in Tucson. The accused gunman, Jared Loughner, allegedly shot the congresswoman at point-blank range with a 9mm Glock pistol that sent a bullet through the left hemisphere of her brain. The rampage left six people dead, including Giffords' staff member Gabe Zimmerman, and injured 12 others.
"Many of us know Gabby and we're all praying for her continued recovery," Mike Shaw, vice chairman of the Pima County Republican Party, told FoxNews.com. "The whole thing was horrible and that adds a lot of sensitivity to the seat."
Friday marks six months since the shooting and neither Giffords nor her staff members has said definitively whether she'll return to Congress or seek reelection in 2012. Her doctor said in June that it will be another year before it can be determined whether she can return to her duties, leaving many to wonder whether she can meet the state's May 2012 filing deadline for reelection. The congresswoman continues to undergo rehabilitation in Houston.
While Giffords' political future remains uncertain, Republicans are quiet on how they will approach a campaign for that office.
In a statement released last month, the Pima County Republican Party said it "has not and will not support or pursue efforts" to remove Giffords prior to 2012 but will look to compete next year.
"Our prayers for a full and speedy recovery are with Ms. Giffords. We remain committed to fielding a quality candidate for the 2012 election cycle, and our efforts are and will remain focused on the normal election process," the statement said.
A spokesman for the National Republican Congressional Committee declined comment Thursday when asked if the GOP had plans to recruit candidates for Giffords' seat, which includes most of Tucson in Pima County as well as small portions of Santa Cruz and Pinal counties.
Shaw told FoxNews.com that at least two people have "put feelers out" for the seat but he declined to name them and said the Pima County Republican Party is "not actively recruiting" candidates yet for a run in 2012.
"I think there are at least a couple of people that are looking into it," he said. "It's really going to be up to them on how they handle the sensitivity of it."
Shaw said he didn't expect candidate names to surface publicly until this November, at the earliest.
Republican strategists, meanwhile, say the task of challenging Giffords — should she seek reelection — will be a tricky one.
"You have to run a very positive campaign in that district because she's certainly paid the ultimate price for being a public servant," said Luidhardt, vice president of the Prosper Group, who stressed that Republicans must focus solely on "substantive policy debate."
"That is what voters will respond to best," said Luidhardt. "The patience voters would have with a personal attack will be a lot lower than in a normal race – and for good reason."