Republicans Begin to Jockey for 2012 Position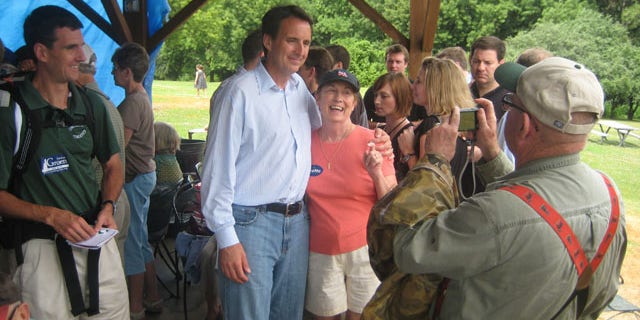 The November midterm elections are just four months away, but a handful of politicians are already looking far down the calendar to 2012 -- and it's starting to show.
Though the 2012 presidential campaign arguably began as soon as the 2008 campaign ended, the water testing is starting to become more visible. It takes a long time to raise the millions needed to run for president and build national attention -- so with about two years to go until the conventions, a few potential candidates seem to be getting the ball rolling.
The political activity is taking place in all the familiar forums. Republican Minnesota Gov. Tim Pawlenty this weekend returned to New Hampshire, site of the first-in-the-nation primary, for the third time in seven months. Former Massachusetts Gov. Mitt Romney, a 2008 presidential candidate, is expected to be campaigning hard for fellow Republicans in the midterms while building visibility. And former Alaska Gov. Sarah Palin just launched a splashy new online ad.
"I think that Romney and Pawlenty are getting a good head start," said Larry Sabato, director of the University of Virginia Center for Politics. "But it's also true that those other candidates, most of them, people like Palin and Newt Gingrich and Haley Barbour, could raise money very quickly. They could put a campaign together quickly if they had to."
Pawlenty is trying to raise his profile in a state critical to presidential politics. During a visit to New Hampshire's Strafford County Republican Picnic Saturday, Pawlenty didn't speak about any plans for 2012. But he told a crowd of about 100 people that Washington needs to change.
Sound familiar?
"The first principle is we can't spend more than we have," Pawlenty said. "Now, how darn complicated is that?"
Palin, a Fox News contributor, does not mention any plans for 2012 in her new online ad. Her "Mama Grizzlies" video is aimed at inspiring conservative women in the 2010 midterms -- but it also could be a glimpse at what a Palin ad might look like if she did run.
"We're going to turn this around," Palin says in the ad. "Look out, Washington."
Political analysts have a hard enough time predicting 2010 that trying to determine what the 2012 field will look like is near impossible. A Des Moines Register poll taken in early June measuring that state's most popular GOP 2012 candidates showed Romney, Palin and Gingrich at the top.
But even the Register acknowledged the survey is just a snapshot. Looking back at 2006, a similar poll of likely Democratic primary voters did not even include Barack Obama in the roster of candidates.
Fox News' Julie Kirtz Garrett contributed to this report.