Republican senators to hold Akin fundraiser, keeping alive hope to win chamber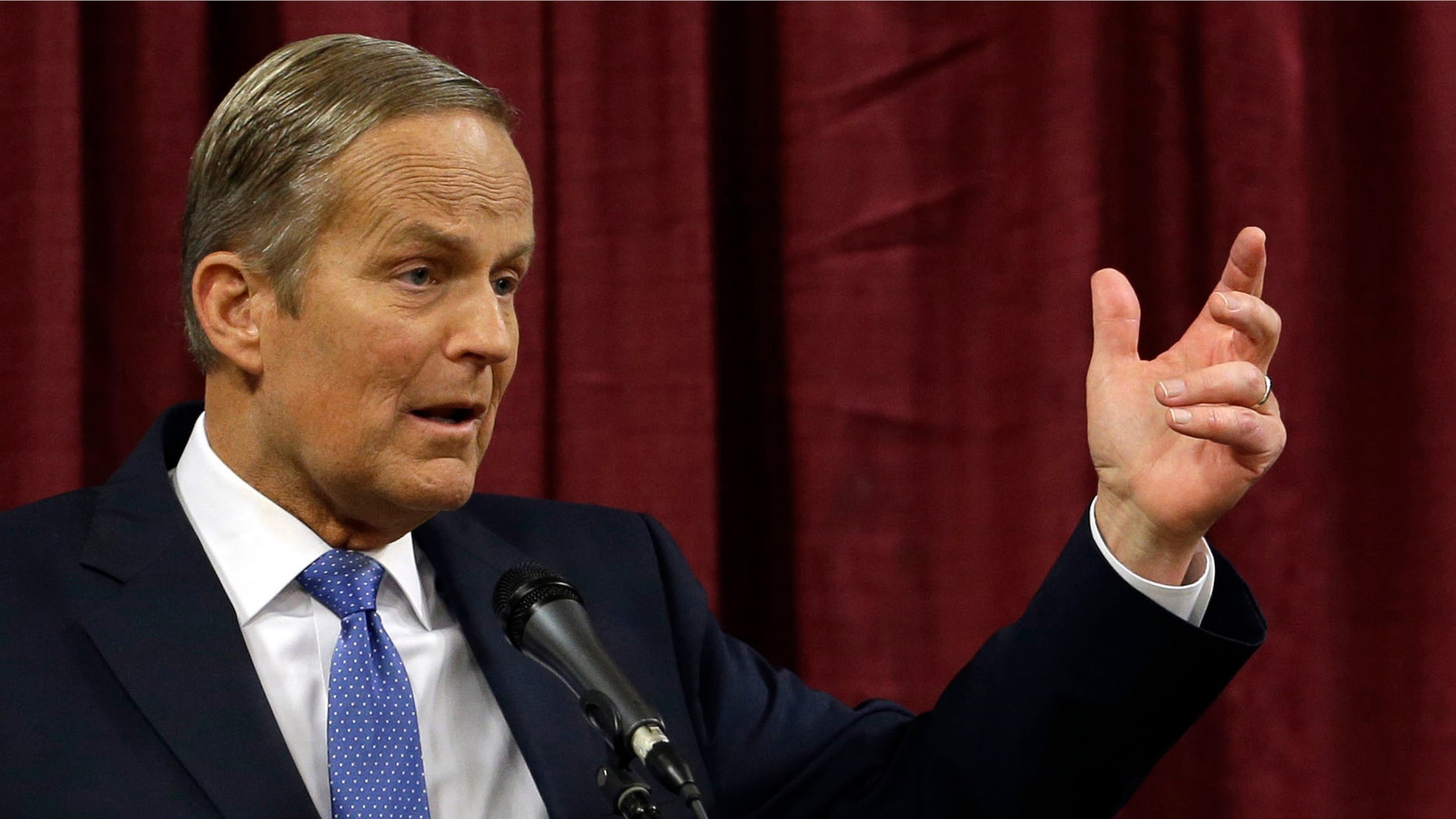 Republicans continue to reach out to embattled Missouri Senate candidate Todd Akin, this time with a much needed fundraiser, despite Democrats promising re-election attacks on supporters.
Sens. Jim DeMint and Lindsey Graham, S.C., and Jim Inhofe and Tom Coburn, Okla., will be honorary hosts of a Washington fundraiser next week for Akin.
The event suggests donations from $2,500 to $100 a person and is scheduled for Wednesday, as reported first by Politico.
Democrats and Republicans called for Akin to quit the race after he made controversial remarks last month about rape. Akin apologized but has continued his campaign to unseat Democratic Sen. Claire McCaskill.
Republicans have long targeted McCaskill and her liberal voting record for defeat, in their attempt to retake control of the Senate.
The National Republican Senatorial Committee expressed support Wednesday for Akin, calling him "a far more preferable candidate." However, committee Chairman Texas Sen. John Cornyn made clear the next day that he has no plans to put money into a race his thinks Akin will lose.
In addition, Republican Super PAC American Crossroads pulled $3.6 million after Akin's rape comment.
Akin faced additional criticism late this week.
He said Friday that he had been arrested during an anti-abortion protest about two decades ago but didn't provide details of where or when the event occurred. And he accused McCaskill of not being "ladylike" in their Sept. 21 debate.
Last month, Akin told a TV interviewer asking about his opposition to abortion that women's bodies have ways of averting pregnancy in cases of "legitimate rape." Akin has apologized repeatedly and rejected calls from top Republicans -- including presidential nominee Mitt Romney -- to quit the race.
Former Missouri Republican Sen. Kit Bond also appears to be supporting Akin again.
"Todd's comments were unacceptable but he's apologized," Bond said this week, after joining with other Missouri Republicans in asking Akin to step aside. "It is time to focus on the national stakes in this election."
Missouri Sen. Roy Blunt, among the lawmakers signing the letter, also has given his support again to Akin, saying despite differences "he and I agree the Senate majority must change."