Republican senators doxxed on Wikipedia by someone from House of Representatives after Kavanaugh hearing
Personal information of Republican Sens. Lindsey Graham, Mike Lee and Orrin Hatch were posted by an unknown person located in the House of Representatives on Thursday during the hearing of Supreme Court Nominee Judge Brett Kavanaugh.
The information, which supposedly included home addresses and phone numbers, was posted - or doxxed - on the senators' respective Wikipedia pages, where users are allowed to update the information at any time. The information has since been removed.
All three targeted senators were members of the Senate Judiciary Committee who questioned both Dr. Christine Blasey Ford and Kavanaugh regarding Ford's allegations that he sexually assaulted her over 36 years ago. The leaking of information occurred sometime after the three lawmakers questioned Kavanaugh.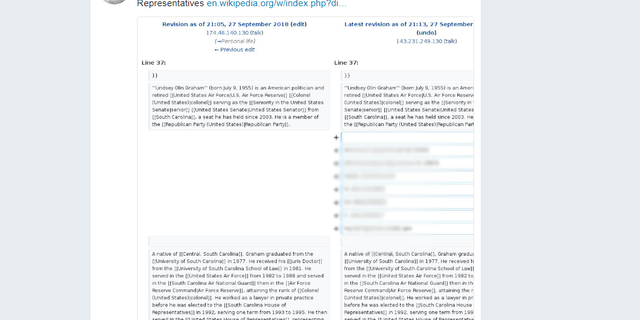 KAVANAUGH VOTE LIVE BLOG - SENATE JUDICIARY COMMITTEE WEIGHS IN ON RECOMMENDING NOMINEE
But while the home addresses of the senators appear to be correct, the phone numbers weren't entirely accurate, with most either disconnected or going to voicemail.
A "home" phone number listed for Graham appears to direct the callers to Sexual Minority Youth Assistance League (SMYAL), a Washington D.C.-based advocacy group. A receptionist told Fox News that they didn't receive many calls, despite their number being listed as the senator's home number.
LINDSEY GRAHAM'S KAVANAUGH MOMENT EARNS CONSERVATIVE PRAISE
"It's shocking that someone would post Senator Hatch and other Judiciary Committee Republican's home addresses online, putting their families at risk," Hatch's spokesman, Matt Whitlock told the Washington Post.
"That it happened as they were asking questions in a Supreme Court confirmation hearing is just another indication of how broken this process has become".
White House spokesman Raj Shah wrote on Twitter that the leake information was "outrageous".
The intentional publication of the information was first caught by a Twitter bot that automatically tracks any changes made to Wikipedia entries from anyone located in the U.S. Congress and publicizes them on the social media site.
SEN. JEFF FLAKE SAYS HE WILL VOTE TO CONFIRM KAVANAUGH
The tracking account has since deleted the tweets because they revealed the personal information. Fox News confirmed the changes were made to the senators' pages. The Wikipedia appears to have removed the changes.
Due to the anonymity of the edits, it remains improbable that a person or persons responsible for the stunt could be caught. It remains unclear whether the publication of such information was done to intimidate the senators following the dramatic hearings on Thursday.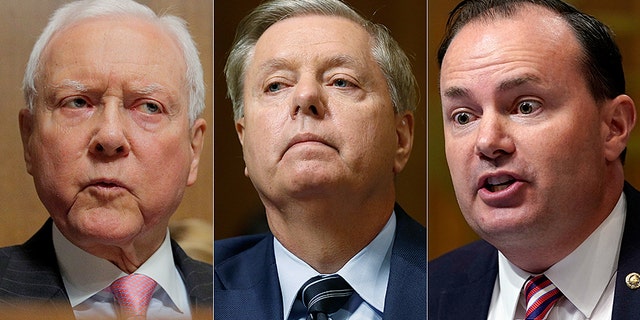 Graham stood out during the hearings, giving perhaps one of the most impassioned speeches in defense of Kavanaugh, accusing the Democrats of trying to destroy the Supreme Court nominee with the "the most unethical sham since I've been in politics."
"What you want to do is destroy this guy's life, hold this seat open, and hope you win in 2020," Graham told Senate Judiciary Democrats. "Boy, y'all want power and I hope you don't get it."
Other senators also defended Kavanaugh, including Hatch, who said: "What we have are uncorroborated, unsubstantiated claims from his teenage years" and that Kavanaugh has been treated unfairly.