Republican Senator Seeks Details on Possible First Lady Involvement in IG Firing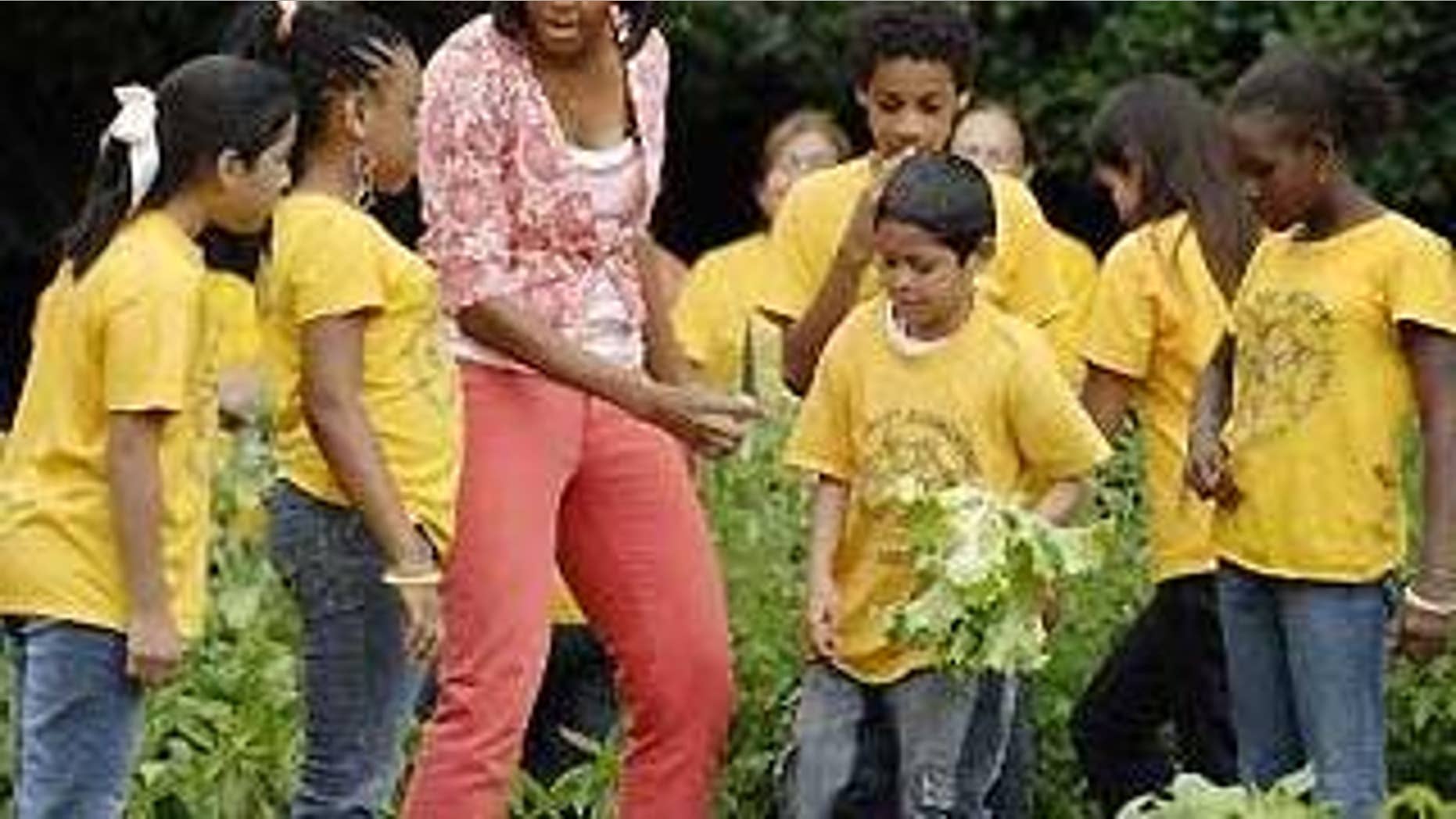 A top Republican senator is asking whether First Lady Michelle Obama's office played any role in last week's firing of former service program Inspector General Gerald Walpin.
The concern, one of several surrounding Walpin's sudden dismissal, stems from the timing of a staff switch in the first lady's office. Just days before Walpin got the boot, the White House announced Michelle Obama's chief of staff would be appointed senior adviser to the agency Walpin was responsible for monitoring. Michelle Obama said at the time she and her outgoing staffer, Jackie Norris, would work closely going forward.
With accusations now flying that the Walpin firing was politically motivated, the personnel change only adds to the list of questions Republicans have for the president.
The White House insists the first lady had nothing to do with the firing.
"She was not involved in any way in the decision to remove Mr. Walpin," White House spokesman Josh Earnest told FOXNews.com.
Responding to criticism, President Obama on Tuesday offered a more detailed explanation for why he fired Walpin. In a letter sent through his special counsel, Norman Eisen, to leaders of the Senate committee that oversees AmeriCorps, Obama argued the agency's chief watchdog was so "confused" and "disoriented" at a board meeting that some questioned "his capacity to serve."
But Sen. Charles Grassley, R-Iowa, is looking for more documentation.
He has sent a letter to Alan Solomont, board chairman for the Corporation for National and Community Service, asking that he provide all relevant correspondence from several offices and individuals. Included in that list was "contacts with officials in the Office of the First Lady."
The letter did not elaborate on why the senator is seeking that information, but a Grassley aide confirmed that the Republican asked because of the recent staff switch in the first lady's office.
Grassley's questions go far beyond that issue. He is among several Republican lawmakers who have sounded alarms about the firing and suggested President Obama canned Walpin in retaliation for investigating one of his supporters, Sacramento Mayor Kevin Johnson. Johnson was accused of misusing federal funds for an academy he founded. He eventually reached a settlement with the U.S. attorney's office.
Grassley, a frequent defender of government watchdogs, fired off thinly veiled accusations against the administration in his letter.
"Inspectors general have a statutory duty to report to Congress. Intimidation or retaliation against those who freely communicate their concerns to members of the House and Senate cannot be tolerated," Grassley wrote. "This is especially true when such concerns are as legitimate and meritorious as Mr. Walpin's appear to be."
In prepared testimony Wednesday, Grassley also threatened to "hold up" Justice Department nominees until his questions on Walpin, and other matters, are answered.
Walpin told FOX News Tuesday that he was fired for "doing my job" and suggested "political pressure" was behind it.
In a June 10 e-mail to the White House, obtained by FOXNews.com, Walpin wrote that despite assurances that his friction with the board was just a "coincidence" in light of the president's decision to fire him, he would "suggest there is a high likelihood that others may see it otherwise."
Walpin, who sent the e-mail shortly after being notified of the president's decision, also noted that the board chairman, with whom he's frequently disagreed, has a "meaningful relationship with the president."
But Walpin couldn't speak to whether the first lady's office was involved.
"I can only say that it was constantly reported to me that the first lady had a very clear interest in the services" of the Corporation for National and Community Service, he told FOXNews.com. "There's certainly nothing wrong with that."
He said he had "no knowledge" of any further involvement.
A House Republican aide also told FOXNews.com that there's no evidence other than the timing of the personnel move to suggest her office was involved.
"We don't have any reason to believe the first lady played a role in this," the aide said, noting that a separate request for correspondence and documents from the House side regarding the firing should clear up any questions.
"If they have nothing to hide, then they should be forthcoming," the aide said.
Earnest told FOXNews.com that the White House is still "evaluating" how it will respond to Grassley's letter.
But he blamed some of the speculation over the first lady's involvement on an article in Youth Today, which claimed the first lady is now making "some decisions" about the Corporation for National and Community Service. Earnest said Youth Today, which covers the youth service field, seemed to erroneously "hint" that the first lady had a hand in the IG firing.
Earnest dismissed the article, calling the unnamed sources cited "completely uninformed."
"She's been an active promoter of the mission," he said. "But she's not involved in the day-to-day management of the agency."
Michelle Obama recently expressed her interest in the Corporation for National and Community Service when the White House announced June 4 that Norris, the first lady's chief of staff, had been appointed as senior adviser to the service corporation. A long-time friend of the first lady's, Susan Sher, was simultaneously promoted to fill Norris' former position.
The first lady said in a written statement that Norris would "work closely with my office and the administration" in implementing an expanded service and volunteerism program.
"I am looking forward to becoming an integral part of this administration's efforts to advance the cause of national and community service," Norris said in a statement.
According to a letter from the White House to Grassley last week, Walpin technically had been suspended with pay -- he would not be removed officially until a mandatory 30-day notice period has elapsed, in accordance with federal law.
The letter, from White House Counsel Gregory Craig, said Obama's decision to remove Walpin was "carefully considered."
FOX News' Major Garrett contributed to this report.