Republican Sen. Corker opens door to raising rates as part of fiscal deal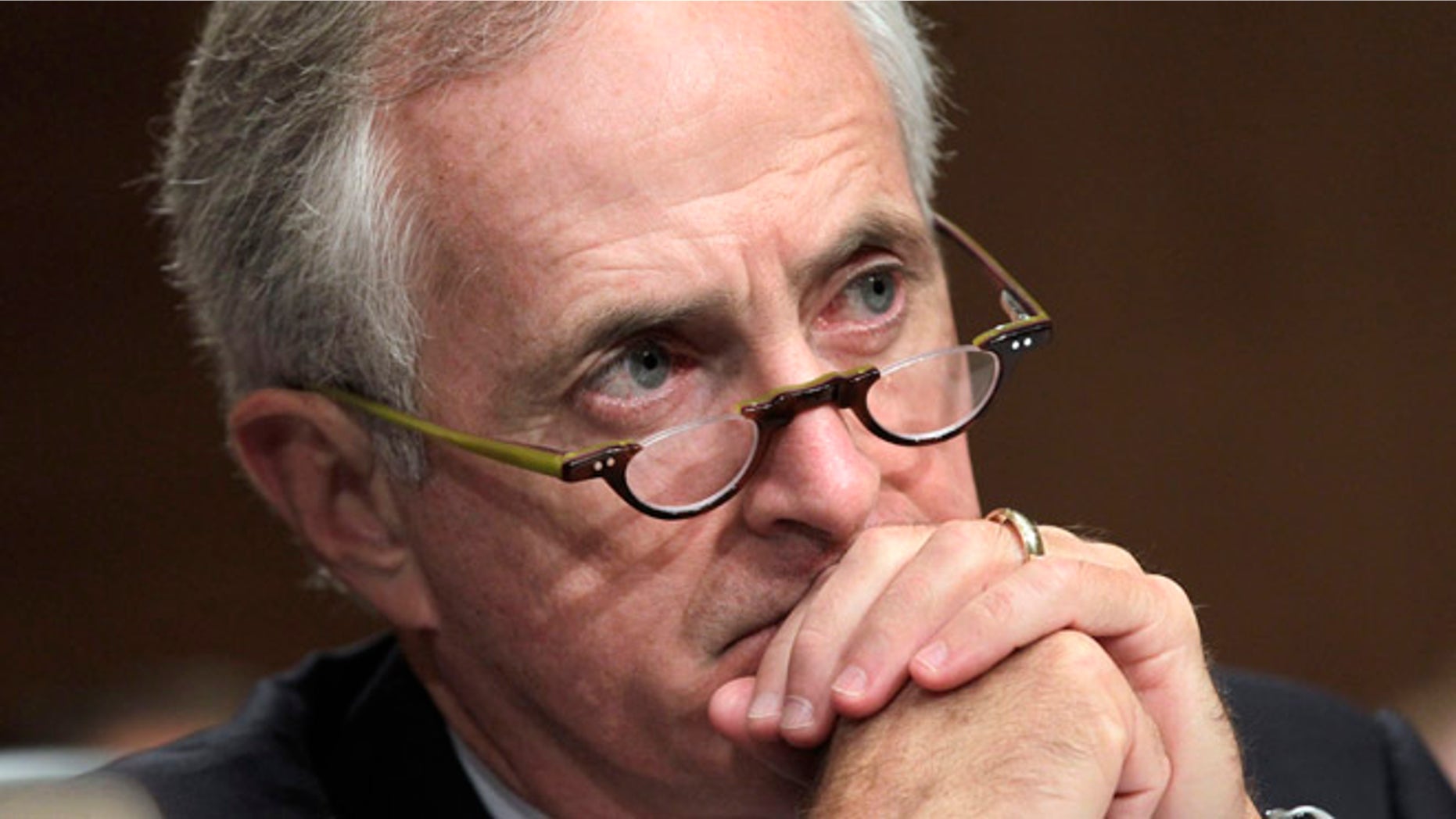 Another Republican senator opened the door Sunday to raising rates on top earners as part of negotiations over the looming fiscal crisis -- saying the concession would shift the focus to entitlement reform.
Sen. Bob Corker, in doing so, joins a small but growing group of Republicans who say the party should cave to President Obama on this issue in order to not only resolve the current crisis but move on and start negotiating spending cuts, which could result in more significant deficit reduction. Without a deal, taxes are set to rise on everybody in 23 days.
"There is a growing group of folks that are looking at this and realizing that we don't have a lot of cards as it relates to the tax issue, before year-end. I mean, we have one house, that's it," Sen. Bob Corker, R-Tenn., said on "Fox News Sunday."
Corker said the idea has "merit" that Republicans should let rates rise on the top 2 percent in order to then press for cuts to entitlements in return.
"The focus then shifts to entitlements, and maybe that puts us in a place where we actually can do something that really saves this nation," Corker said. "I actually am beginning to believe that is the best route for us to take."
Corker said Obama has "some leverage," but also said Republicans will soon have leverage to get what they want considering the looming vote on the debt ceiling and the expiration early next year of the current short-term budget law.
Despite a more gloomy outlook from Republicans on the House side, Corker indicated he's optimistic about a deal. "I do think something's going to happen," he said.
House Speaker John Boehner, though, is facing pressure from the conservative wing in his caucus not to let rates rise on households making more than $250,000, as Obama wants. The speaker is already taking heat for proposing to raise $800 billion over the next decade by limiting deductions and other tax-reform measures.
Boehner complained Friday that despite that concession, the White House has not tried to put any concessions of its own on the table. He claimed talks were once again idling, and that Obama's proposals were "more of the same."
No matter what Republicans in the Senate say, Boehner and his deputies are the ones who are needed for a deal to be struck since the Republicans control the House.
Some in the House, though, have also opened the door to raising taxes. Rep. Tom Cole, R-Okla., on CNN's "State of the Union," reiterated his support for letting rates rise on the top 2 percent. Rep. Marsha Blackburn, R-Tenn., though, said she doesn't want anyone's taxes to rise -- warning that it's a slippery slope that could eventually catch more and more Americans.
On ABC's "This Week," Rep. Jeb Hensarling, R-Texas, expressed similar reservations.
"No Republican wants to vote for a rate tax increase," he said.
Republican Sen. Tom Coburn, also from Oklahoma, signaled an openness last week to raising rates. Sen. Charles Schumer, D-N.Y., and other Democrats used his comments to try and pressure others in the GOP to follow suit.
"I think we will get a deal," Schumer said on "Fox News Sunday," predicting that Republicans will "reluctantly" agree to let the top rate rise from 35 percent to 39.6 percent.
Some have also suggested that there could be a middle ground, in which the top rate rises to a lower level or the salary threshold for the increase is higher.