Republican National Convention Pays Palin Legal Bills in Exchange for Help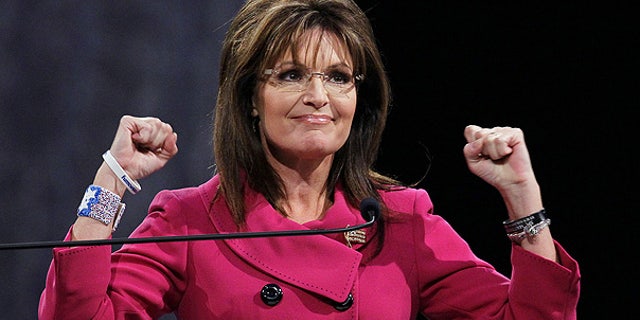 The Republican National Committee is paying off some of former Alaska Gov. Sarah Palin's sizable legal fees dating back to the 2008 presidential campaign in exchange for her help raising money for the financially strapped RNC during the campaign season, The Washington Times has learned.
The Times obtained a copy of a check for $128,518.85 that was made out to Anchorage law firm Clapp, Peterson, Van Flein, Tiemessen & Thorsness, which Palin hired after a string of ethics charges were lodged against her when she was Alaska's governor and the GOP's nominee for vice president.
RNC Treasurer Randy Pullen, who co-signed the check with RNC Chief Administrative Officer Boyd Rutherford, said Rutherford told him the check was in exchange for Palin's help with RNC Chairman Michael S. Steele to raise money for midterm election campaigns.
"The initial payment was for Palin to do several different fundraising events and sign fundraising letters for the RNC," Pullen said. He said the RNC has committed to sending the Anchorage law firm a second check of an equal amount, which would bring the total to $257,037.70.
Asked about Palin's role with the RNC this fall, spokesman Doug Heye declined to say whether her fundraising help was the purpose of the check. He said only that "the disbursement relates to legal fees incurred during the summer and fall of 2008, when Democrats engaged in a partisan witch hunt against Gov. Palin. Based on conversations in 2008, the RNC decided to step in to help."
Other Republican officials have worried about the state of the national party's finances under Steele, in a midterm election season in which Republicans see huge numbers of Democratic seats in play.
Continue reading at The Washington Times