Republican mega-donor Todd Ricketts to replace Steve Wynn as RNC finance chair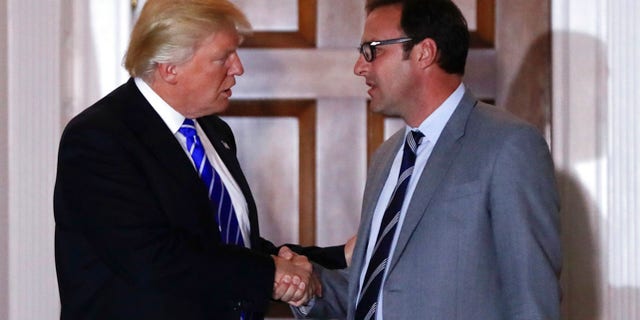 The Republican National Committee voted on Wednesday to confirm mega-donor Todd Ricketts as its new finance chair, replacing casino mogul Steve Wynn who resigned Saturday over sexual abuse allegations.
Ricketts, owner of the Chicago Cubs, invested in groups spending millions of dollars to support Donald Trump during the 2016 presidential campaign -- and continued to do so after the election to promote Trump's agenda, the Washington Examiner reported.
The new appointment came after casino billionaire Steve Wynn stepped down over allegations first reported by The Wall Street Journal that he sexually harassed female employees for decades. Wynn called the allegations part of a smear campaign related to divorce proceedings from his ex-wife.
Trump had nominated Ricketts for deputy secretary of commerce -- but he withdrew from consideration, citing conflicting interests with his family's businesses.
"Todd will be a great addition to the Republican National Committee, and I couldn't be happier he is lending his tremendous leadership to our Party," Trump said in a statement.
RNC chair Ronna McDaniel also praised the new finance chair.
"His incredible leadership and proven track record of results will continue to grow support for our Party and ensure we have the resources needed to deliver Republican victories in 2018 and beyond," she said in a statement.
Democrats have urged Republicans to return contributions made by Steve Wynn in light of the allegations against him.
McDaniel has said that if Wynn is found guilty of wrongdoing, "we will absolutely return 100 percent of that money. But we're going to let due process take place."
Some Republicans in Congress already have announced plans to donate contributions from Wynn to charity.
Ricketts' confirmation is set to be formalized by a vote Friday during the General Session of the RNC's 2018 Winter Meeting.
Fox News' Mike Emanuel and The Associated Press contributed to this report.