Republican Ed Gillespie concedes Virginia Senate race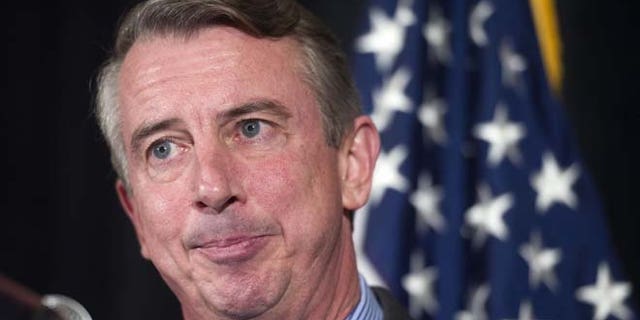 Republican Ed Gillespie on Friday conceded the Virginia Senate race to Democratic incumbent Mark Warner, concluding one of the closest election battles of the midterms.
The former Republican Party chairman did far better on Tuesday than most polls -- which showed him trailing Warner badly -- projected. But while state law technically entitled him to a recount in the close race, he said Friday he would not seek one.
"The votes just aren't there," Gillespie told his supporters, adding that he called Warner earlier in the day to congratulate him.
Gillespie's concession did not change the balance of the Senate. Tuesday's elections put Republicans in control with at least 52 of 100 seats in the chamber.
The Alaska race between Democratic Sen. Mark Begich and GOP challenger Dan Sullivan remains uncalled, and in Louisiana, Democratic Sen. Mary Landrieu and Republican Bill Cassidy are competing in a Dec. 6 runoff.
The latest Virginia numbers from the State Board of Elections show Warner leading by more than 16,000 votes, or nearly a percentage point, out of more than 2 million ballots cast.
Warner has 49 percent of the vote, Gillespie has 48 percent and Libertarian Robert Sarvis has 2 percent.
Warner, a former governor who is one of Virginia's most popular politicians, had been expected to handily win a second term. But Gillespie, a former Republican National Committee chairman, rode a wave of support for GOP candidates nationwide, and almost knocked Warner out of the Senate despite being outspent heavily.
On Thursday, Warner told reporters he was confident that his lead would hold up. He said it would be unprecedented in Virginia for such a lead to evaporate in either the canvass, as the formal counting process is called, or a recount.
Warner said he was focusing now on his next term, which would begin in January, and planned to promote a centrist agenda that could attract bipartisan support.
He said he wants "to show that we can get the Senate to actually work."
The Associated Press contributed to this report.