Rep. Rogers suggests administration needs tougher foreign policy than #bringbackourgirls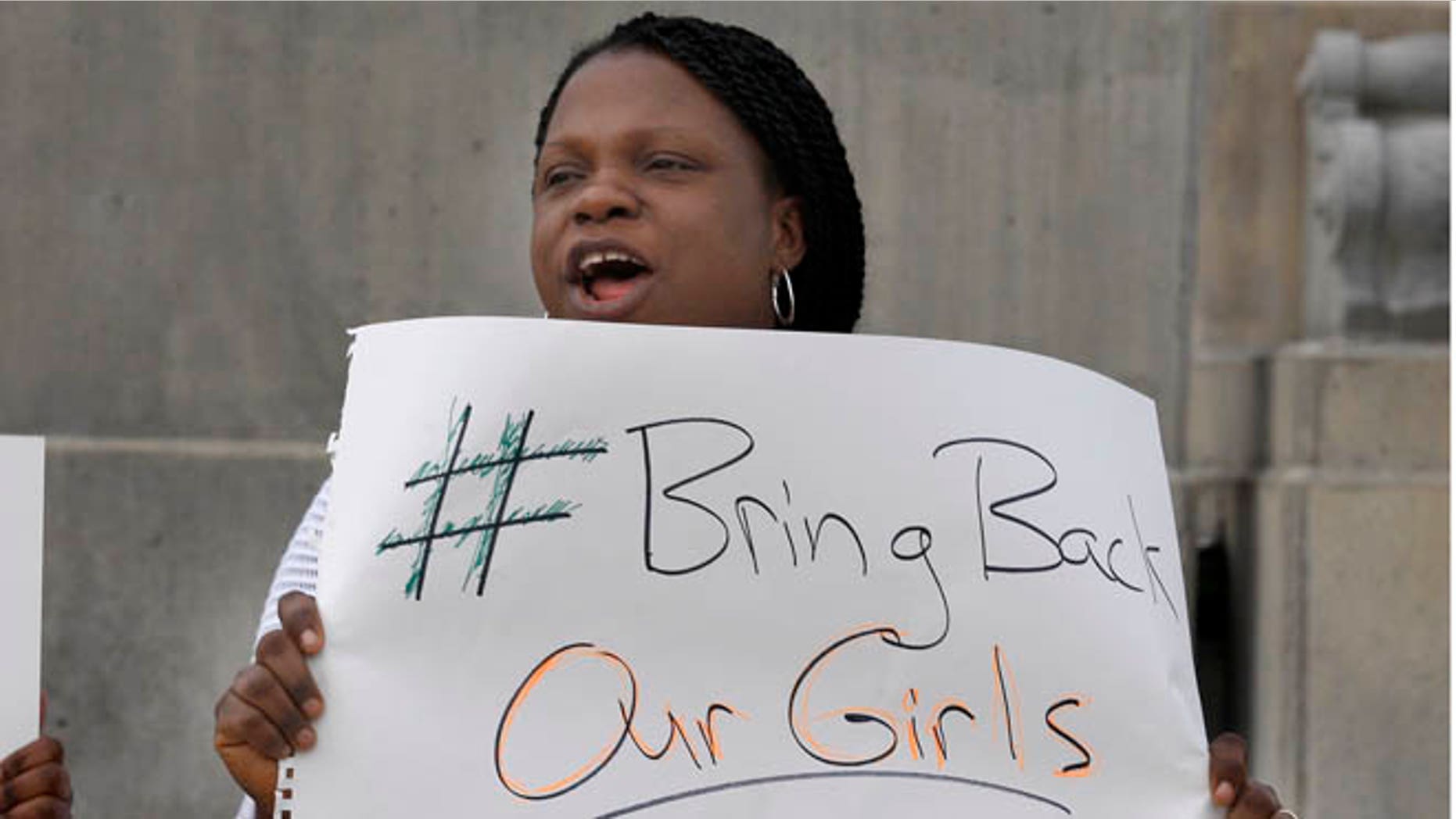 GOP Rep. Mike Rogers, chairman of the House Intelligence Committee, suggested Sunday the Obama administration is taking a light, Twitter-style approach to foreign policy, instead of a more substantial one that might have flagged the Nigerian Islamist group Boko Haram long before members abducted hundreds of girls.
"You can't base your policy on what's trending on Twitter," the Michigan lawmaker told CBS' "Face the Nation."
Rogers said "the problem started" for the administration in 2010 when Boko Haram wanted to be a part of Al Qaeda and the State Department didn't list it as a terror group until 2013.
"It has to be more than hashtags and selfies," Rogers continued. "This is going to continue to happen unless we have a robust, holistic approach to what is radicalism and extremism popping up around the world."
Support to find and save the kidnapped Nigerian girls was highlighted last week on Twitter with the hashtag #bringbackourgirls.
Beyond Boko Haram in Nigeria, President Obama and former Secretary of State Hillary Clinton have failed to pay sufficient attention to radical Islamist movements across a large swath of Africa, critics say.
One of the teenagers who escaped from Islamic extremists and who abducted more than 300 schoolgirls says the kidnapping was "too terrifying for words," and she is now scared to go back to school.
Sarah Lawan, a 19-year-old science student, spoke Sunday as Nigerians prayed for the safety of the 276 students still held captive. Their prayers were joined by Pope Francis.
"Let us all join in prayer for the immediate release of the schoolgirls kidnapped in Nigeria," the Roman Catholic leader tweeted, using the trending #bringbackourgirls.
Lawan told The Associated Press that more of the girls could have escaped, but that they were frightened by their captors' threats to shoot them. She spoke in the local Hausa language in a phone interview from Chibok, her home and the site of the mass abduction in northeast Nigeria.
The failure to rescue those who remain captive four weeks later has attracted mounting national and international outrage. Last week, Nigeria was forced to accept international help in the search, after ignoring offers for weeks.
More experts are expected in Nigeria to help rescue the girls, including U.S. hostage negotiators and others from Britain, France, China and Spain.
The Associated Press contributed to this report.