Rep. Peter King on Ted Cruz: I'll take cyanide if he gets the nomination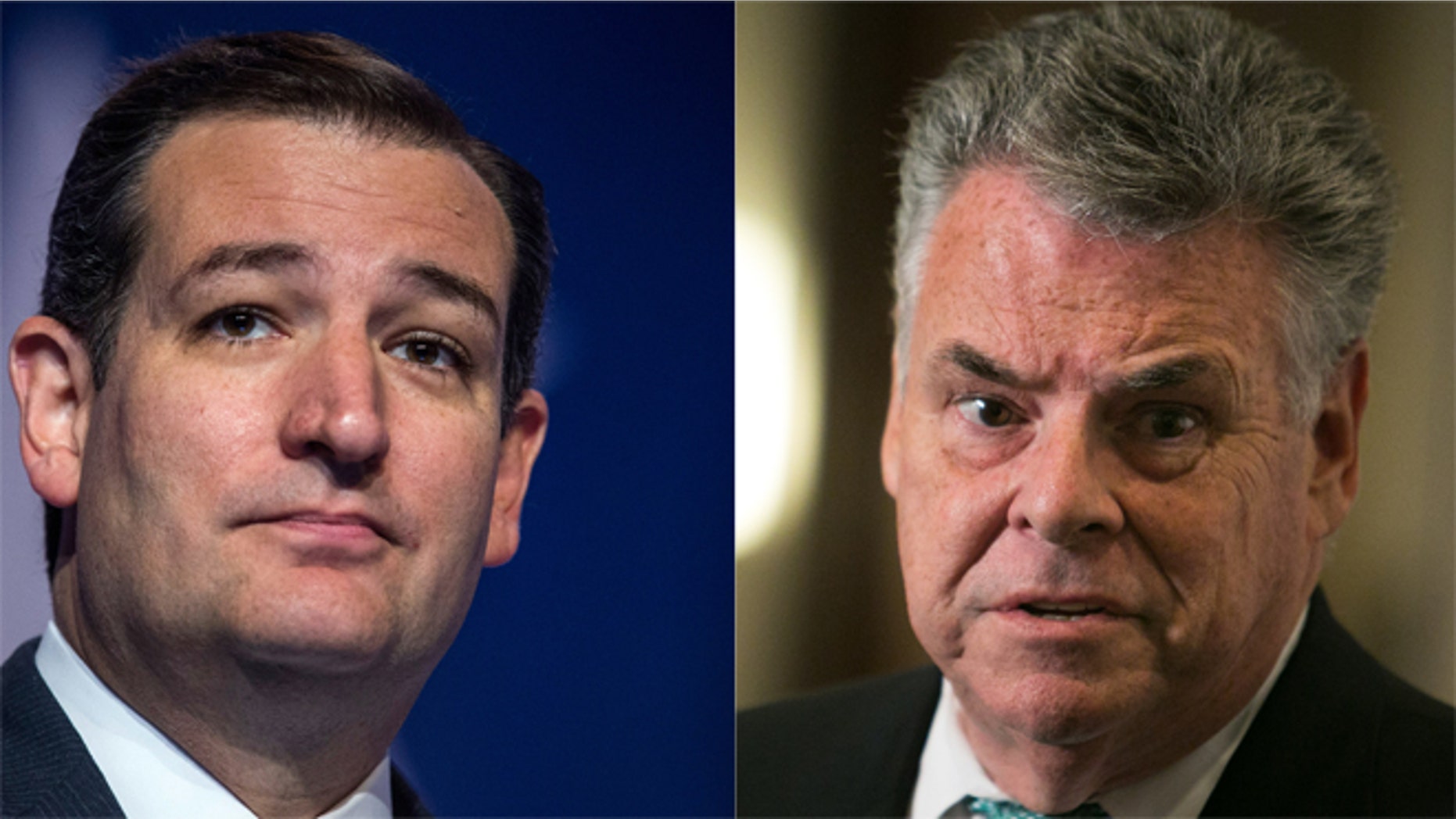 Rep. Peter King (R-NY) has threatened to commit suicide by taking cyanide if Texas Sen. Ted Cruz wins the Republican nomination.
Speaking before Tuesday's primary election in New York – where Cruz finished a distant third with only 15 percent of the vote compared to rival Donald Trump's 60 percent – King questioned why anyone would go to the polls in support of the Texas lawmaker.
"I am not endorsing Ted Cruz. I hate Ted Cruz, and I think I'll take cyanide if he ever got the nomination," King said, according to the New York Post.
King, who said he voted for Ohio Gov. John Kasich, said that he would endorse Kasich if he thought he had "a viable chance" of winning the GOP nod, but added that "The likelihood is that Donald Trump is going to get the nomination" at the July convention in Cleveland.
The New York lawmaker added that if Trump hoped to capture the widespread support of the GOP, he needs to show he's a serious candidate.
"If he wants the support of Republicans, he's got to get more substance," King said.  "He's got to really learn what he's talking about. He can't just be talking off the top of his head and making these reckless charges."
The fight between Trump and Cruz for the GOP nod is taking a brief foray to a luxury seaside resort in South Florida as the candidates quietly court party leaders ahead of another set of high-stakes delegate contests.
Cruz has conceded publicly for the first time that he doesn't have enough support to claim the nomination before the party's summertime national convention. But the Texas senator vows to block Trump from collecting the necessary delegates as well.
The Associated Press contributed to this report.