Rep. King turns down meeting with Colombia prostitute, citing potential 'circus'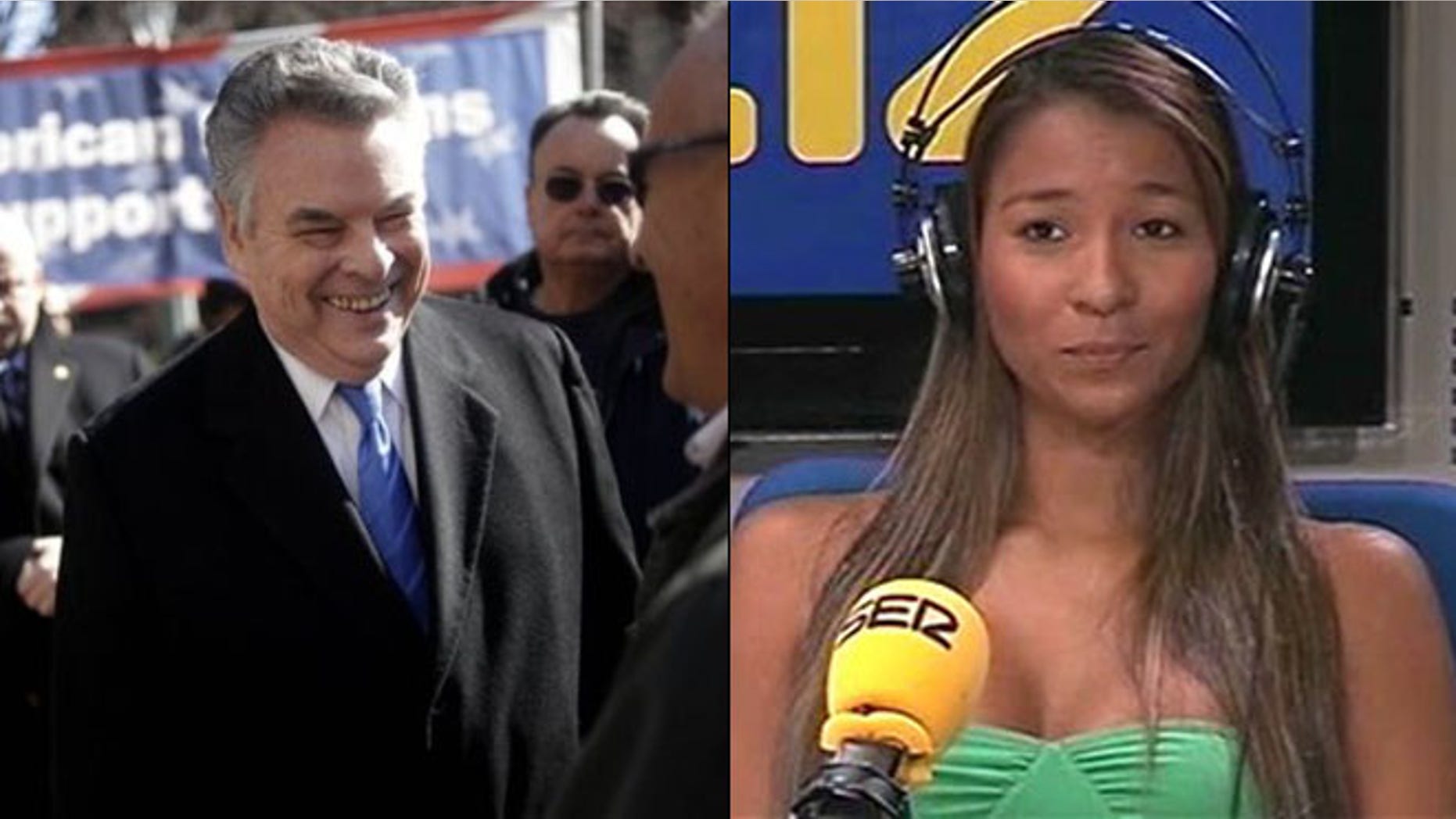 The chairman of the House Homeland Security Committee said Sunday he's turned down a request to meet with the Colombian prostitute purportedly at the center of the Secret Service scandal.
Rep. Peter King, R-N.Y., in a written statement, said the lawyer for Dania Londono Suarez reached out to his staff to ask for a meeting in his Capitol Hill office. King, noting that the meeting would have invited a media "circus," said he declined.
"While such a meeting -- and the inevitable circus atmosphere surrounding it -- would no doubt be of great interest to the media covering this story, a meeting with her is simply not necessary at this time for the committee to conduct a serious and thorough investigation," King said. "For now, I have directed my staff to communicate with and gather information about the misconduct from the woman via her attorney."
King said the Secret Service already interviewed the woman at the U.S. Embassy in Madrid last week. Suarez has also started to grant media interviews, in which she has publicly ridiculed the agents involved in the alleged misconduct ahead of President Obama's visit to Colombia last month.
King, though, said Suarez told the Secret Service investigators that "at no time did she have access to any sensitive information whatsoever" and that she "had no idea that she had been involved with a Secret Service agent."