Rep. Jackson Jr. being treated for 'mood disorder,' offices says, denying rehab 'rumors'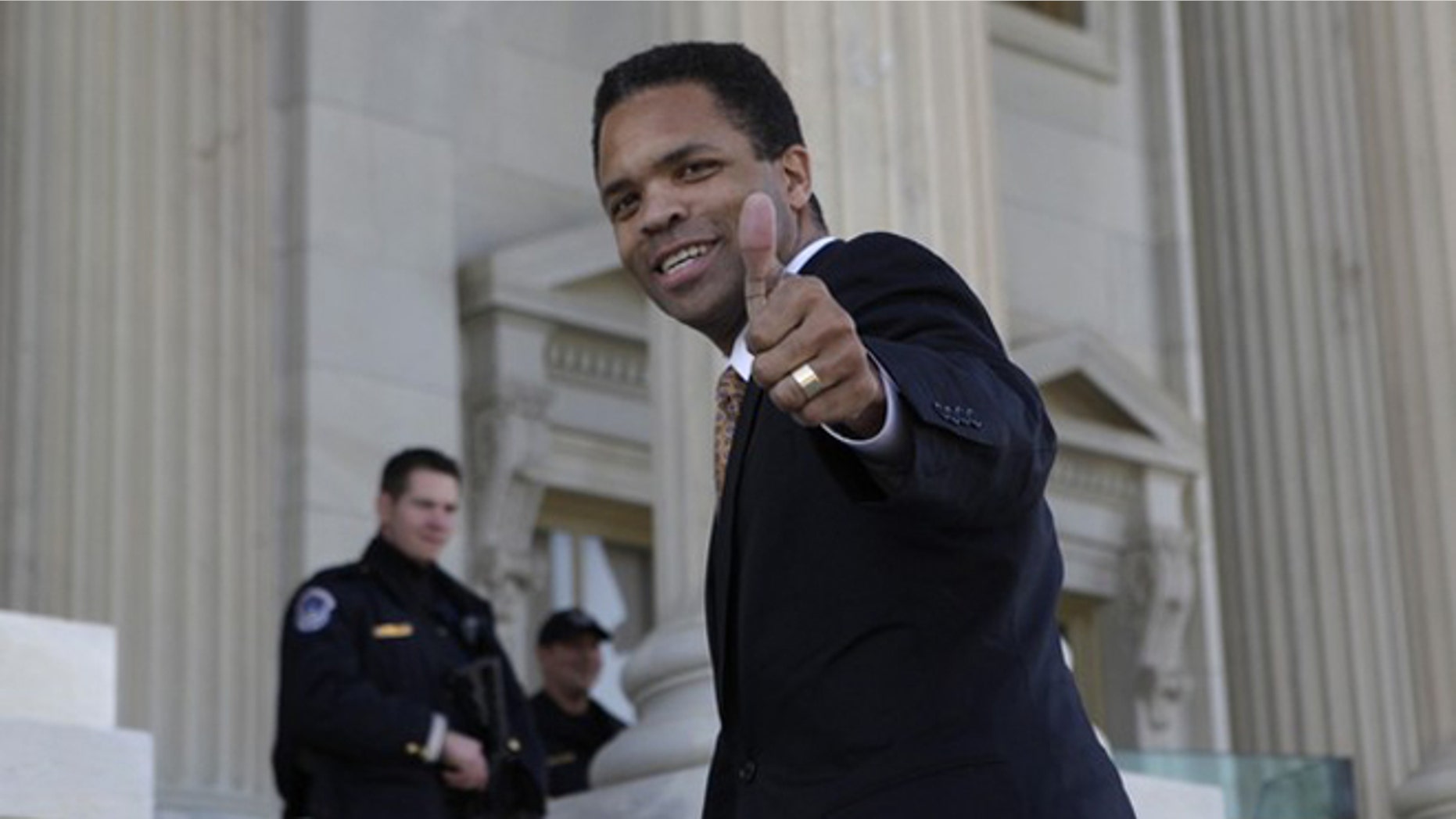 Rep. Jesse Jackson Jr.'s office issued a statement Wednesday evening saying he was being treated for a "mood disorder" while denying rehab "rumors," as the Illinois Democrat faced a growing chorus in Congress calling on him to further explain his absence.
"The congressman is receiving intensive medical treatment at a residential treatment facility for a mood disorder.  He is responding positively to treatment and is expected to make a full recovery," the statement said.
The statement didn't elaborate further, though it denied "rumors about him being treated for alcohol or substance abuse."
Jackson has been on leave since June 10. His office said at first he was being treated for exhaustion, then fueled speculation with a recent statement saying his condition is "more serious than we thought."
Top Democrats from both chambers called on Jackson to clear up the confusion over his mysterious absence from Congress. The second-ranking House Democrat, Rep. Steny Hoyer, said Jackson would be "well-advised" to provide more details; House Democratic Leader Nancy Pelosi also said that once Jackson has an evaluation, "the time is right" to explain to his constituents what is going on.
But Rep. Emanuel Cleaver, the chairman of the Congressional Black Caucus, pushed back Wednesday on the wide-ranging speculation about Jackson's condition, saying he's spoken with the family and "he's fine."
Cleaver, D-Mo., said all the press attention on Jackson's absence is frustrating. He said, after talking to family members, the congressman is fine and that the family just wants him to get well. He likened the situation to having knee surgery, without getting into any specifics about what Jackson's condition is.
Hoyer, D-Md., the House minority whip, said Wednesday that while he doesn't have an update on Jackson's condition, "I think Congressman Jackson would be well-advised to advise his constituents about his illness."
That's a turnaround from a day earlier, when Hoyer said Jackson's official statements have fulfilled his responsibility to constituents. Hoyer also said Wednesday that "people get sick" and miss work, and the public understands that.
Illinois Democratic Sen. Dick Durbin has also called for a better explanation from Jackson, as have his political opponents in the Chicago district.
In the absence of fine detail, the rumor mill has surged. Following a radio report on Chicago's WLS that Jackson attempted suicide, Jackson's father -- the Rev. Jesse Jackson Sr. -- told Politico.com that the claim is "not true."
"He's with his doctor and getting treatment, regaining his strength," Jackson told Politico.com.
ABC News, meanwhile, reports that Jackson is not likely to return to Congress until after Labor Day.
NBC News reported Wednesday that the absence was tied to alcoholism, but Jackson's office shot such claims down as "not true."
The congressman's absence comes amid a House ethics probe into whether he was part of discussions to raise money for the campaign of then-Illinois Democratic Gov. Rod Blagojevich in exchange for an appointment to the Senate seat vacated by President Obama after he was elected in 2008.
The Jackson fundraiser allegedly involved in that offer was also arrested last month, over a separate fraud case. The congressman himself has denied wrongdoing and was easily reelected in 2010.
Fox News' Chad Pergram contributed to this report.