Rep. Jackson is subject of criminal probe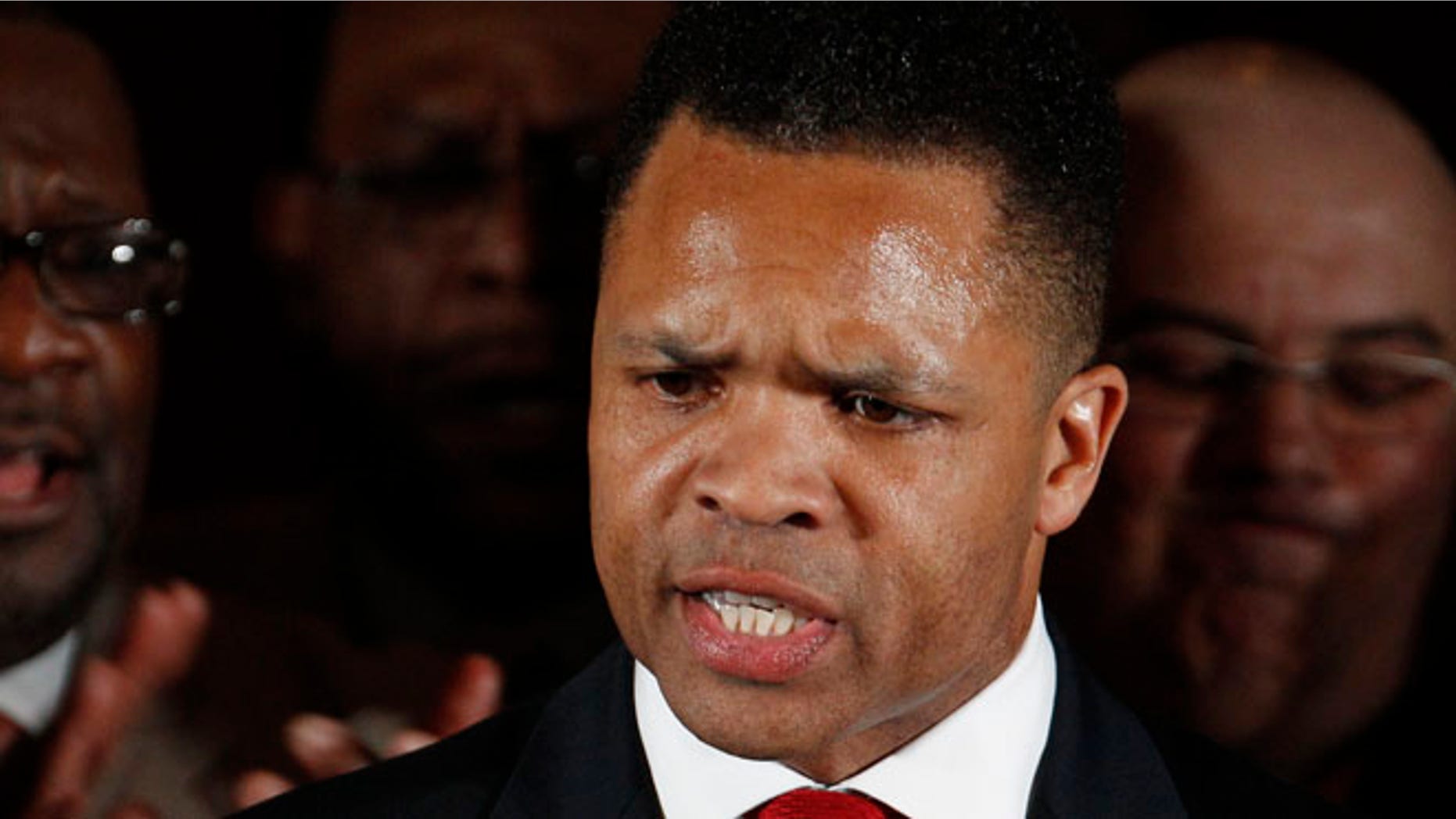 Federal prosecutors and the Federal Bureau of Investigation are in the final stages of a criminal probe into allegations that Rep. Jesse Jackson Jr. misused campaign money to decorate his house, according to people familiar with the matter.
The probe of Mr. Jackson, a Democrat and the son of civil-rights leader the Rev. Jesse Jackson, is nearing completion, and attorneys for the lawmaker recently sought assurance from senior Justice Department officials to not seek an indictment before the November election, according to people familiar with the matter. Those people said the Justice Department officials refused to make such a promise, according to The Wall Street Journal.
A spokesman and a lawyer for Mr. Jackson didn't immediately respond to messages Sunday seeking comment.
Mr. Jackson, 47 years old, represents a Chicago congressional district that heavily favors Democrats, and his re-election is likely.
The U.S. Attorney in Washington, D.C., is overseeing the FBI's corruption probe, and it is distinct from an earlier investigation into former Illinois Gov. Rod Blagojevich's attempts to sell the U.S. Senate seat left vacant when Barack Obama was elected president in 2008. Mr. Jackson denied any wrongdoing in that matter, and the part of that investigation that dealt with Mr. Jackson has been dormant for many months, according to people familiar with the probes.
The existence of the campaign-finance probe was reported by the Chicago Sun-Times last week, but at the time it was unclear exactly what conduct was being scrutinized by the FBI.
The investigation into possible misuse of campaign funds began before Mr. Jackson vanished from the public eye in June. At first, aides said he stopped working to receive treatment for exhaustion, but it was eventually revealed he had been at the Mayo Clinic in Rochester, Minn., receiving treatment for a bipolar disorder. He returned to his Washington home in September but has remained out of the public eye even as he seeks another term in Congress.
Click here to read more from The Wall Street Journal: