Rep. Frank Rips Comic for Calling Senator's Daughters 'Prostitutes'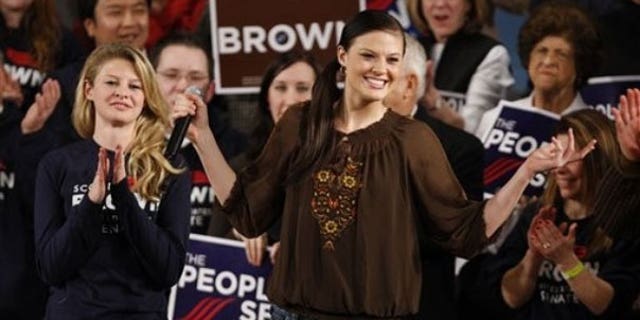 Rep. Barney Frank agreed to appear on her show, but he said he doesn't appreciate comedienne Kathy Griffin calling Sen. Scott Brown's daughters "prostitutes."
In a letter to Griffin sent Friday, the Massachusetts Democrat scolded the Bravo-TV star for making a joke at the expense of the Republican senator's daughters, Ayla and Arianna.
"Having agreed to go on your show, I was particularly disappointed in the terrible comment you made about Senator Scott Brown's daughters. I think it's possible to have fun, and even to poke fun at people in my business, without this kind of completely unfair attack," Frank wrote.
"And while I don't usually feel compelled to comment on what various entertainers do, since you did include me on that show, I wanted to make it very clear that I thought what you did was wholly unfair and inappropriate. It's the kind of thing that makes it less likely that I or others can cooperate with you in the future," he continued in the one paragraph letter.
Frank, who recently won Brown's critical support in pushing a Wall Street reform bill over the threshold for passage in the Senate, was a guest on "Kathy Griffin: My Life on the D-List" when she visited Washington in support of repealing the military's "don't ask don't tell" policy on gays serving.
During one segment, Griffin, coached by CNN reporters John King and Dana Bash about the people she may meet, identifies Brown in the picture, saying, "Scott Brown, who is a senator from Massachusetts and has two daughters that are prostitutes."
Bash erupts in laughter at Griffin's comment. At the end of the clip, Griffin runs a disclaimer "from Bravo's legal team," saying the girls are not, in fact, "prostitutes."
Brown, who mortified his daughters during his January victory speech for the Senate seat when he jokingly described them as available, last week said families of politicians should be off limits to scathing political humor.
Ayla Brown is a former NCAA basketball player and recording artist. She is now a contributor for CBS' "The Early Show." Arianna Brown is currently a pre-med student at Syracuse University.