Rep. Charlie Rangel reportedly failed to report all-expense-paid trip to China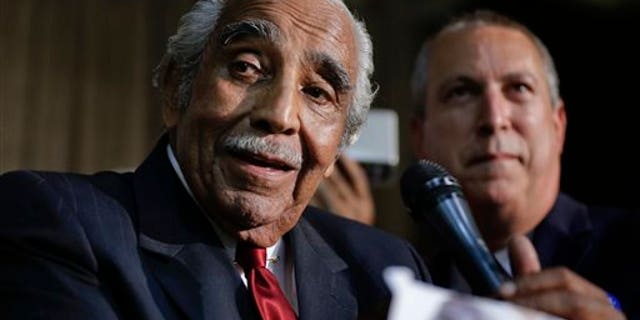 Longtime Democratic Rep. Charlie Rangel failed to report an all-expense-paid trip he took to China just four years after he was censured by the House for accepting improper travel, the National Journal reported Thursday.
The 84-year-old New York congressman, who won a tight primary contest this week, was one of 10 lawmakers from Congressional Black Caucus who went on the 10-day trip last August. According to the National Journal, Rangel is the only one of the group who has not either listed the trip on annual financial disclosure forms or asked for an extension on their reports.
A Rangel spokesman told the National Journal after its story was published that the "congressman has taken immediate action to file necessary amendments."
Rangel was forced to resign as chairman of the powerful House Ways and Means Committee in 2010 after the House Ethics Committee found he had broken House rules by accepting two free trips to the Caribbean.
Later that same year, he was censured by the House for 11 other ethics rules violations.
The report comes on the heels of a big win for Rangel, who avoided a prolonged fight for his 23rd term Thursday after his main opponent, State Sen. Adriano Espaillat, conceded.
Espaillat said he would not challenge the results of a tightly contested primary that divided their New York City district along demographic lines.
The Associated Press contributed to this report