Rep. Bachmann given temporary security detail over ISIS video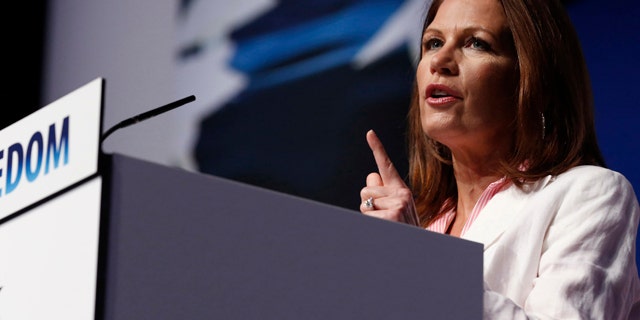 Rep. Michele Bachmann has been provided with a "limited" protection detail after a picture of her appeared in a video by the Islamic State, a source confirmed to Fox News.
However, the source said, the temporary protection from the U.S. Capitol Police is not a full-blown, around-the-clock detail as is provided to top congressional leaders. According to the source, this sort of temporary detail is provided at times to members of Congress if there is a reasonable threat to their safety.
The protection detail was first reported by Politico.
The concern about the safety of Bachmann, R-Minn., stems from a video released by the Islamic State that features a clip of Bachmann speaking about the rise of radical Islam.
In the video, Bachmann's voice is heard but her image is blurred. Sources speculated to Fox News that Bachmann's picture could have been distorted for the video because she is a woman and was not wearing what they considered proper attire.
This sort of protection detail is assigned to rank-and-file members of Congress several times a year. One example of a congressman being assigned the protection is Republican Mississippi Sen. Roger Wicker, who last year was given a detail after a ricin scare.