Released Cuban dissidents still under government surveillance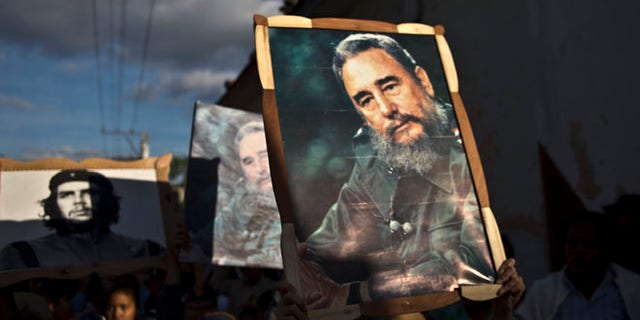 NEWYou can now listen to Fox News articles!
The 53 prisoners released by Cuba's communist government still face restrictions on their movements and political freedoms and could eventually wind up in jail again, according to reports.
The detainees, all imprisoned on political charges, were set free as part of the deal to normalize relations between the United States and Cuba. Dissidents on the island initially said they were kept in the dark about who was on the list to be released.
Now out of prison, many must report to courts regularly as part of their "conditional release." Those on parole are barred from leaving the country. Others say they were urged to refrain from political activities.
Haydee Gallardo, who was released last week along with her husband, told Reuters that she fears he will be imprisoned again. While she has no conditions on her release, a state security officer monitored her husband at a protest for the prominent dissident group Ladies in White last weekend.
"I don't think the repression will stop considering that they continue to keep watch over us," she said. "I'm afraid the repression will result in him getting locked up again."
Cuban authorities conducted short-term arrests of almost 5,000 political dissidents in the first half of 2014, according to the Cuban Commission for Human Rights and National Reconciliation. Rights groups accuse the government of repeatedly detaining dissidents for short periods to avoid scrutiny by international watchdogs that track permanent political prisoners.
Click for more from Washington Free Beacon.