Released Cuban dissident says harassment continues: 'We are in prison even if walking the streets'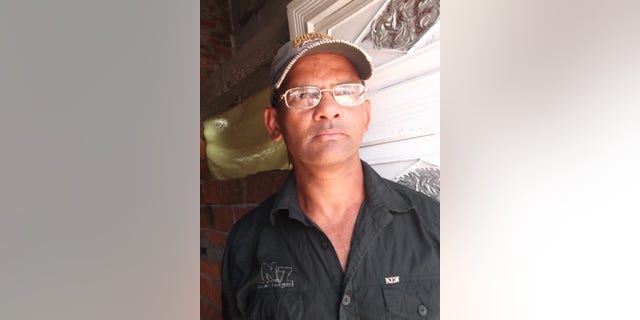 NEWYou can now listen to Fox News articles!
Like most political prisoners in Cuba, Jose Lino Ascensio Lopez kept an exact count of the time he spent behind bars before his release last week: one year, 4 months, 4 days. And also like most, he said, he witnessed abuse and torture while he was imprisonment in September of 2013 for daring to speak his mind.
"We are still in the fight," he told Fox News Latino over the phone from Santa Clara, his native town 160 miles east of Havana.
Ascensio, 51, told FNL he witnessed two kinds of torture while in the Guamajal prison – also known as the "tiburon blanco," or white shark, for being the deadliest penitentiary on the island.
He said he saw handcuffed inmates with a rolled mat behind their back being pushed down a flight of concrete stairs. The injuries were severe, he said, and the inmates did not receive medical attention. The other kind of abuse that was common there, he said, was beatings of inmates with their hands tied over their heads.
Ascensio said he was one of the lucky ones because the prison guards knew political prisoners like him were united across the island. They had all agreed to start a hunger strike if they were hurt in any way.
Still, he said, though he was facing disorderly conduct charges he and two others from his activist organization – Nuevo Presidio Politico de Cuba – were made to share the living space with convicted criminals.
"We were put in wards with the most renowned murderers and rapists," he told FNL. "It was one bed next to the other, in an area no bigger than 4 by 5 ½ meters (13 by 18 feet)."
He said he was first put in a ward with approximately 30 inmates and a few months later was moved to another with just 20.
He said he didn't know until the very last minute that he would be one of the 53 political prisoners to be released as part of the U.S.-Cuba deal – which he doesn't hesitate to call "a farce."
"That list was composed by Castro," he said, "it even included people who were no longer in jail."
Now a free man, Ascensio said he said freedom is not a possibility for him anymore. He said he noticed he was being followed earlier this week, when he returned from visiting his mother at the hospital.
"They can arrest us again whenever they see fit. We knew that from the moment they let us go," he said, adding that political prisoners on the island know that their every move is closely watched.
"We are in prison even if we are walking the streets," he said.