Release Set for More of Kagan's Clinton-Era Files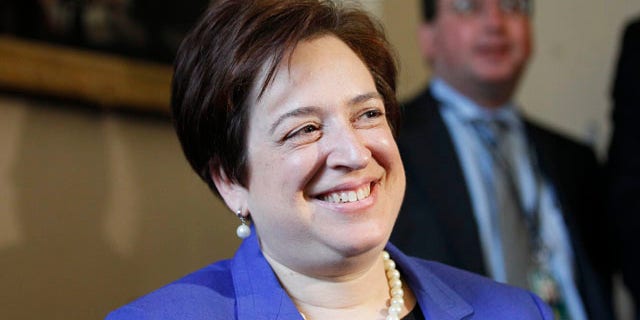 NEWYou can now listen to Fox News articles!
WASHINGTON -- Senators are mining Supreme Court nominee Elena Kagan's work as an aide to former President Bill Clinton for clues about her opinions and legal approach.
The William J. Clinton Presidential Library is set Friday to release more than 40,000 pages of notes, memos and other files, mostly from Kagan's stint as a White House counsel during the mid-1990s. It's the second installment in a 160,000-page cache of Clinton-era documents from Kagan's past.
The Senate Judiciary Committee, which is to begin Kagan's confirmation hearings June 28, has requested all documents from her tenure in the Clinton White House. The panel also requested papers related to Kagan's failed nomination to a federal appeals court, which are expected to be included in Friday's release.
A first, 46,500-page batch of files from Kagan's stint as a domestic policy adviser to Clinton, released last week, yielded some clues about her pragmatic style and views. She helped Clinton craft a middle-ground position on late-term abortions that angered groups on both sides of the highly charged issue, praised a legal brief designed to protect affirmative action and helped craft an aggressive strategy to enact gun control measures. She also was instrumental in intense but ultimately unsuccessful bipartisan negotiations on a major anti-smoking initiative.
Republicans are increasingly concerned they won't get the documents quickly enough to learn important information about Kagan and draft questions they want her to answer at the hearings.
Sen. Jeff Sessions of Alabama, the top Judiciary Republican, said this week he wanted all the records by week's end. But there are still as many as 80,000 pages of e-mails written by and to Kagan that are not expected to come out until later.
"If it all gets delayed, we could have a real problem. I'm getting very worried about it," Sessions said Thursday. He has said he will ask for a delay in the hearings if the documents aren't delivered in time.
Kagan, President Barack Obama's choice to succeed retiring Justice John Paul Stevens, was deputy director of Clinton's Domestic Policy Council from 1997 to 1999. She served as a White House counsel from 1995 to 1996.
Clinton named Kagan in 1999 to sit on the U.S. Court of Appeals for the District of Columbia Circuit, but the Republican-led Senate never acted on her nomination, effectively killing it.