Reince Priebus selected to join Navy as reserve officer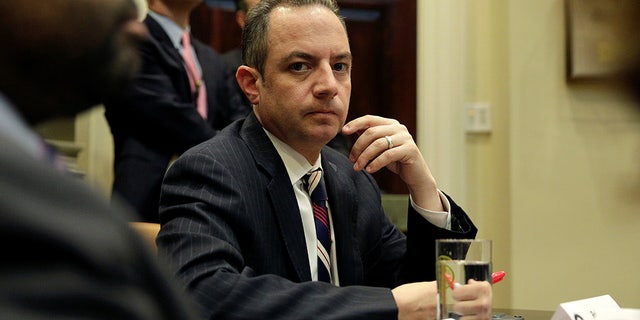 Reince Priebus may be heading to the Navy.
The former White House chief of staff and Republican National Committee chairman could be joining the Navy as a reserve officer, two U.S. defense officials confirmed to Fox News on Friday. The news was first reported by The Washington Post.
Priebus, 46, following a process that incorporated a recommendation from Defense Secretary James Mattis, will have to attend a two-week long training in Rhode Island in addition to a monthly drill as a reservist if he's commissioned.
In addition to Mattis' recommendation, a board of officers also chose Priebus as a reserve officer, The Post reported, citing defense officials and a memo.
Forty-two candidates were evaluated in December by a Navy review board, The Post reported, with the ex-chief of staff and four others being "professionally recommended" to join the service. Because Priebus is four years past the age limit of 42, he will need a waiver to join. He also needs to ink a deal admitting to possible career limitations.
"Reince's experience, education, and personality make him an ideal fit to be commissioned into the Navy Reserve," Mattis wrote in a summer letter obtained by The Post.
The former RNC chair will have some company should he pursue the new role. Multiple Navy reserve officers have political backgrounds, including ex-White House press secretary Sean Spicer, Priebus' former colleague.
Priebus didn't comment to The Post.
Fox News' Lucas Tomlinson contributed to this report.