Reid confident Menendez did nothing wrong with donor, but awaits Senate probe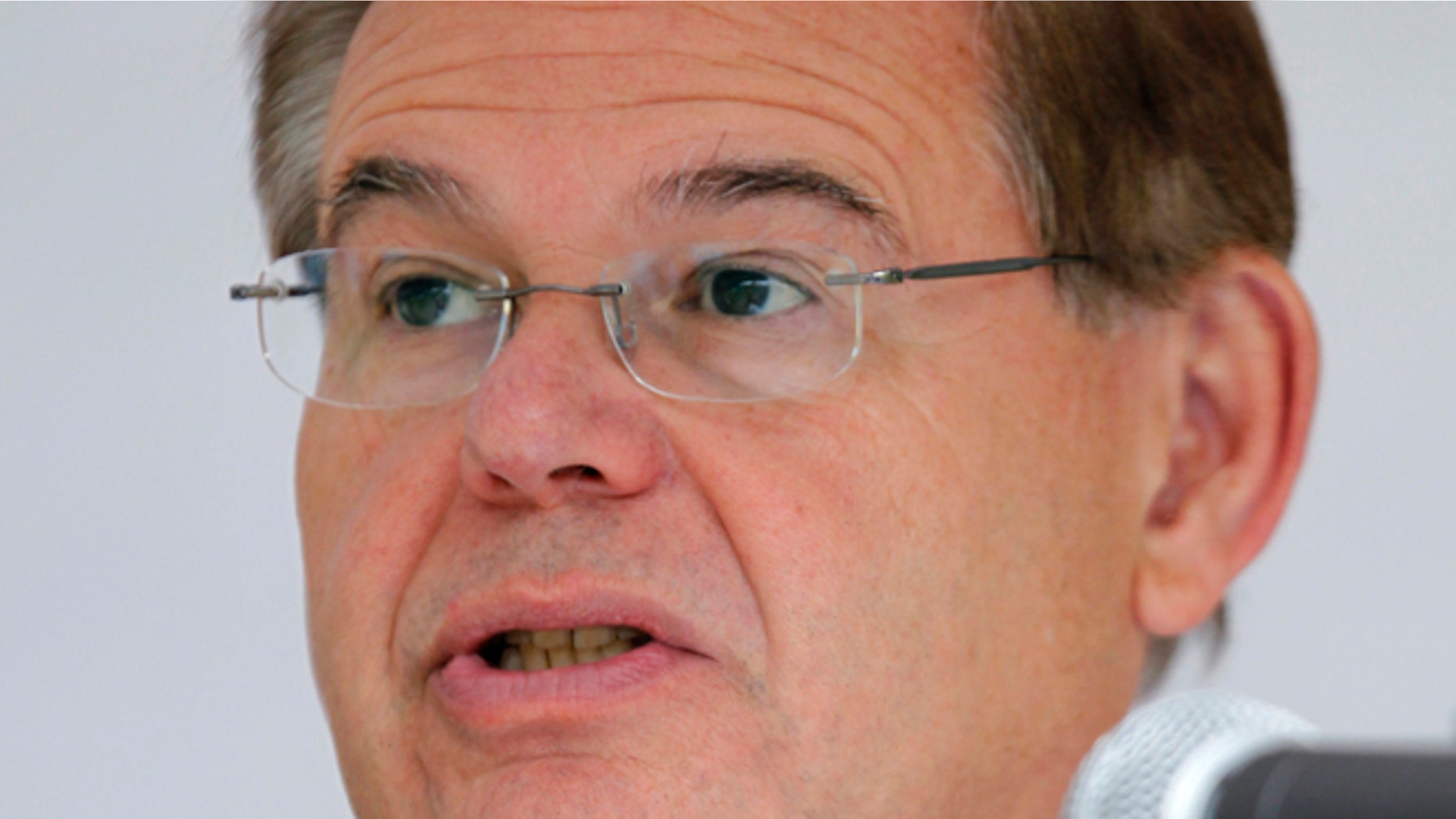 Senate Majority Leader Harry Reid said Sunday he is confident that fellow Democratic Sen. Robert Menendez "did nothing wrong" by associating with a major political donor who is purportedly under FBI investigation, but he will wait for outcome of a Senate ethics probe.
"I have the utmost confident that he did nothing wrong but that is what investigations are all about," Reid said on ABC's "This Week."
The FBI searched the eye doctor's West Palm Beach, Fla., office in a raid that took place Tuesday night and early Wednesday.
Menendez's office then disclosed that the New Jersey senator wrote a personal check, purportedly for more than $58,000, to repay Dr. Salomon Melgen for the full cost of two trips in 2010 to the Dominican Republic.
Georgia Sen. Johnny Isakson, the ranking Republican on the Senate Ethics Committee, told several news-gathering agencies Thursday that the panel decided to look into the allegations that Menendez accepted inappropriate gifts following news reports of the raid.
"The Senate Ethics Committee is aware of the article in The Miami Herald and other media outlets, and we are following established procedures," Isakson said.
The 59-year-old Menendez has denied any wrongdoing, including that he had sex with prostitutes in the Dominican Republic, where it is legal.
"Any allegations of engaging with prostitutes are manufactured by a politically-motivated right-wing blog and are false," his office said in a statement.
Reid also told ABC that he's comfortable with Menendez serving as the chairman of the Senate Foreign Relations Committee.
The Associated Press contributed to this report.