Reid Challenger Labeled as Tea Party Imposter in Nevada Senate Race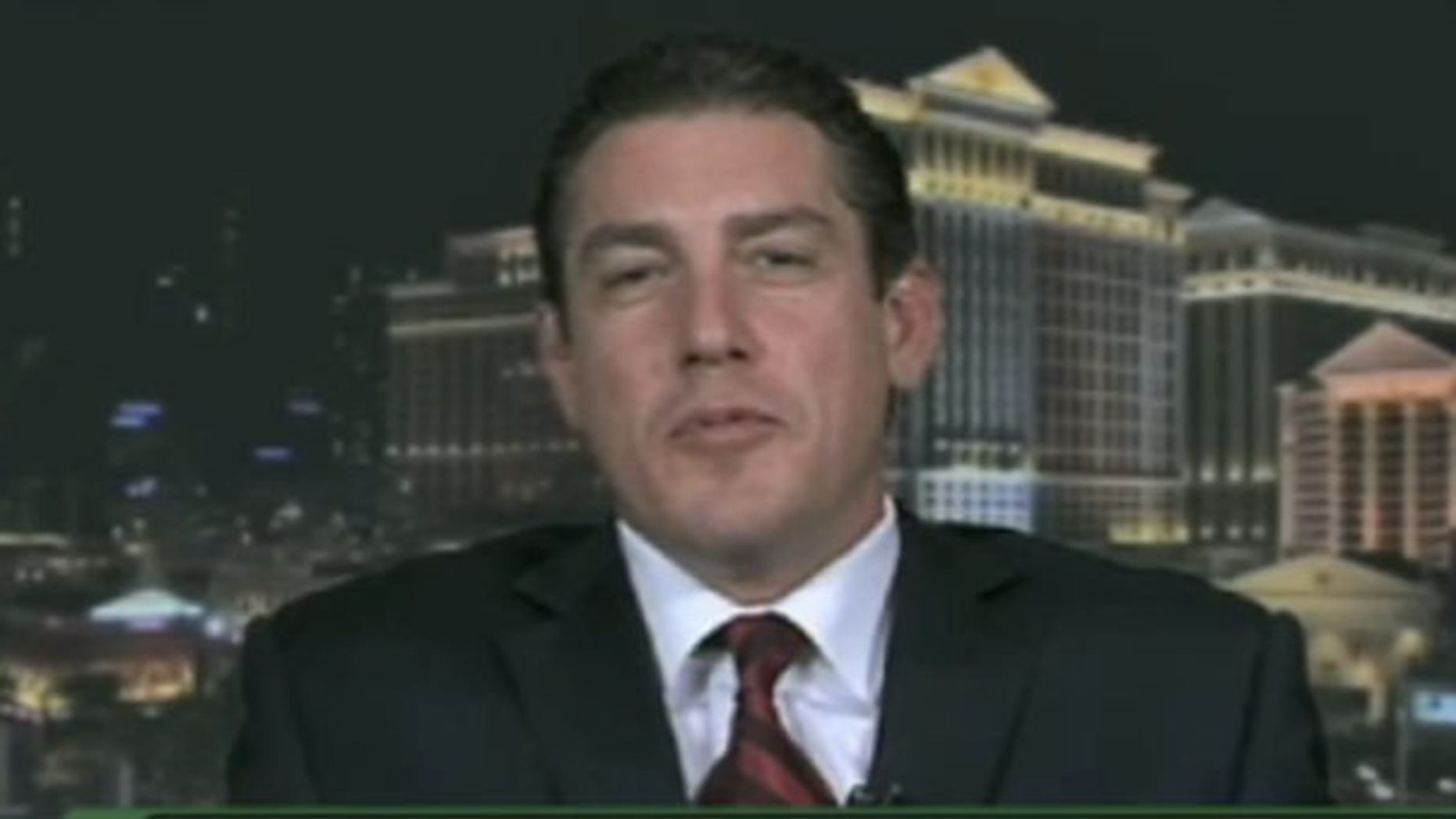 Senate Majority Leader Harry Reid, who recently said he'd welcome a third party candidate in the race for his Nevada seat, has gotten his wish with the entry of a local businessman running as a member of the "Tea Party of Nevada."
But there's a rub. Jon Scott Ashjian, the Tea Party of Nevada's candidate, is being called out by his fellow patriots as nothing more than a Sin City hustler. And at least one Republican claims Ashjian's in the race not to win, but to save Reid from a devastating defeat.
Earlier this month, Ashjian, the polished owner of a small paving company, emerged from the woodwork to join the race for what is arguably the biggest prize in the November midterm election -- the seat held by the Senate's top Democrat. He filed papers to run as a third-party candidate on the "Tea Party of Nevada" line.
But other Tea Partiers say Ashjian and his group have nothing to do with them. Republicans say they've never heard of him. And Ashjian's candidacy could be a dream come true for Reid: polling suggests Ashjian could split the conservative vote and deliver a victory to the Democrat.
Tea Partiers, who by and large advocate running candidates from within the GOP, accuse Ashjian of trying to "hijack" their brand.
Twenty Tea Party-affiliated groups in the state have issued a joint statement to declare the Tea Party of Nevada, or TPN, "is not now, has never been and will never be affiliated with grassroots efforts in Nevada."
Ashjian's bid has also rattled Republicans. A recent poll from the Las Vegas Review-Journal showed all three major GOP primary candidates would beat Reid in November. But if a third-party Tea Party candidate were added to the mix, the survey showed Reid eking out a victory.
"His getting in the race gives Reid a better chance," Republican Senate contender Danny Tarkanian told FoxNews.com, calling Ashjian a faker.
"It's clear nobody in the Tea Party in Nevada, nobody in the Tea Party nationally, knows who he is," he said.
Tarkanian speculated that a Reid supporter, if not the campaign itself, must have been involved in getting Ashjian to run.
"Someone had directed him into this race, and I believe it came from Reid's supporters," Tarkanian said.
Reid's campaign called the allegation ridiculous.
"We've never met him," campaign spokesman Zac Petkanas said in a statement. "These kinds of absurd conspiracy theories are nothing more than an attempt to distract voters from the fact that Reid's Republican opponents have no plan on the economy besides rehashing failed Bush-era policies like massive taxpayer giveaways for companies that ship good paying American jobs overseas. Nevada has a long history of third party candidates running for office and this year is no different."
Ashjian also denied to the local press that he is a Reid plant. He told Fox News that he's not worried about splitting the vote and handing a victory to Reid.
"I believe that I am the only true conservative in this race. I don't think that splitting the vote is even an issue. I plan on beating Harry Reid in November," Ashjian said last week.
The Tea Party of Nevada has several founding officers and committee members attached to it, according to papers filed with the Nevada secretary of state in late January. The secretary of the organization could not be reached.
Republican primary frontrunner Sue Lowden, the former state GOP chairwoman, is reserving comment on the Tea Party of Nevada's origins, stressing only that she's never heard of Ashjian.
"I don't know him. I've never met him, I've been involved in helping candidates who believe in less government, lower taxes and a strong defense for decades and I've never run into him," she said in a written statement to FoxNews.com.
But Ashjian is running on those very issues. "I am running because I love my country and because Harry Reid and Barack Obama are ruining it," he states on his Web site.
Nevada's not the only state where the creation of an official Tea Party party has grassroots conservative activists riled up. A battle has been waging for months in Florida between the founders of the "Florida Tea Party" and dozens of other Tea Party activists who claim the group is not authentic and is trying to undermine their efforts.
Another oddity in the Nevada race is that both Ashjian and Tarkanian are Armenian. That struck Tarkanian as extremely unusual, though he did not go so far as to suggest it was part of a plot to split the Armenian vote, which doesn't exactly have the same heft as the Service Employees International Union.
"I thought it was unusual -- not a lot of Armenians in Nevada," Tarkanian said. "It's another great coincidence in this candidate."