Red Hen owner resigns from Virginia business group after booting Sarah Sanders from restaurant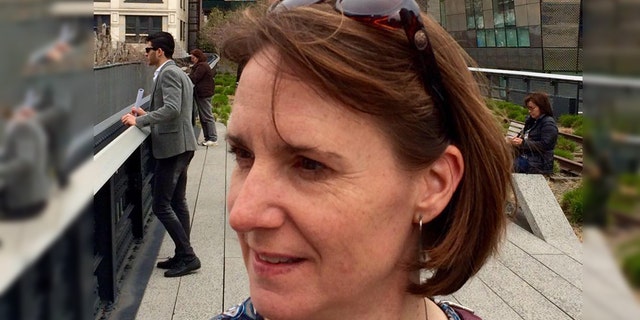 The owner of the Virginia restaurant responsible for kicking White House press secretary Sarah Sanders and her family out on Friday evening is stepping aside from leadership of a local business group.
Stephanie Wilkinson stepped down as an executive director of Main Street Lexington, an organization tasked with promoting economic viability, Fox News has learned.
Elizabeth Outland Branner, the president of the organization, accepted Wilkinson's resignation Tuesday morning, WSLS reported.
"Considering the events of the past weekend, Stephanie felt it best that for the continued success of Main Street Lexington, she should step aside," Branner wrote in an email.
The Washington Times reported that the volunteer-based organization "exists to enhance the economic prosperity and cultural vitality of our community, re-establishing downtown Lexington as the vibrant economic and cultural nexus of our area while maintaining its unique character," according to its homepage. The group, established in 2013, is affiliated with the Virginia Main Street Program, which seeks to promote "economic revitalization in the context of historic preservation."
As Fox News previously reported, Wilkinson told The Washington Post that she felt compelled to take a stand, citing what she called the Trump White House's "inhumane and unethical" actions.
"I'm not a huge fan of confrontation," Wilkinson told The Post. "I have a business, and I want the business to thrive." But, she went on to say, "This feels like the moment in our democracy when people have to make uncomfortable actions and decisions to uphold their morals."
"Last night I was told by the owner of Red Hen in Lexington, VA to leave because I work for @POTUS and I politely left," Sanders tweeted on Saturday. "Her actions say far more about her than about me. I always do my best to treat people, including those I disagree with, respectfully and will continue to do so."
President Trump also weighed in on the controversy Monday morning with a scathing tweet about the restaurant.
"The Red Hen Restaurant should focus more on cleaning its filthy canopies, doors and windows (badly needs a paint job) rather than refusing to serve a fine person like Sarah Huckabee Sanders," Trump tweeted. "I always had a rule, if a restaurant is dirty on the outside, it is dirty on the inside!"
Fox News' Kellianne Jones and Doug McKelway in Virginia contributed to this report.