Reality bites Obama in Iraq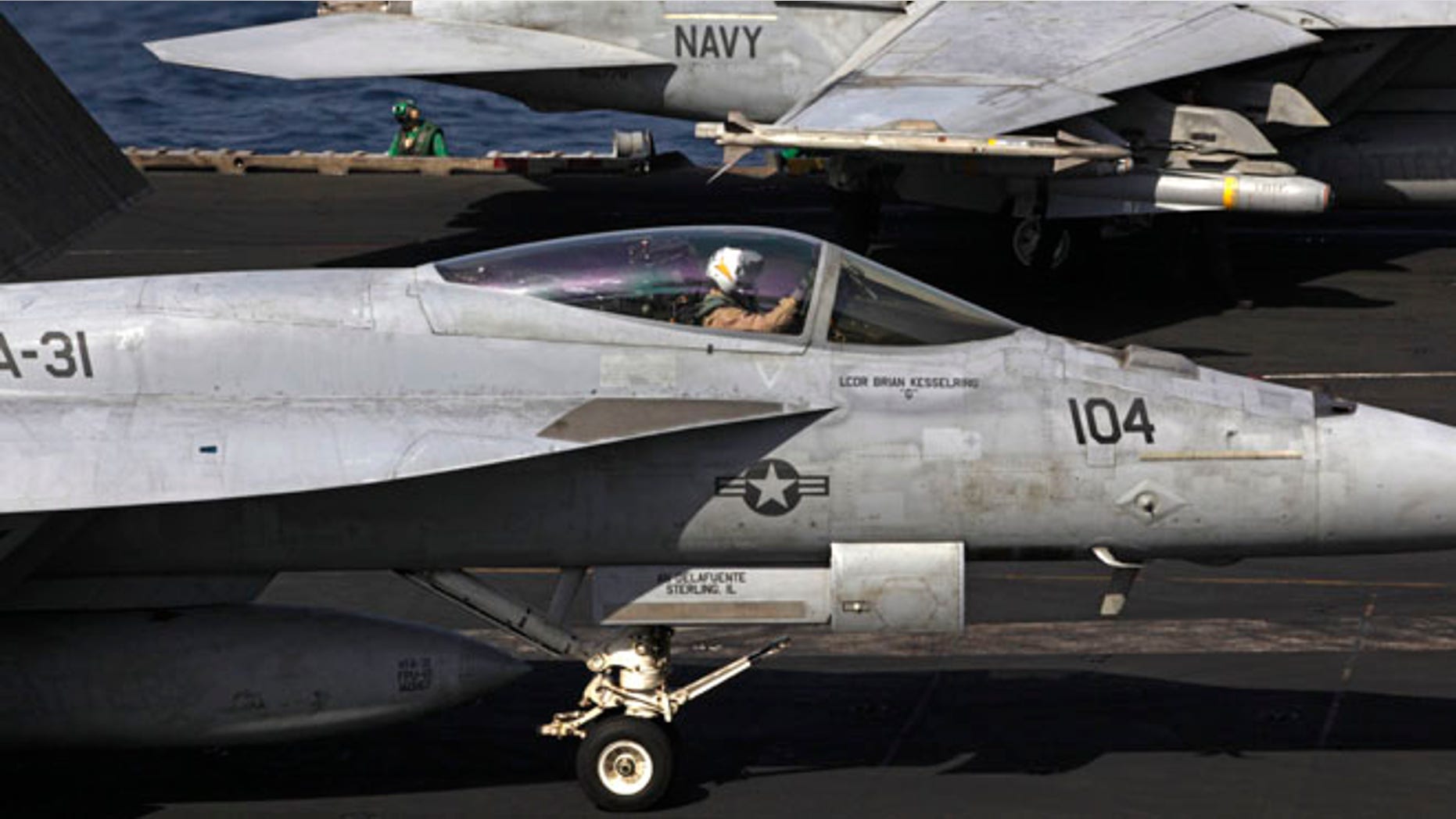 **Want FOX News First in your inbox every day? Sign up here.**
Buzz Cut:
• Reality bites Obama in Iraq
• Retailers reeling from rising ObamaCare costs
• 2016 field weighs in on Ferguson
• Power Play: Scandal jams Cuomo, Christie
• Just one more thing
REALITY BITES OBAMA IN IRAQ
President Obama won and kept office on the issue of disengagement from Iraq. But it looks increasingly likely that he will leave the presidency with the United States very much engaged in that woe-begotten nation. The Iraqi government has complied with Obama's demands for new leadership and the threat from the Islamist army that occupies the northwestern portion of Iraq is unabated. So, it seems certain that the president will have to further escalate American involvement in the ongoing war despite having declared victory in 2011. As the president often notes, the American people do not want to recommit to Iraq, but that's not to say that disengagement is a political winner. With Hillary Clinton and other hawks sniping at the president for failing to act soon enough, it becomes harder for Obama to maintain his administration's preferred narrative: that things are messy now but that the world is "transitioning" to "tranquility." It seems inevitable now that Obama will be dragged deeper into another war.

[Longtime Clinton insider Neera Tanden, now the head of the pro-Hillary Center for American Progress told RCP, "I think the American public has become so isolationist that in the long-term it may create more chaos in the world, not less."]

The worst people in the world - While the president is crediting his actions with averting a humanitarian crisis in Iraq, the U.N. is raising the alarm over "barbaric acts" of sexual violence and "savage rapes" by Islamist militants in northwestern Iraq. The U.N. says ISIS has abducted women and children and forced some 1,500 Christians and members of other minority sects into sexual slavery. Last month, the U.N. estimated 1.2 million Iraqis have fled their homes in fear for their lives as the Islamists issue ultimatums that they convert to a virulent strain of Islam and adhere to Sharia law or die. And it's not like they're making it a secret. The members of the Islamist army use social media to publicize their atrocities in order to terrify their subjects and recruits similarly evil-minded men to their cause.

Big footprint - ISIS holds sway over large swaths of territory in northwestern Iraq after a blitz that rolled over Iraqi and Kurdish opposition. The Islamist army controls the key northern city of Mosul and Iraq's largest hydroelectric dam. In the hands of the extremists the dam itself poses a huge threat as a strategic weapon. ISIS has seized a third of Iraq and in one estimate, "now controls resources and territory unmatched in history of extremist organizations." That's going to take plenty of U.S. firepower to handle.

[The think tank New America Foundation offers an interactive map of areas in Iraq under ISIS control.]

Political futures - While the president and his party have done an admirable job of whipping up base voters ahead of a tough midterm election, the slow escalation in Iraq will damage his credibility with core Democratic voters who much preferred his standard lines about "nation building here at home" to talk about helping Iraq re-invent itself and new rounds of airstrikes. Obama is learning quickly what a hindrance Hillary will be in his final two years when it comes to keeping his party united against unified Republican opposition.

RETAILERS REELING FROM RISING OBAMACARE COSTS
The Hill: "Wal-Mart on Thursday blamed a recent profit slump on rising U.S. healthcare costs. The company lowered its guidance estimate for earnings per share from a range between $5.10 and $5.45 to a new range of $4.90 to $5.15 during a conference call with investors. Charles Holley, Wal-Mart's executive vice president and chief financial officer, said that's because of 'headwinds from higher healthcare costs in the U.S. than previously estimated.' Wal-Mart said its healthcare costs have increased $180 million, compared with last fiscal year. In 2014, Wal-Mart predicted its healthcare costs would be $500 million."

[The latest Fox News poll finds 52 percent oppose ObamaCare while 41 percent support it.]

2016 FIELD WEIGHS IN ON FERGUSON
Potential 2016 contender Sen. Rand Paul, R-Ky., is ripping what he calls a "systemic problem with today's law enforcement," in the wake of the civil unrest in Ferguson, Mo. In a Time Magazine OpEd, The libertarian-leaning Senator calls for the demilitarization of the nation's police forces. "Not surprisingly, big government has been at the heart of the problem," Paul says. "Washington has incentivized the militarization of local police precincts by using federal dollars to help municipal governments build what are essentially small armies — where police departments compete to acquire military gear that goes far beyond what most of Americans think of as law enforcement."

Sen. Ted Cruz, R-Texas, sounded off on Facebook saying, "Reporters should never be detained — a free press is too important — simply for doing their job," in response to the detention to Wesley Lowery of WaPo andRyan Reilly HuffPost  while covering the protests. Sen. Elizabeth Warren, D-Mass., tweeted out, "This is America, not a war zone. The people of #Ferguson just want answers. We all want answers."

#mediabuzz - Host Howard Kurtz and guests including Joe Trippi and television critic David Zurawik tackle the coverage of the conflict in suburban St. Louis. Watch "#mediabuzz" Sunday at 11 a.m. ET, with a second airing at 5 p.m.

CLINTON VEEP VETTING: BUBBA ENTERTAINS CASTRO
WaPo: "As she expands her political network in advance of an expected presidential run, Hillary Rodham Clinton and her husband have been cultivating an important ally who some believe could become her vice presidential running mate. Former president Bill Clinton invited Julian Castro, a former San Antonio mayor and incoming Obama Cabinet secretary, to the Clintons' home in Washington last week for a private dinner that friends described as a chance for Democratic leaders from different generations to become better acquainted. Castro, 39… is scheduled to be sworn in Monday as secretary of housing and urban development…"

JEB READIES JABS AT CRIST
Tampa Bay-Tribune: "Gov. Rick Scott [R-Fla.] heads to Homestead [Fla.] Friday with a not-so-secret newsmaking weapon: former Gov. Jeb Bush [R-Fla.]. Remember back when Democrat Charlie Crist was a Republican running for governor in 2006? He called himself a 'Jeb Bush Republican' at the time. There's a reason for it. Bush helped build the GOP, first in Miami-Dade and then in Florida where he was the first Republican governor in the modern era to serve with a Republican-held House and Senate. Also, unlike Crist and Scott, Bush is an off-the-cuff quote-machine who likes to joust with reporters about policy and politics. The other two guys (Scott more so) are and/or were nothing like Bush as governor. Expect a good dose of Crist-bashing from Bush (he never was a huge Crist fan because the newly minted Democrat was always left-leaning as a Republican)."

[Watch Fox: Campaign Carl Cameron explores the prospects of a 2016 run by Bush and how some of his positions may put him at odds with the GOP's conservative base] 

POWER PLAY: SCANDAL JAMS CUOMO, CHRISTIE
In the latest edition of "Power Play with Chris Stirewalt" our political pros give their take on the presidential ambitions of a couple of east coast governors who've been in hot water recently. Republican strategist Brad Blakeman and Democrat strategist Julie Roginsky discuss how heavily the scandals plaguing Govs. Andrew Cuomo, D-N.Y., and Chris Christie, R-N.J., weigh on their potential 2016 bids. And where might Hillary Clinton fit in all this? Watch here.

FOX NEWS SUNDAY: GIDDYUP
Gov. Rick Perry, R-Texas joins guest host Shannon Bream to discuss the current crisis at the U.S. Mexico border along with his look outlook on 2016. "Fox News Sunday with Chris Wallace" airs at 2 p.m. and 6 p.m. ET on Fox News. Check local listings for air times in your area.

[According to the latest Fox News poll, 57 percent of respondents disapprove of President Obama's handling of the border crisis. Another 65 percent of respondents would like Congress to create a pathway to citizenship for illegal immigrants.]
WITH YOUR SECOND CUP OF COFFEE...
Meet Marine Staff Sgt. Liam Dwyer who lost most of his left leg in 2011 to a bomb planted by Islamist militants in Afghanistan. Doctors told him that he would have to give up on his dream of racing rally cars. If you can't work the clutch, you can't race. But Wired tells how a mix of high-tech and low-tech ingenuity got him behind the wheel and how his commitment helped make him a rising stars of grand prix racing, even though he's still on active duty. "In fact, the Marines were wary of letting Dwyer race at all. 'They told me, 'This is dangerous, you're going to get hurt,' says Dwyer. 'And I was like, 'You're the ones who sent me to Afghanistan, a place where I almost got killed, and you're worried about me getting into a car accident?'"

Got a TIP from the RIGHT or LEFT? Email FoxNewsFirst@FOXNEWS.COM

POLL CHECK
Real Clear Politics Averages
Obama Job Approval: Approve – 41.1 percent//Disapprove – 52.7 percent
Direction of Country: Right Direction – 27.2 percent//Wrong Track – 64.5 percent
Generic Congressional Ballot:  Democrats – 41.2 percent// Republicans – 40 percent

-- 81 days until Nov. 4 --

DECISION DAY IN HEATED HAWAII VOTE
Pacific Business News: "A Hawaii judge on Thursday rejected a request by U.S. Rep. and Senate candidate Colleen Hanabusa [D-Hawaii] to delay opening the polls on Friday in the areas of the Big Island where voters were unable to vote in the primary election because of Tropical Storm Iselle. Hanabusa, who trails U.S. Sen. Brian Schatz [D-Hawaii] by 1,635 votes in the Democratic primary for U.S. Senate, had filed for a temporary restraining order Wednesday in the 3rd Circuit Court in Hilo, seeking to stop the state Office of Elections from holding the election Friday for the two precincts in Puna that were unable to vote in Saturday's primary because of power outages and blocked roads caused by the storm the day before. … 3rd Circuit Judge Greg Nakamura rejected Hanabusa's argument and ruled that the election should proceed as planned." Polls close at midnight (ET).

MILLER PROMISES TO BACK NOMINEE
AP: "For months, [Joe Miller], a tea party favorite, said he would not commit to supporting either Lt. Gov. Mead Treadwell or former Alaska Attorney General Dan Sullivan should they win, stoking fears that the party would be divided in a race that Republicans see as key to their efforts to win back control of the Senate. In a radio interview earlier in the day Thursday, Miller remained noncommittal. But near the end of a televised debate Thursday night, the last debate before the primary, Miller said he believed he will win and would do everything he could to see that incumbent Democratic Sen. Mark Begich is defeated come November. 'But if one of you two guys, I've never said this before, I'll support you guys. I will' he said. 'We've got to get rid of Begich. There's no question about it.' Both Treadwell and Sullivan have said they would support the eventual nominee should they lose, positions they reiterated in the at-times fiery debate."

Crossroads clamors for Sullivan - The conservative group American Crossroads is airing a radio ad backing Dan Sullivan, calling him the "clear conservative choice."

Begich touts military jobs in new ad - In a new radio ad, a local city councilwoman praises Sen. Mark Begich's, work on the Armed Services Committee and efforts to bring jobs to Alaska.

PICK SIX: BUBBLE WRAP
Republicans need six more Senate seats to take control of the upper chamber. Which blue seats are the most vulnerable in this year's midterms? Here are the top picks among Fox News First readers: Arkansas (13.6%), Montana (12%), Louisiana (11.8%), West Virginia (11.2%), South Dakota (10.7%) and North Carolina (9.7%). Reader Gregory Cunningham agrees with the consensus adding Iowa to his list and feels "I think it just might be an even larger shift." Among Cunningham's additional picks are Colorado, Michigan, and Illinois. Do you foresee a Republican wave in November? Let us know what states you feel could climb in the rankings.

Share your top six picks. Email them – just your top six, please – to FOXNEWSFIRST@FOXNEWS.COM or tweet @cstirewalt.

Montana's a lock in political pros' picks - Republican strategist Brad Blakeman and Democratic strategist Julie Roginsky share their pick six favorites and focus in on Montana where, they agree, Democratic hopes of holding the seat are toast. Watch.

DEMS WEIGH WALSH REPLACEMENT IN MONTANA
AP: "Montana state Sen. Dave Wanzenried says he's dropping his bid for the Democratic nomination for U.S. Senate to replace incumbent John Walsh… Democrats will meet in Helena on Saturday to choose a nominee. Walsh withdrew from the race amid plagiarism allegations. The former lieutenant governor was appointed to the Senate in February after [former Sen. Max Baucus, D-Mont.,] stepped down to become U.S. ambassador to China. Rancher Dirk Adams and state Rep. Amanda Curtis were still seeking the nomination. Adams lost to Walsh in the primary election in June… Former Lt. Gov. John Bohlinger has said he would accept the nomination under certain conditions."

[Will they roll on Shabbos?  - The Hoover Institution's Bill Whalen examines for Fox News Opinion the possibility of actor Jeff Bridges becoming the Democratic Senate nominee in Montana: "The truth is, it's pretty simple to give The Dude the nod, if he wants it. To become the Democrats' nominee, all Bridges would need is a majority of the delegates' votes at the party's nominating convention in Helena this Saturday."]

NUNN GETS ZELL'S BACKING IN GEORGIA SENATE RACE
Known for backing more Republicans than members of his own party of late, former Gov. Zell Miller, D-Ga., is putting his support behind Georgia Democratic Senate candidate Michelle Nunn. Miller, who backed George W. Bush over Democrat nominee John Kerry in 2004, giving the keynote address at the GOP's convention that year, appears in a new ad saying, "She's a bridge builder, not a bridge burner." Miller adds, "Michelle Nunn gives this old Georgian hope."
UDALL UNDERSCORES FLOOD RELIEF IN NEW AD
Jamestown, Colo. Mayor Tara Schoedinger appears in a new ad praising Sen. Mark Udall, D-Colo.,  for bringing relief to areas ravaged by last fall's flooding. "Mark Udall came up as if he were a member of our community, made sure that we did not get forgotten, made sure we had the support we need," Schoedinger says in the ad.

[Hickenlooper on the rocks - Fox News: "Colorado Gov. John Hickenlooper, [D] is in a fight for a second term that's turning out far tighter than anyone would have expected, with recent polls showing him virtually tied with Republican challenger Bob Beauprez.]

GRIMES CITES FATTY FOOD TO EXPLAIN KENTUCKY'S NEED FOR OBAMACARE
National Review: "Kentucky Secretary of State Alison Lundergan Grimes has been uncomfortable with supporting Obamacare during her bid to unseat Senator Mitch McConnell (R., Ky.,) but she thinks she's found an argument she can make for the law. People who eat fatty foods need it, according to Grimes. "[W]e're here at the State Fair and if there's three reasons why Kentuckians, especially our seniors need access to affordable health care coverage, you just have to look over to the right where you see the donut burger, the chili cheesesteak and the covered French fries that are here,' the Democratic hopeful told local media."

CROSSROADS HITS HAGAN OVER OBAMACARE
The conservative group American Crossroads has launched a radio ad attacking Sen. Kay Hagan's, D-N.C., support of ObamaCare while praising Republican Thom Tillis' leadership for "fixing problems and creating opportunity in North Carolina."

FREEDOM PARTNERS FILETS MERKLEY OVER 'INEFFECTIVENESS'
Washington Examiner: "Freedom Partners, an organization backed by the Koch Brothers, announced a 'new six-figure ad-buy' Thursday attacking Sen. Jeff Merkley, D-Ore. over his apparent 'ineffectiveness' in Washington. The ad, 'Get to work for Oregon,' notes that in Merkley's six years as a senator, only one of his bills became law'… The ad buy in Oregon seems to indicate that the Koch brothers still see Oregon as a potential pick-up for Republicans in November in their attempt to retake the Senate."

CROSSROADS DUMPS MILLIONS ON DEM HOUSE RACES
The Hill: "The Republican-aligned Crossroads GPS is making major buys targeting five House Democrats. The purchases, totaling $3.1 million, are aimed at knocking down Democratic Reps. Ami Bera (Calif.), Scott Peters (Calif.), Brad Schneider (Ill.) Bill Enyart (Ill.) and Nick Rahall (W.Va.). All are top Republican targets this fall. Bera faces the largest buy — almost $900,000 in his Sacramento media market. All buys from the issue advocacy group start within the week."

JUST ONE MORE THING
A pregnant mom in Pasadena, Texas was so worried about getting her 4-year-old son into the pre-K program at Fisher Elementary School that after she went into labor, she detoured on the way to the hospital to drop off the enrollment paperwork for big brother. Thursday was the last day of registration and Vanessa DeLeon didn't want 4-year-old Alexis to miss out, so the mother of four included a brief stop at the school. "I walk in there and tell the lady, here is the immunization and the package filled out. Is there anything I'm missing because I have to go now. I'm in labor," she told KHOU. Guess what happened? Geovani Ezekiel DeLeon was born right there in the school nurse's office at 6 lbs., 3 oz. Since they didn't have soft towels or blankets handy, the principal, nurse and a security officer swaddled baby Geovani in school t-shirts. Yes, she was successful in getting Alexis registered. And yes, the principal told KPRC that Geovani is pre-registered for 2018.

AND NOW, A WORD FROM CHARLES…
"So we don't know who this new guy is and what he's going to do. But assuming he's going to reach out, include Sunnis - then the bluff is called… [President Obama] said I'm waiting for the new government - well, the new government is here. What's he going to do?  " – Charles Krauthammer on "Special Report with Bret Baier." Watch here.

Chris Stirewalt is digital politics editor for Fox News. Want FOX News First in your inbox every day? Sign up here.