Rank-and-file Republicans hint at putting tax hikes on table in fiscal talks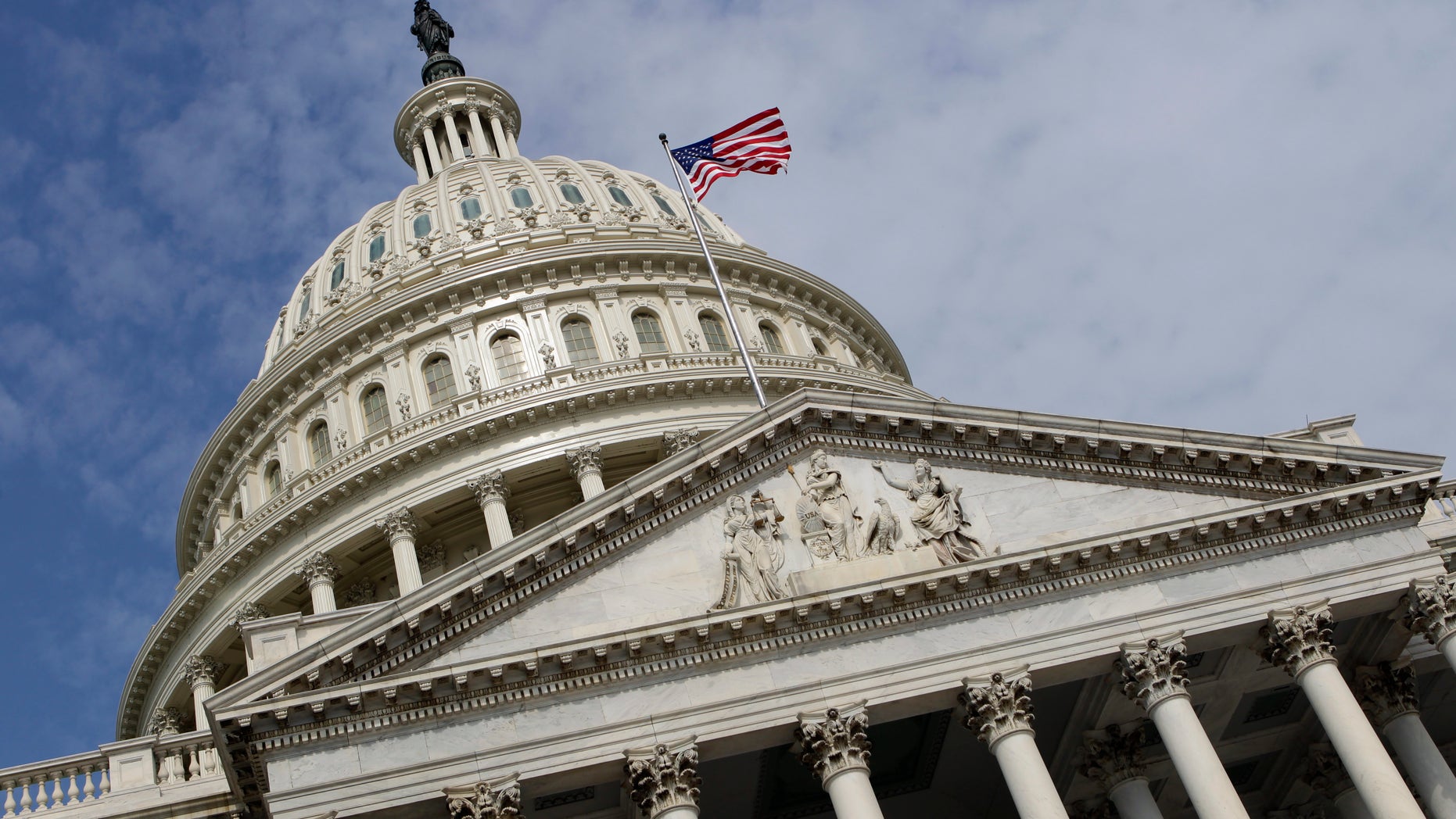 Amid warnings that deadlock in Washington could send the nation plunging into a buzzsaw of tax hikes and spending cuts next month, some Republicans have started to signal a possible middle ground that could involve tax increases on top earners -- even if they're not as drastic as President Obama wants.
House Speaker John Boehner and other Republican leaders are holding firm to their opposition to tax rate increases as part of any deal to avert the looming fiscal crisis. But in recent days, more rank-and-file Republicans have floated the possibility of putting tax rates on the table.
A number of House Republicans have signed a letter along with Democrats that calls for "all options" on taxes and spending to be on the table.
"All options for mandatory and discretionary spending and revenues must be on the table," the lawmakers wrote in the letter, obtained by Fox News. They called for savings "from all parts of the budget and real reform of the tax system."
One signer, Republican Idaho Rep. Mike Simpson, told Bloomberg that he could accept higher tax rates for married couples earning more than $500,000 annually in exchange for cuts to such entitlement programs as Medicare.
That's more than what GOP leaders want to put on the table, but also less than what Obama is calling for. Obama has said tax rates must rise for households making $250,000 and up.
Obama himself, though, indicated two days ago that he could be open to tweaking his own demands.
Under the president's long-stated goal, tax rates for the wealthiest Americans would rise from 35 percent to 39.6 percent.
However, the president said in an interview with Bloomberg that if Republicans are willing to close certain loopholes and deductions next year, "it's possible that we may be able to lower rates by broadening the base at that point."
Boehner has already put the possibility of raising revenue by limiting deductions on the table. Boehner, though, is caught between competing factions of the party. Some conservative members assailed Boehner for putting any revenue on the table -- other Republicans, like Simpson, have indicated a willingness to go further.
Oklahoma Republican Sen. Tom Coburn also said on MSNBC Wednesday that he personally doesn't care how the revenue is raised.
"I don't really care which way we do it. Actually, I would rather see the rates go up than do it the other way because it gives us greater chance to reform the tax code and broaden the base in the future," Coburn said.
Democrats, in trying to build the case for tax hikes, have selectively highlighted these comments.
"Senator Coburn is an unquestioned conservative. If he doesn't provide cover for the Republicans to finally shift on tax rates, I don't know who does," Sen. Charles Schumer, D-N.Y., said in a brief statement.
Senate Democratic Leader Harry Reid on Thursday also highlighted remarks by other House Republicans who have suggested letting rates rise, at least for now, on the top 2 percent.
If there is some sweet spot that could satisfy both sides, there's not much time to find it.
A combination of income, payroll and investment taxes are set to rise on everyone on Jan. 1, and lawmakers for months have been unable to figure out an alternative plan that could avert that hit while still setting the course for deficit reduction.
With Treasury Secretary Tim Geithner saying in an interview Wednesday that the administration is "absolutely" willing to dive over the so-called fiscal cliff without an agreement to raise rates on top earners, another possibility is that congressional Republicans could stand down on this fight -- only to renew their demands for major entitlement cuts when it comes time to vote on the debt ceiling early next year.
Obama has tried to disarm this scenario by calling for a de facto permanent increase in the debt limit as part of any deal. Republicans, though, call that idea laughable.