Rangel's primary victory in question as vote count narrows lead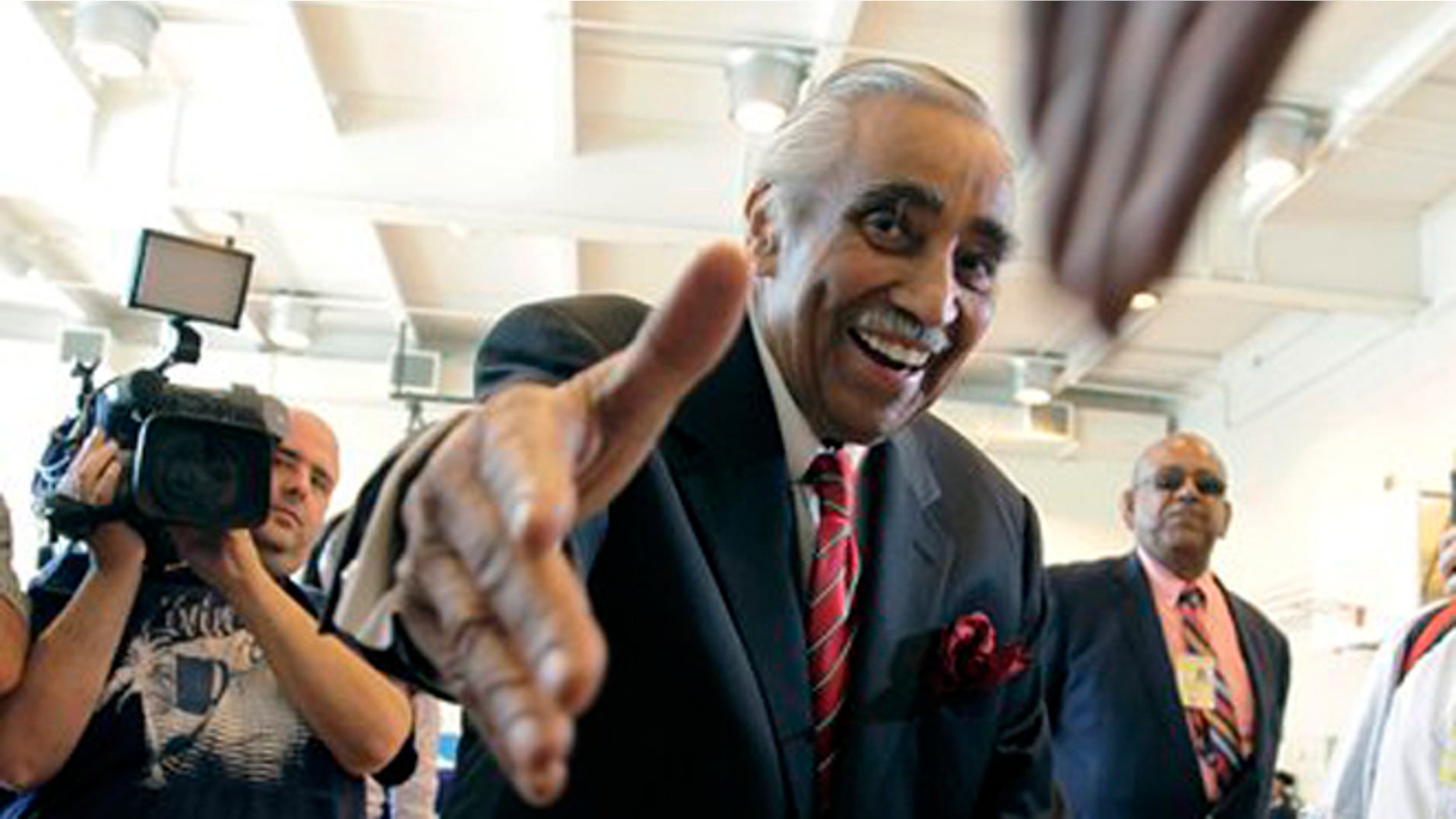 New York Democratic Rep. Charlie Rangel's primary win last week is being challenged amid allegations of voter suppression and an ongoing ballot count that over the weekend trimmed his margin to roughly 800 votes.
A court hearing is scheduled Monday afternoon in New York on the matter.
The 82-year-old Rangel was declared the victor Tuesday night in his quest for a 22nd term after he led his closest challenger, state Sen. Adriano Espaillat, by roughly 2,300 votes -- or 44-42 percent.
However, the New York City Board of Elections said Saturday night the margin had been trimmed to 802 votes as officials continue to count roughly 3,200 additional absentee ballots and affidavits – paper ballots cast by residents whose names did not appear on voter rolls and were not allowed to use the electronic voting machines.
"Four days after polls closed, we finally have a preliminary vote count, excluding thousands of paper ballots," said Espaillat spokesman Ibrahim Khan. "With each new tally, Senator Espaillat's vote total increases."
The final tally is expected before the end of the week.
The Rangel campaign could not be reached for comment Monday.
Two years ago, a House panel convicted the 82-year-old lawmaker on multiple ethics violations, from failing to pay taxes on rental income from his Dominican Republic villa to accepting a rent-stabilized apartment from a New York City developer.
Rangel's newly drawn district now stretches from Harlem to the Bronx and includes more Hispanic residents.
The hearing scheduled before the state Supreme Court on Monday was filed by the Espaillat campaign. It alleges ballots are not being counted and some voting machines were broken.
The campaign said some of the affidavits are from Hispanic voters for Espaillat who were forced to cast them in an effort to suppress their votes.
In addition, Hispanic leaders are calling for federal oversight of the vote count.
"We have witnessed disturbing allegations of voter suppression and lack of transparency in the 13th Congressional District election," said Maria Teresa Montilla, president of the Dominican American National Roundtable. "We are calling on the United States Department of Justice to take immediate action to monitor the Board of Elections' proceedings."
The group also has established a hotline for voters encountered barriers to the ballot box, including misinformation and lack of interpretation services.
Fox News' Eric Shawn contributed to this report.