Rangel to Step Down From Ways and Means Post Amid Ethics Probe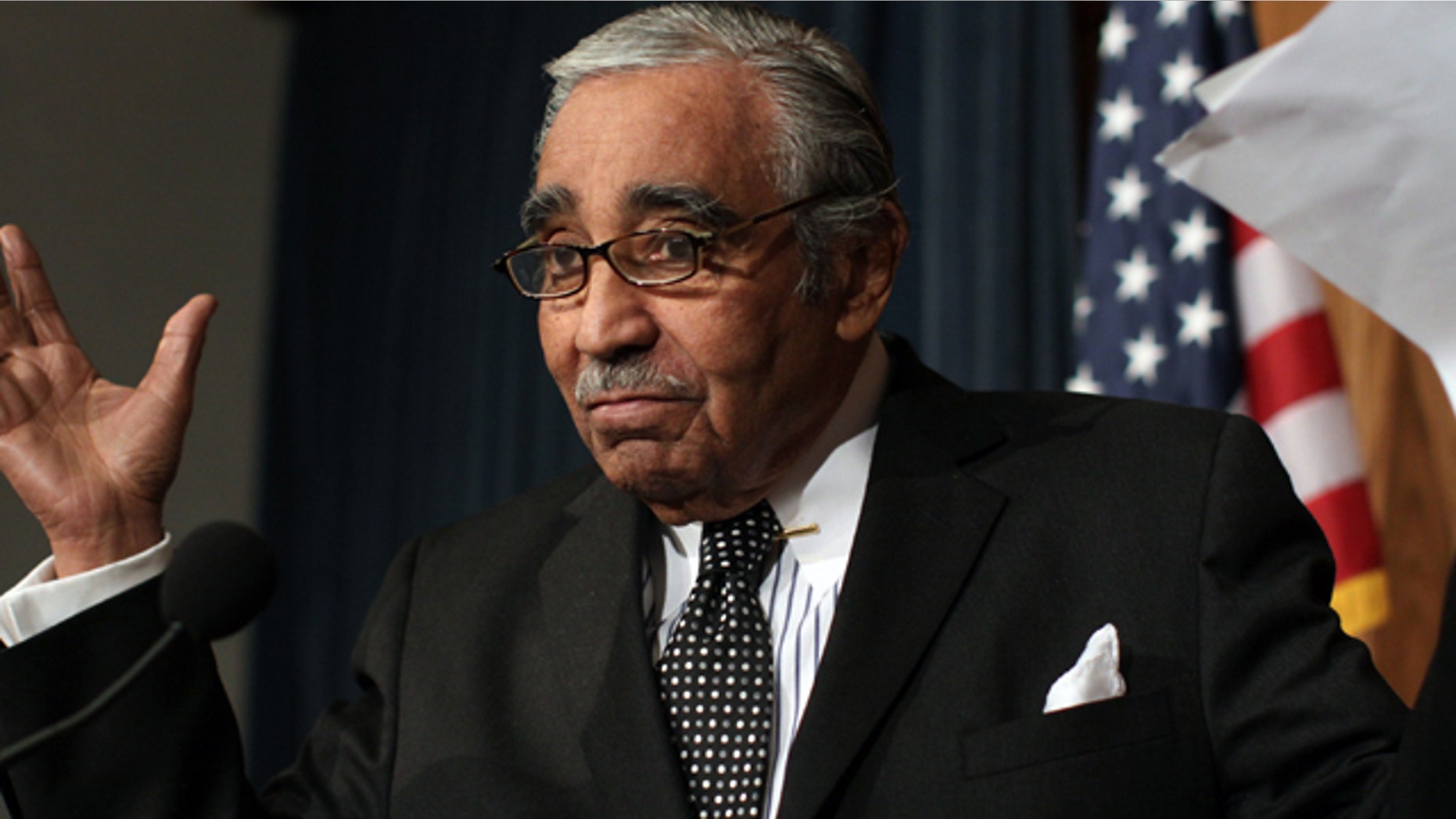 Embattled Rep. Charlie Rangel announced Wednesday that he plans to step down as chairman of the House Ways and Means Committee amid a wide-ranging ethics probe.
The announcement came as Republicans readied a formal resolution to strip the Harlem Democrat of his chairmanship, and as several Democrats began to peel away and call for Rangel to step down from his leadership post.
The New York Democrat made clear that he initiated the move. He said he sent a letter to House Speaker Nancy Pelosi Wednesday morning asking her to grant him a "leave of absence" until the ethics committee investigation into his activities is completed. Rep. Pete Stark, D-Calif., is expected to succeed him.
Rangel, whose autobiography is titled "I Haven't Had a Bad Day Yet," stood by that declaration Wednesday, albeit not as firm.
"I haven't had a bad day yet," he said. "But it's been close."
Rangel spent the last week defying calls for him to step down. He adamantly denied reports Tuesday that he was planning to step aside, telling reporters who asked whether he would stay in his position, "You bet your life on it. And I don't lie to the press."
Rangel said Wednesday that he turned around "in view of the fact that my chairmanship is bringing so much attention to the press, and in order to avoid my colleagues having to defend me during their elections."
Though Rangel described his departure as temporary, his return is not guaranteed. House rules dictate that the entire chamber would have to approve any attempt to re-assume the post.
Rangel's letter to Pelosi, who was noncommittal about Rangel's future Tuesday, was brief.
"I respectfully request a leave of absence from my duties and responsibilities as Chairman of the Committee on Ways and Means until such time as the Committee on Standards completes findings on the review currently underway," he wrote.
Pelosi said in a written statement she will "honor" the request. "I commend Chairman Rangel for his decades of leadership on jobs, health care, and the most significant economic issues of the day," she said.
But House Republican Leader John Boehner said Wednesday that Rangel should not be part of the Democratic leadership at all.
"You are either the chairman or you are not," he said.
The House ethics committee issued Rangel a formal "admonishment" last Thursday for accepting donations from a private corporation to pay for two trips to Caribbean. The ethics panel has not yet weighed in on a host of other probes it launched into the congressman's conduct starting in 2008. Those ethics complaints include his failure to pay taxes on a villa in the Dominican Republic, his use of congressional stationary to help raise money for City College of New York and his improper storage of a broken-down Mercedes Benz in a House garage.
Rep. Artur Davis, D-Ala., on Tuesday became the first member of the Congressional Black Caucus to demand that Rangel resign as Ways and Means chairman.
"Representative Rangel has had a long and distinguished career and I respect his leadership. But I believe Congress needs to do more to restore the public trust," Davis said in a statement obtained by Fox News. "An Ethics Committee admonishment is a serious event and Representative Rangel should do the right thing and step aside as Chairman of the House Ways and Means Committee."
Davis went on to say that he "will consider returning the $1,000 contribution he made to my 2008 re-election campaign."
Davis is running for governor of Alabama and is not standing for re-election to the House this fall.
Republicans have tried several efforts to relieve Rangel of his chairmanship over the past two years, but the wave of Democrats supporting their cause appeared to give it more weight this time around.
"If this was only (the Republicans), he would be fine," said a senior Democratic aide who asked not to be identified. "This is the other shoe."
Though House Republicans are still undecided about whether to proceed with their resolution, that's not stopping the party from getting mileage out of the Rangel announcement. The National Republican Congressional Committee on Wednesday sent out an e-mail drawing attention to Democratic candidates, namely Ohio Rep. John Boccieri, holding onto donations raised with Rangel's help.
Melanie Sloan, director of Citizens for Responsibility and Ethics in Washington, said Wednesday that it was "appropriate" for Rangel to step down but suggested the motive was purely political.
"By forcing Rep. Rangel out, Democrats undercut Republican efforts to portray them as soft on ethics, the very strategy that returned Democrats to the majority in the 2006 elections," she said in a written statement.
Fox News' Chad Pergram contributed to this report.