Rangel Says He's Ready to Start Campaigning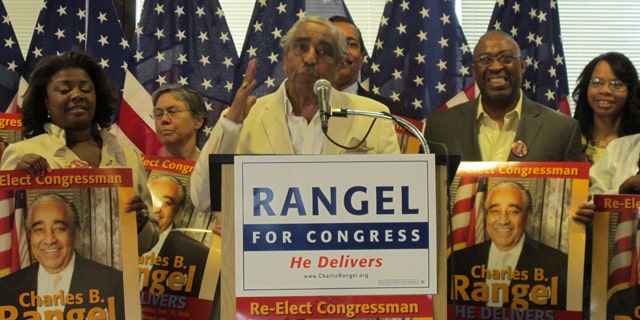 NEW YORK -- Rep. Charles Rangel says he's ready to start campaigning for re-election.
Rangel spoke Thursday, a day after supporters gathered at his packed 80th birthday party fundraiser.
The embattled 20-year House veteran says he is ready to stop discussing the ethics allegation pending against him. He says he's going to turn his attention back to his district in New York City's Harlem neighborhood.
Rangel is seeking his 20th term and the primary election is Sept. 14.
Rangel says he doesn't think his challengers are qualified to represent the district.
The rivals include Adam Clayton Powell IV. In 1970, Rangel defeated his father, the legendary Rep. Adam Clayton Powell Jr.