Rangel appears unofficial winner in NY primary, following absentee ballot count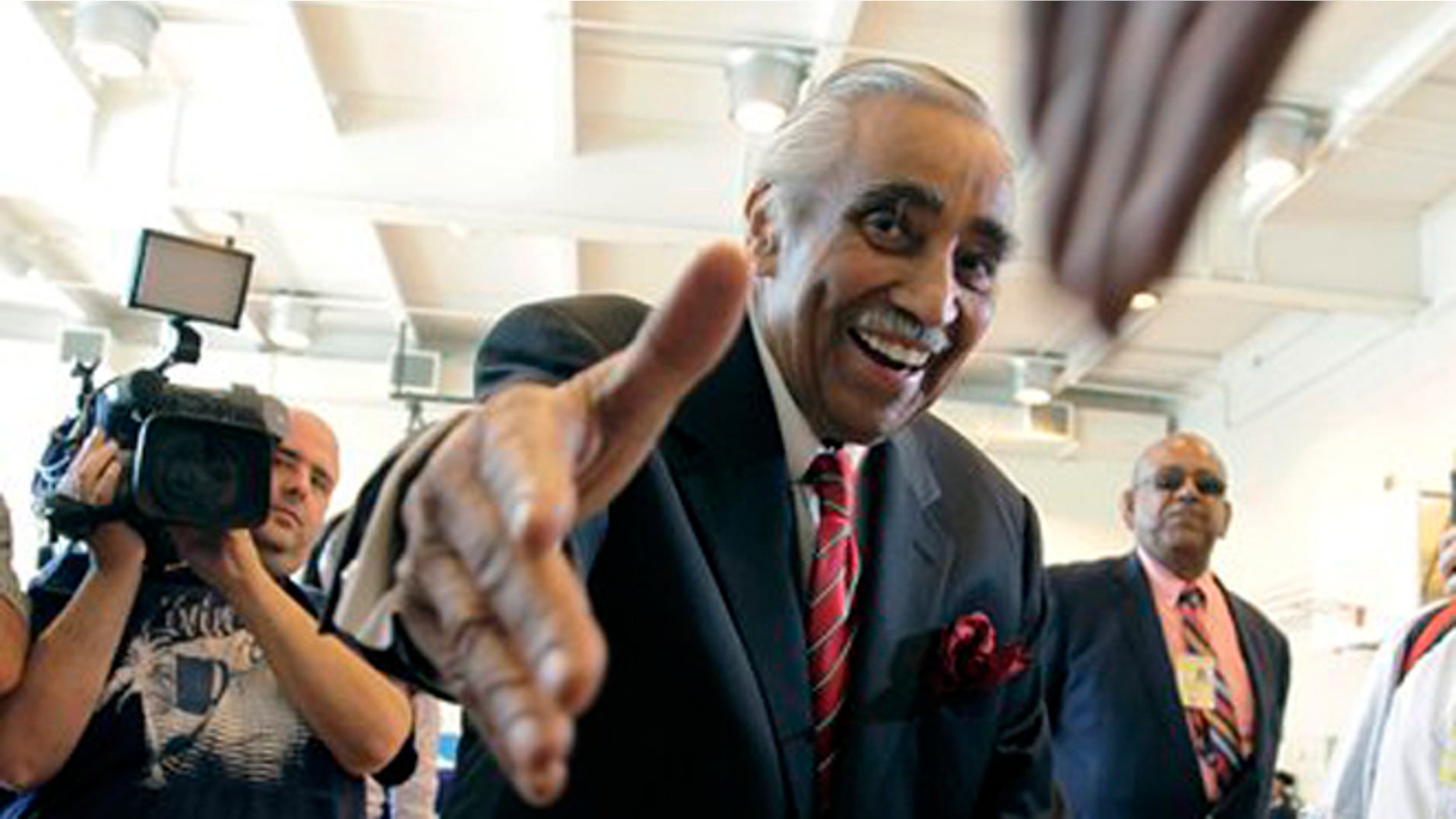 New York Democratic Rep. Charles Rangel has apparently won his primary challenge by a margin of 990 votes, after elections officials counted absentee ballots and other votes, according to news reports.
The official results of the June 26 election are expected to be released Tuesday, according to the New York Post.
However, New York City Board of Elections spokeswoman Valerie Vazquez said Saturday that Rangel received 18,940 votes, compared to 17,950 for challenger and state Sen. Adriano Espaillat.
Espaillat filed a court challenge to the initial results that had the 82-year-old Rangel ahead by 802 votes, or 46 to 38 percent, which resulted in Espaillat conceding.
The Dominican Republic-born lawmaker alleged voter suppression. He argued voters -- including Hispanics who spoke little or no English -- were turned away from the polls and that election official invalidated some ballots.
Election officials then counted roughly 2,000 absentee and affidavit ballots.
Rangel is seeking his 22nd term in the 13 Congressional District race. The district includes sections of Manhattan and the Bronx.
The former chairman of the Ways and Means Committee was involved in a tax and ethics scandal, resulting in a congressional censure in 2010.
Either politician may still challenge the board's numbers. And both are due back in court Wednesday, according to the newspaper.