Queen of Spain Gives Royal Snub to Queen Elizabeth II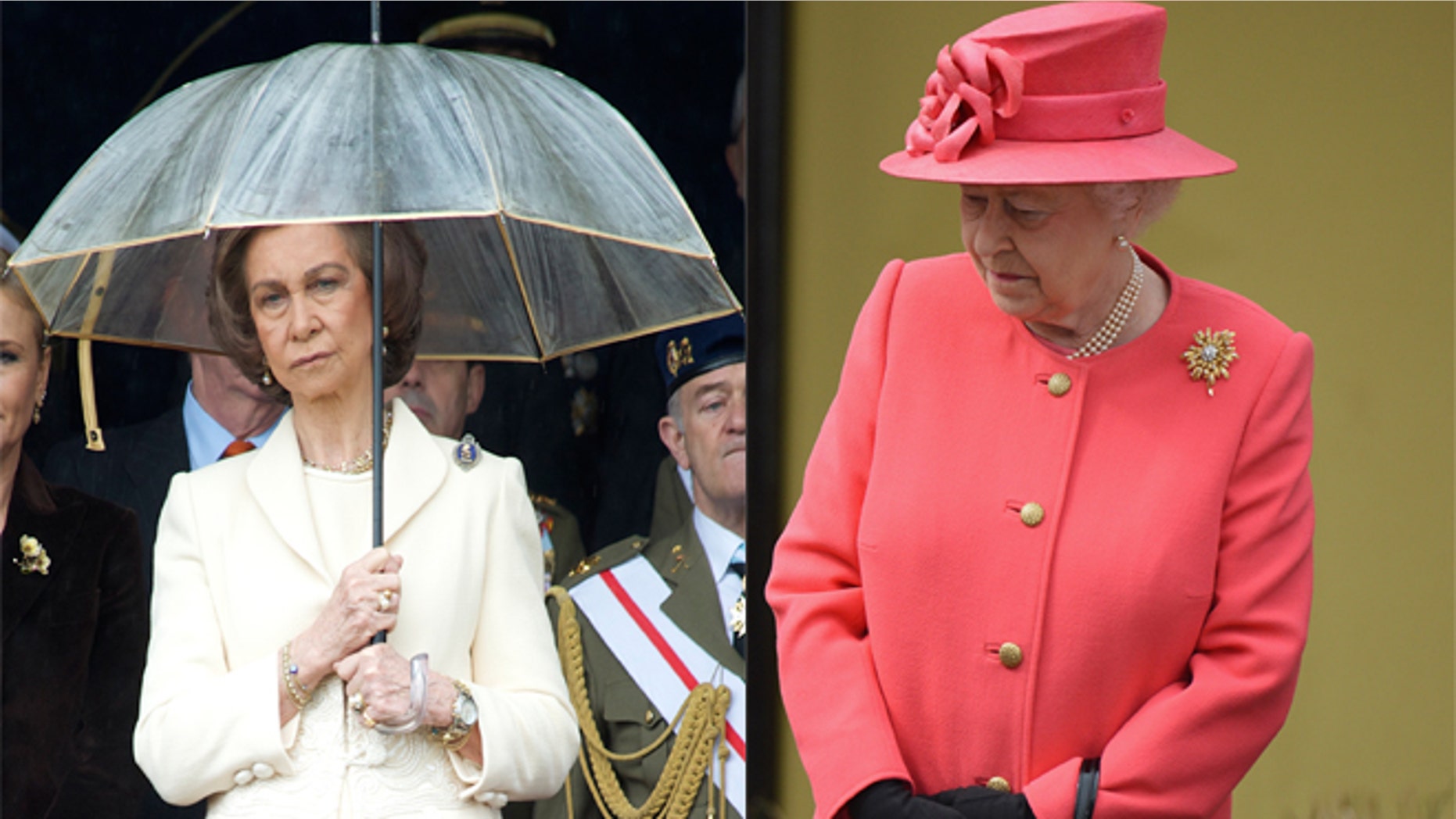 Consider it a Royal diss - a smug "no" from atop the castle that has grabbed the world's attention.
After accepting an invitation to celebrate Queen Elizabeth II's 60 years on the throne, at Windsor Castle on Friday, Queen Sofia of Spain cancelled last minute because "it would be inappropriate in the current circumstances."
The two are distant cousins.
An official statement from the Spanish government said it was ""hardly appropriate" for the 73-year-old Spanish queen to attend the luncheon Friday.
The snub comes at time of fresh tensions between both Britain and Spain over Gibraltar, a three-mile piece of land at the southern end of the Iberian Peninsula at the entrance of the Mediterranean that is home to the famous rock. The tiny peninsula was part of Spain in 1713, until Britain took control under the Treaty of Utrecht. Today, Spain still lays claim to Gibraltar.
Britain has long said that the the dispute is non-negotiable and point to the fact that the inhabitants have consistently voted to remain British.
Last week Spain's foreign ministry issued a formal complaint of their "disgust and unease" to Britain's ambassador in Madrid, after the Spaniards got wind of the planned visit of the Earl and Countess of Wessex to Gibraltar in June.
Nevertheless, it appears things are now personal for Queen Sofia.
Reports out of Britain say a British military band from Gibraltar is scheduled to entertain Queen Elizabeth's guests at Windsor Castle.
Follow us on twitter.com/foxnewslatino
Like us at facebook.com/foxnewslatino